Video production and video editing are both great skills in high demand. People with such skills are highly sought after especially by digital marketing companies, newspaper magazines, as well as world's best-known brands.
With such skill, you can always work as a freelancer in your country or work for another foreign company or agency. There are countless agencies and video production companies seeking people with video editing skills.
But, what about the equipment needed to do that job? Which video editor should you use if you are a beginner when it comes to video editing? Another important question to ask is, what are you trying to achieve?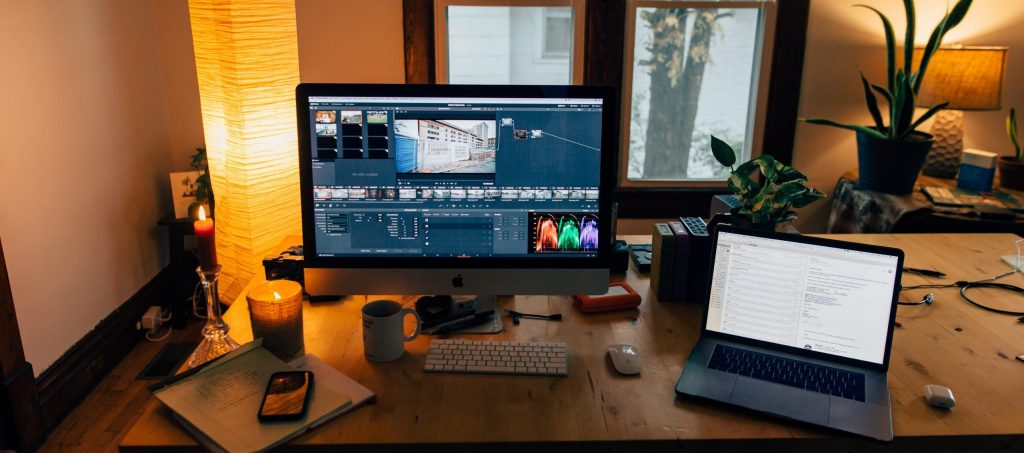 Are you planning on learning how to work in a  specific video editing program that will help you in editing the videos for your own YouTube channel, or maybe you plan to use it in promoting your brand?
There are dozens of video editing software that you can download and use. Some are freeware, while others come with a hefty price tag due to the advanced features they offer. But, as a beginner, I assume that you won't be seeking an expensive, advanced video editing software.
In this article, I'm going to list and describe the top 10 best video editing software for beginners.
1. KineMaster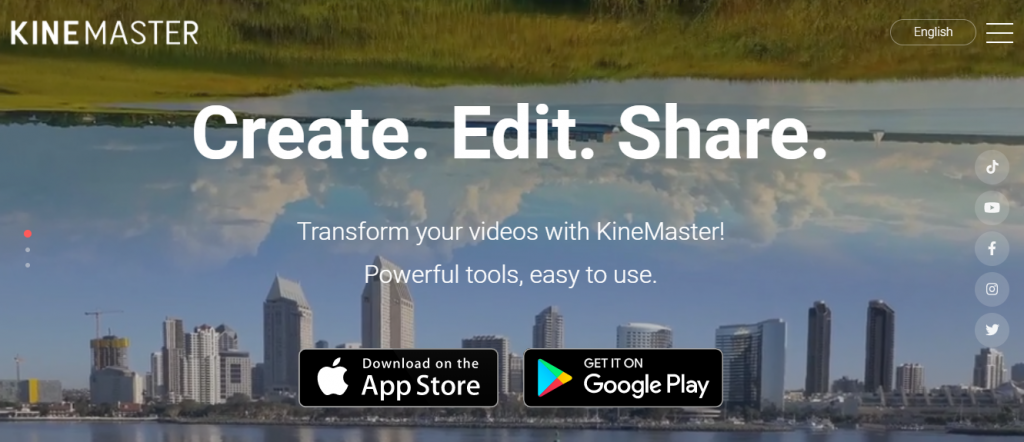 This list could not work without mentioning the KineMaster video editor. It's a straightforward but powerful video editor for mobile platforms.
It comes with dozens of features that you can use to assemble your video, creates simple intros, adds overlay graphics and text into your videos.
You can also add background music, and much more. The best thing about this editor is that it comes both in desktop and mobile versions. So, you can even do some finishing touches on the go.
2. Filmora Video Editor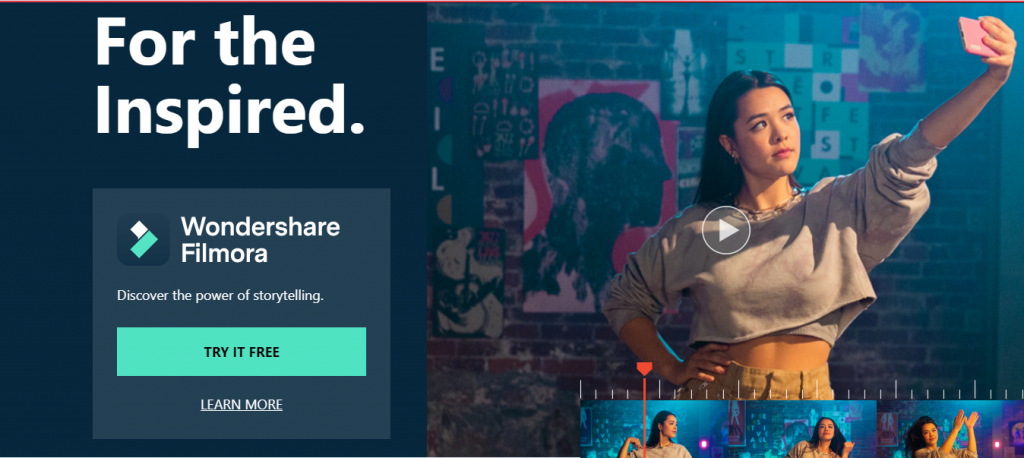 Filmora is one fascinating and feature-rich video editor for the Windows platform. It was developed by the Wondershare company. The editor itself is intuitive, but it might take you a bit of time to figure everything out.
You can use it to edit your video samples, add overlays of video, graphics, music, text, and images. You can even use sample effects to make your video look professional and interesting.
Once the video editing is completed, you can export it into various media formats such as MP4, FLV, or any other that you like.
3. Windows Movie Maker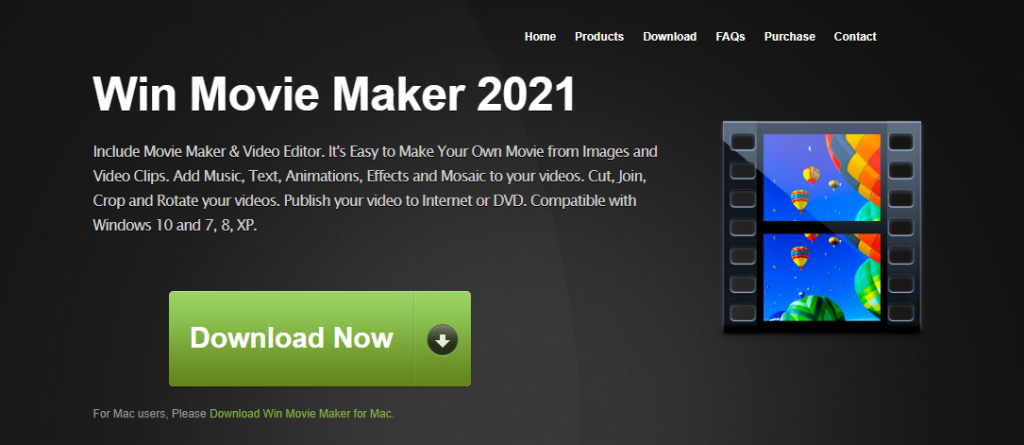 Windows Movie Maker is a very simple video editor that comes with every edition of Windows OS. It features a very simple user interface and is oriented towards beginners in video production and editing.
There are not too many features that you can use in this video editor, but you can still assemble your video, cut and combine multiple videos into one.
Other noteworthy features include importing your favorite graphic, images, sample videos, music, etc. This editor is also completely free. So, if you're an absolute beginner, it might be worth a look.
4. Shotcut video editor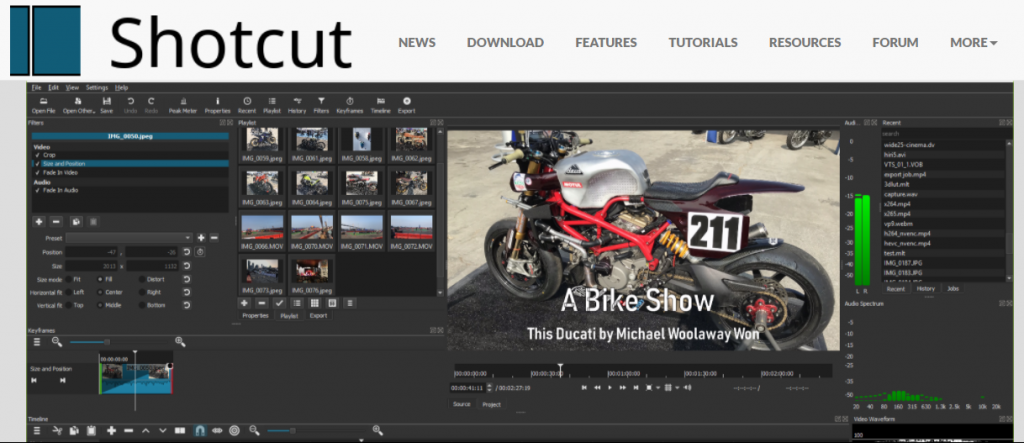 Shotcut is another great, open-source video editor. It is a completely free video editor that comes with dozens of useful features.
This editor is fully compatible with Mac, Windows, and Linux, so it's going to work for you no matter what you're using.
It supports a wide range of video formats, and it's a non-linear video editor. You can very easily create your video, as well as add multiple effects and interesting transitions.
After that's done, all you have to do is download it or publish it on your preferred social media platforms.
5. OpenShot video editor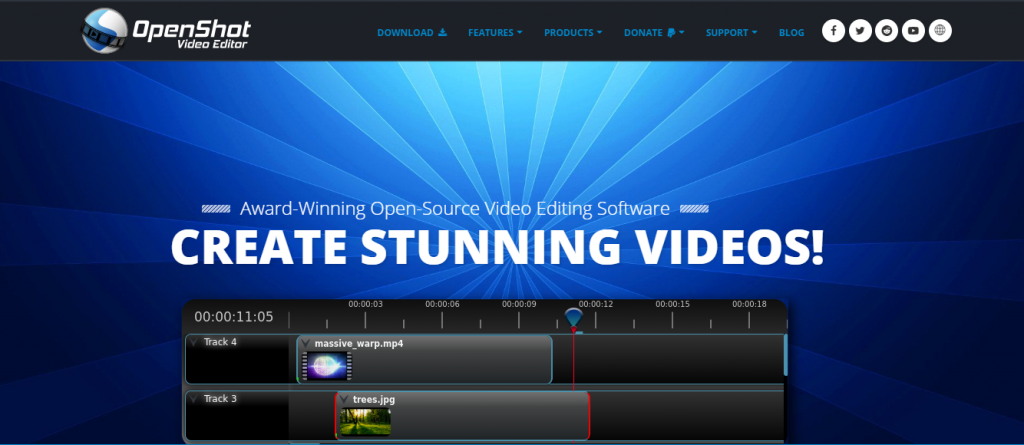 OpenShot is yet another open-source video editor. Although specifically designed for Linux, it can be used on any OS. Regardless of it being free, it's probably one of the most versatile ones on this list. It might look a bit outdated, but it gets the job done.
It comes with various features and a very simple user interface suitable for even absolute beginners.
All your videos, graphic, texts, music, and other resources, can be added to a timeline from where you can edit and export your video to the platform you want.
6. EaseUS Video Editor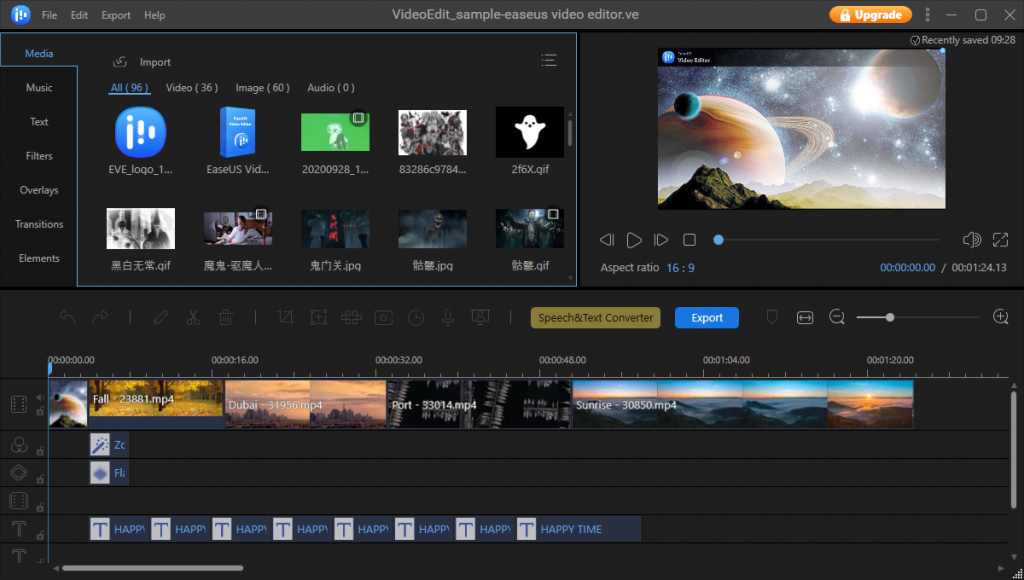 EaseUS Video Editor is an easy-to-use and all-in-one video editing software. This software is a great option for video beginners to edit videos like pros.
This video editor has a super simple and intuitive interface, which simplifies the workflow of video editing. In addition to straightforward interface, it also includes general editing tools, allowing users to trim, split, rotate, adjust, zoom, mosaic video with ease.
This software offers 100+ ready-to-use video effects, including filters, overlays, transitions, and many more. Thus, you can easily apply them to your video with a mouse click.
Moreover, this video editing software also offers some advanced features, including audio enhancement, green screen cutout and more, to add a professional touch to your video. Additionally, it has an exclusive text-speech converter which could save you a lot of time in adding and editing subtitles.
7. VLCM Movie Creator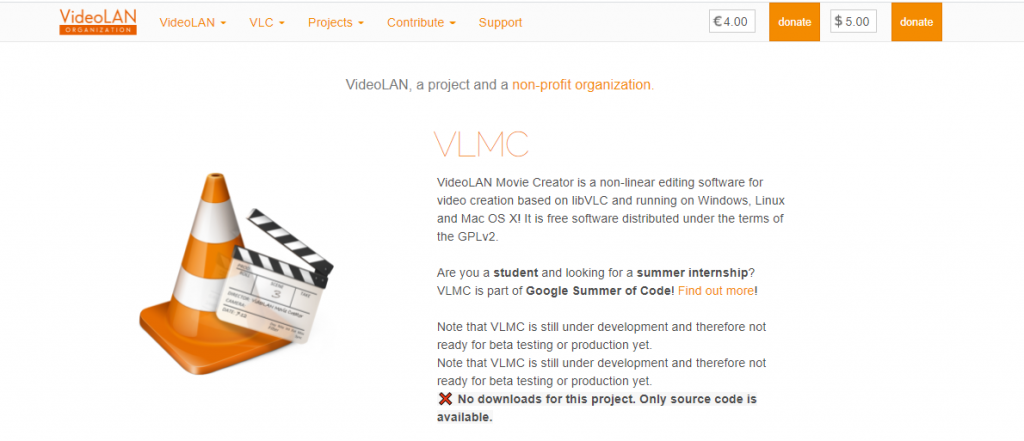 VLMC Movie Creator is a free and open-source video editor that is available on all major OS-es.  The tool was developed atop of the already successful libVLC library.
Just like any other video editor on this list, all your sample files (videos, graphics, text, images, music) are imported into a program and then placed on a timeline for further editing.
After you edited your video to perfection, it can be exported and published. Just like OpenShot, people may doubt this editor due to its dated-looking interface. However, we assure you in this case things are certainly not as they seem.
8. Movavi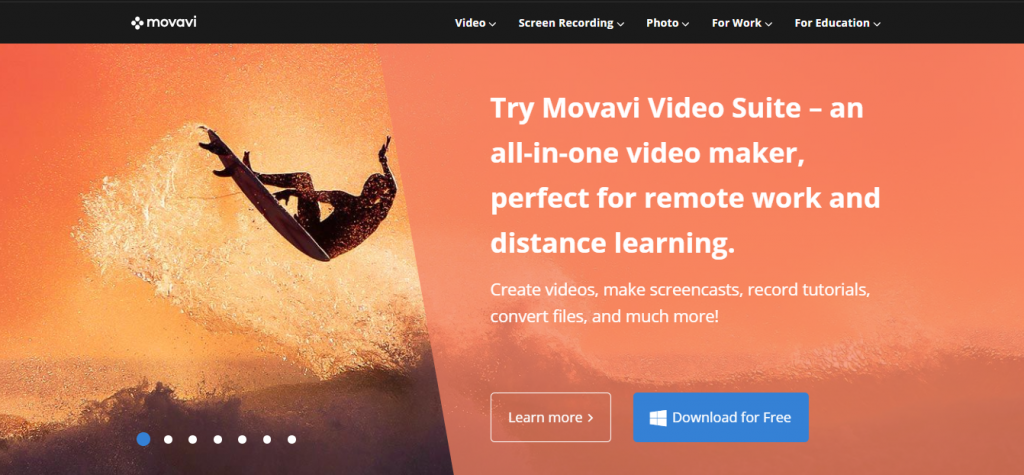 Movavi is a great and free video editor for the Windows platform. It is rich with features that you can use to create, produce and edit your favorite videos.
By using it, you can add animation, effects, transitions, use premade sample intros, add a green screen feature to your video, and much more.
After your masterpiece has been created, you can export your video on social media platforms such as Facebook and YouTube.
9. Flowblade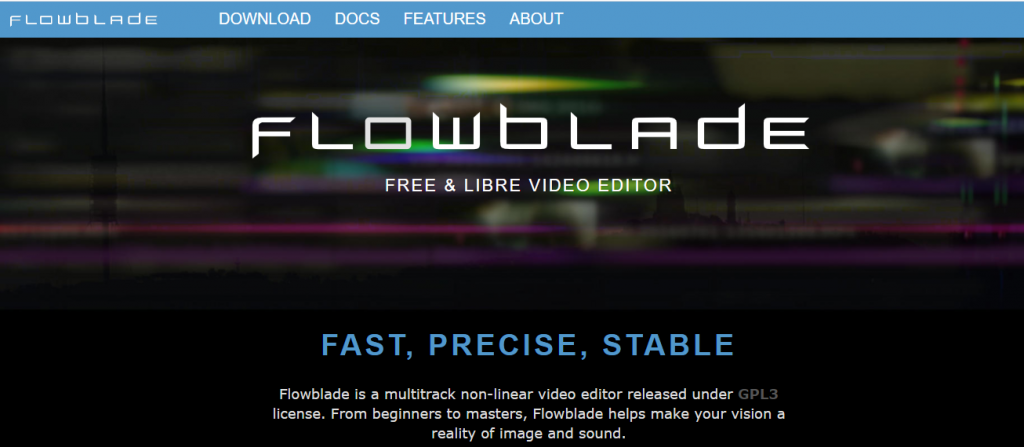 Flowblade is a free and open-source video editor teeming with features, tools, and sample plugins.
It's a non-linear video editor that you can use to import your videos, graphic, text, audio. You can use it to mix and render video, as well as to add different effects and transitions.
You can cut, crop, add zoom effects, custom watermarks, and more. The most unique feature included within this editor is the advanced timeline workflow that makes trimming or moving clips extremely easy.
10. Avidemux editor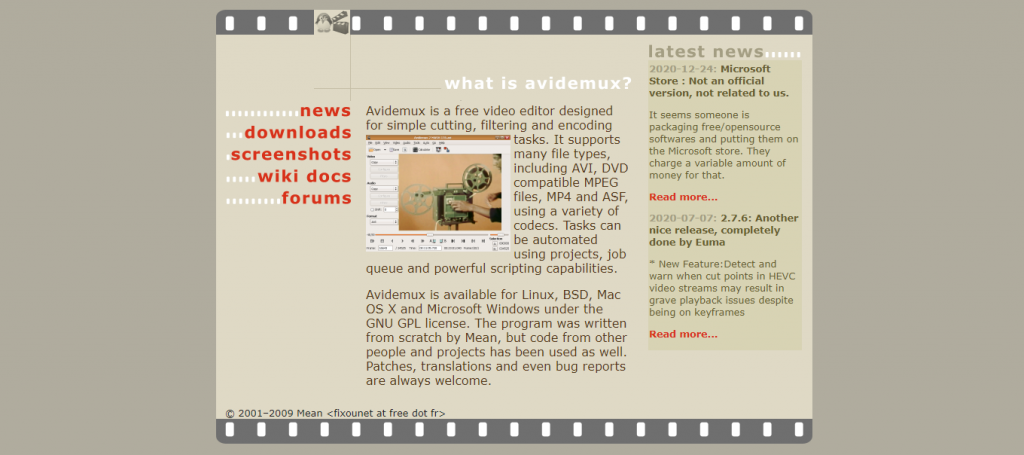 Avidemux is a unique video editor aimed at beginners in video production. This video editor comes with lots of features, tools, and plugins that can be downloaded online.
You can use it to import all your videos, which can be sampled and mixed using the Avidemux mixer. After you've mixed the video, you can easily add background images, graphics, texts, and music.
Finally, all you have done can be rendered in various video formats that can be shared online.
11. Kapwing

Kapwing is an online video editor and producer that you can use to create a stunning video. If you want your editor to look as sleek as your videos, this is the one for you.
Unlike all the above-mentioned video editors, you are using the resources, tools, plugins, samples, and resources from the official server to create and render your video.
A fast internet connection is recommended if you are planning to use it as a video editor. If your internet is slow, there may be some lagging involved.
Conclusion
Whether you are an experienced video editor or a beginner, I strongly believe that at least one of the video editors on the list should work for you.
Some are feature-rich, while others require a little bit of patience, but once you master them, you will be able to create great videos for your website, blog, company, or anything you'd like really.
Hopefully, you've found this article helpful and are now one step closer to becoming a master video-editor.