We asked 10 popular brand leaders about their LinkedIn growth Stories; here are their answers. Read carefully, and take heed.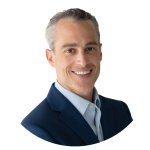 1. Select & Use the Appropriate Keywords
Recruiters, brand marketers, CEOs, and others use LinkedIn as a search engine to locate people to work with by just putting in a few keywords relating to what they're searching for, such as "SEO experts," "web designers," or any other phrase that can lead them to qualified individuals.
That means you should improve your LinkedIn profile, particularly in the "About" section, to include keywords relating to the type of work you want to be contacted for so that others can discover you.
2. Share Your Opinion
Did you know that 60% of LinkedIn users say they want to learn about industry trends? So, if you're already discovering fantastic stuff to share that's relevant to your field, give it a review as you publish it!
People will always have comments, ideas, and thoughts to contribute, just as they do with religion, politics, and fashion. People would love to reply and provide their own perspectives on industry themes if you express your own ideas and opinions about them.
What better method to construct your brand image than by defining your voice with a well-known viewpoint? You may pique people's attention by sharing something and attaching your viewpoint to it. Whether you agree or disagree, people enjoy reading about what other people have to say.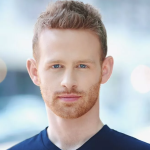 Our best LinkedIn growth strategy is a very simple yet effective one. Be active and consistent in joining as well as contributing to growth. No matter what business you're in, I'm quite confident that there are 'groups' on LinkedIn that are relevant for you to join. It'll just take a little sweat equity for you to search and find these types of groups.
Don't expect to generate leads or business right away. Rather understand that this will be a long-term marketing strategy. Post in these groups, make acquaintances and get your name/business in front of people.
I promise that by doing so, you'll soon be recognized as an expert, and when the time comes for someone to need your services, you'll be the first name that pops into their head.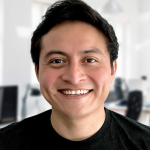 Utilize multi-language tools, like LinkedIn's language targeting feature, in order to grow your presence internationally. Make sure to create descriptions in local languages for customers in regions where English is not the primary language.
LinkedIn provides an opportunity for you to create descriptions about your company in 24 languages that are customized to fit your needs. This description would appear for each member based on their language setting. You also have the option of making your company name appear in different languages.
You can configure the settings when you post any content or updates and post in different languages for your global followers. This will help you establish credibility with the international members of LinkedIn. Putting your needs first shows that you care about working with them.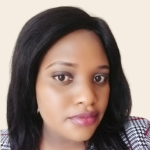 Utilizing LinkedIn groups was something I never thought would greatly benefit my career as a marketer. Not only did I learn some tips and tactics to further grow my reach, but the groups I joined were very helpful in boosting and maximizing the visibility of our company page as well as our website.
LinkedIn groups are definitely something that you should check out. Join different groups depending on your niche. Focus on two to three groups where you can genuinely help the community. Without a doubt, they will surely help you reach your marketing goals too.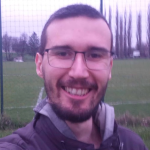 My uncanny LinkedIn growth strategy is to use the power of social proof to grow your profile quickly. There are two components to this strategy.
First, find as many people from your niche on LinkedIn and send them a request to join their circle. Some will accept, and some will ignore a message from a stranger. Once you have that initial circle of connections, LinkedIn's algorithm is going to start recommending your profile to connections of your connections.
Over time you will naturally get more business acquaintances as people like to connect with those who're already connected with their existing connections. The second component is engagement.
When your new connections post on LinkedIn, they will show up on your feed. Respond and engage and your profile will get the attention of others who are also engaged, including those who're currently not connected with you. Some of them will send you a connection request. Rinse and repeat and grow quickly on LinkedIn.
Raisa Yogiaman, Zavvy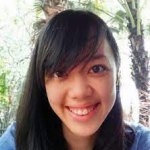 Don't just post content that promotes your business but share some curated content from other companies. I like to follow the 4-1-1 rule by Joe Pulizzi: 1 your original content, 1 pure re-sharing, and 4 comments on other people's content.
In this way, I'm not under a lot of pressure to constantly create content, and at the same time, I build a good rapport with the business that I mention in my posts.
Readers will also get varied perspectives from your LinkedIn posts, and you don't sound like over-selling. Then, after your business grows, adjust the 4-1-1 ratio to your liking.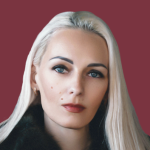 There is no one-size-fits-all answer to this question, as the most successful LinkedIn growth strategies will vary depending on the specific business or industry. However, some general tips that could help include:
Make sure your LinkedIn profile is complete and up-to-date, with a professional photo and a detailed description of your experience and expertise.
Use keywords in your profile that are relevant to your industry or niche, and make sure to include them in both your headline and throughout your profile text.
Connect with as many people as possible by sending personal messages or invitations to connect. Try to find connections who are in positions of influence or who have large networks themselves.
Mykola Haichenko, Visme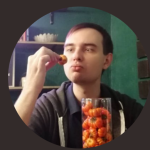 Growing your presence on LinkedIn is all about storytelling. That's what many people are missing out on, from what I see. They usually publish generic posts like a short summary of their recent article with a banal call-to-action to check it out. But the truth is it doesn't bring more than a few likes.
What works better is telling something controversial, based on your own experience.
Let's say you published a follow-up guide and now want to promote it on LinkedIn. Your target audience must have read tons of such guides. What's the point in reading one more? To arouse their interest, you should disprove commonly suggested tips.
For example, many gurus suggest saying something funny in follow-ups to look like a cheerful person to chat with. But in the context of unsolicited emails from strangers, such jokes can sound quite manipulative. Almost like negging. That's what you should emphasize in your post on LinkedIn.
This contradiction will catch an eye for sure.
Your followers will want to throw in their two cents on how they feel about jokes in cold emails. And since their comments will appear in their own threads, their followers will want to join the heated discussion with their opinions too.
That's how your presence on LinkedIn will grow. And there's nothing difficult – just be a truth teller rather than another re-teller of well-known facts.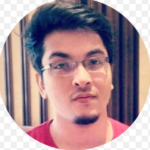 Your professional profile on LinkedIn is a "calling card" for your business. With the number of people using LinkedIn as a professional networking site is growing, it is essential to have an active and informative account. Here are my top 2 strategies to level up your LinkedIn game.
1. You're not done until your profile is 100% complete
Far too many people leave their LinkedIn profiles bare. But did you know that the more you fill out your profile, the better? And here's why: The more information you put in there, the more LinkedIn recommends your profile to its members.
Make sure you have an up-to-date profile and check that all the fields in your profile are filled: tell the world about your skills, experiences, education, and accomplishments.
2. Get yourself a premium account
There are 2 main reasons for this:
When you upgrade, you get to see who viewed your profile, making it much easier to connect with those who are interested in connecting with you. It's also a great way of understanding your audience and creating content accordingly.
This comes with another great feature — InMail. It allows you to directly reach out to people who may not be in your connections. These are much more effective than regular cold emails as it goes directly from a real person with a real identity.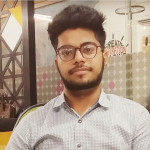 One of the top strategies that even LinkedIn influencers follow is this: Find the top posts in your niche. You can do this by running a keyword search on the platform. Then add what you think of the post in the comments below.
What you leave as a comment should be meaningful and showcase that you actually went through the content and understood what was said. Repeat this by finding other relevant and popular posts, about 60 to 70 times a day, every day for a month. You can visit the What people are talking about now is where to find trending content.
Once you do this you will be able to grow your community, gain followers and become a thought leader on LinkedIn. If you do this, you will be successful. Most people find it hard to consume 60 to 70 content pieces a day and leave meaningful information beneath. Do that and you will be successful.