Adobe Spark is a collective of apps that will allow you to create, edit and share your visuals from any device. The apps included are Spark Page, Spark Post, and Spark Video. The three apps go along with the Creative Cloud, a storage app that saves the content automatically to the cloud.
Adobe Spark is most commonly used among business owners, teachers, and bloggers. But, since Adobe Spark came out, many companies and developers have tried to make a similar platform. In this article, we are going to name some of those alternatives.
1. Tyle
Tyle is a photo slideshow video maker mainly used by business owners that will allow you to create slideshows and videos to promote your business. Tyle has an intuitive user interface that helps you edit images and videos any way you want. It also offers the users an option to change the video's design and layout, add images, text, effects, and so much more.
Tyle offers a wide range of templates when making a promotional video because we all know how hard it is to start from scratch sometimes. Tyle will also help you carry out the message when you want to promote your business, and the content that you create is fully responsive, which means it will be visible and pleasant to look at, no matter the size of the screen.
Tyle is a freemium app, which means that there is a basic version available for free, but if you want all of the features, there is an offer currently going on Appsumo. For only 59$, you can get the annual plan with all features included, one year of Unlimited Plan updates, and a 60-day money-back guarantee, no questions asked.
2. Canva
Canva is a tool used mostly for making professional marketing content with a lot of features. For example, you can resize all of the designs you made before to fit every format. The brand kit will set your company's tone with the selected font, color scheme, logo, and message. The Canva Pro Tools will allow you to animate a design, remove backgrounds, make transparent images, and more.
You can invite more people to help you with the design process, and every single idea can be shared among the team. Canva also has a library filled with images and graphics, and if you want to make your designs come to life and have them printed, Canva can do that for you as well. The prices for this tool start at 12,95$/mo per user.
3. BeFunky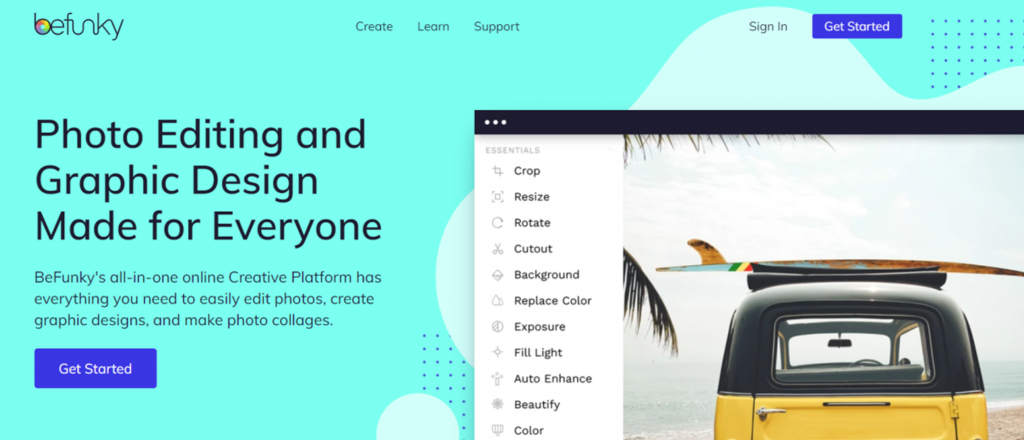 BeFunky is a photo editor and a graphic design tool that will allow you to make all of your designs in one place. With BeFunky, you can crop photos, resize them, remove backgrounds, touch them up, apply effects to them, and so much more. The feature that stands out is the watermark feature. When making a certain design, to protect it from being taken by other companies or blogs, you can add your custom watermark to the image so it does not become a stock photo.
Another feature that BeFunky has is the batch edit feature, which allows you to edit hundreds of photos at once with the same effects and processes. BeFunky is mostly free, but there is a paid version of the tool, and it costs 6,99$ per month.
4. Easelly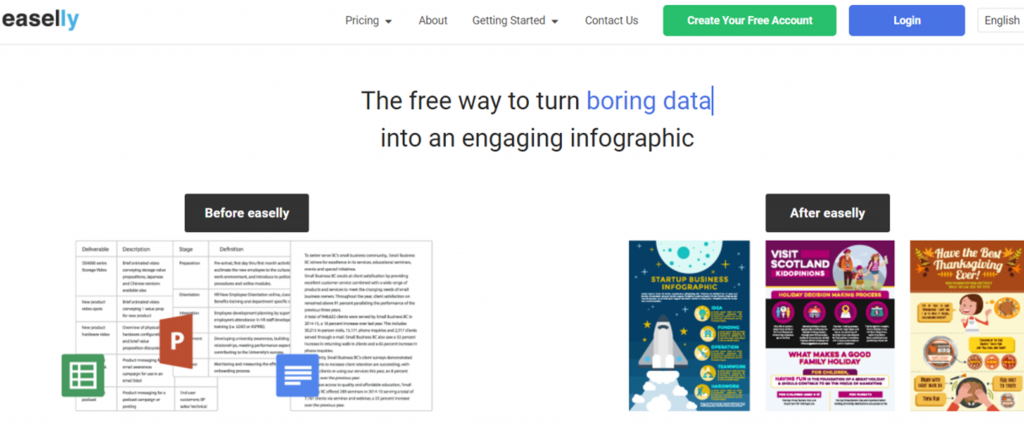 Easelly is a design tool used by small businesses to make charming designs for free. A great thing about Easelly is the ability to turn data into infographics. That particular feature is handy because it keeps the customers engaged while presenting them with the data they need to be acquainted with. There are many templates for infographics that you can use, and all of them are free of watermarks.
Once you pick your template, you can customize it according to your needs and wishes. Once you have finished your infographic, you can download it in many different formats and share them everywhere. There are three price plans for Easelly, and they range from 2 to 5$, depending on their use.
5. Pablo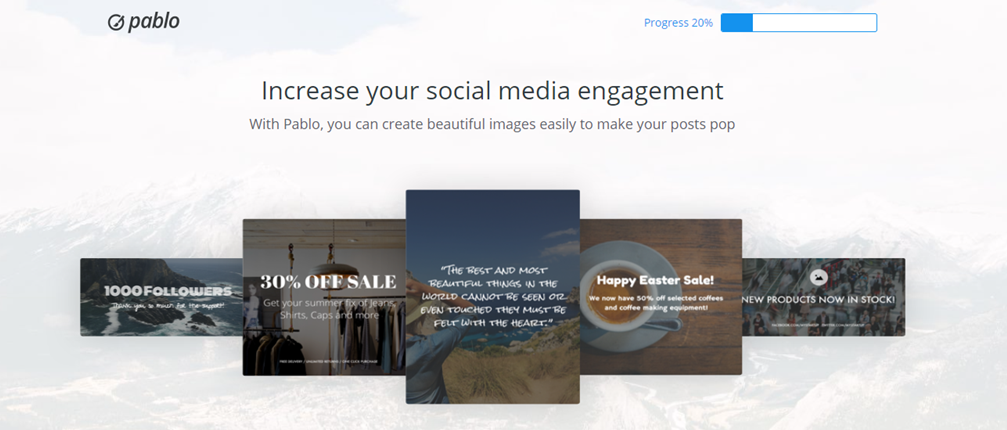 Pablo by Buffer is a tool that will help you with your social media engagement. If you are starting a blog, Pablo will help you edit the images to make them look sleek and make them pop. It has a library with over 5000 images stored that you can use for your posts, over 25 different custom fonts for making your message stand out, and you can resize every single image you made to make it fit different social media platforms.
There are also filters and effects you can use on your images to make them look professional, and once you are done, you can share them directly from Pablo to any other social media you want.
When talking about price, the basic version of Pablo is free, but if you want to unlock more features that Buffer is offering you, there are four different price plans for this tool. The prices range from 15$ per month to 99$ per month, depending on the number of users, social channels, and scheduled posts.
Final Thoughts
Out of all the options presented in this article, Tyle is the one that will allow you to make everything that you need on just one platform. Along with a user-friendly interface and a wide range of features that Tyle offers, the Appsumo deal is something that you do not want to miss out on. A whole year for 59$ as a one-time purchase, with a 60-day money-back guarantee, no questions asked.
That sounds like a great deal for a business or blog that is just getting started and wants to do online promotions, sales, social media posts, etc. Do not miss out on this great deal, and be sure to try out the other alternatives as well.