By now, I am sure you heard at least someone talking about cryptocurrencies and Bitcoin, and I am almost positive that you do have a slight idea of what a cryptocurrency is. I can suppose that many people already know how and where to buy xrp, bitcoin and other cryptocurrencies.
But just to be sure we will explain everything from the top. So, a cryptocurrency is a digital asset that was designed to be a medium of exchange in digital, but not in a physical form.
To prevent fraud, all cryptocurrencies have a database that contains ownership records of each individual coin produced by the company, their database also contains strong cryptography to secure the transaction records, transfer of coin ownership and to prevent making fraudulent currencies.
Another thing that is different when talking about cryptocurrencies is the fact that they use decentralized control, as opposed to a digital currency that uses centralized control. Decentralized control basically means that cryptocurrencies, unlike digital currencies, do not have a headquarter, like a central bank, for example.
With this description, I hope that you gained a little bit of an insight into what cryptocurrencies are. Further, we are going to talk about the first decentralized cryptocurrency that appeared in the world, and that cryptocurrency is Bitcoin.
Bitcoin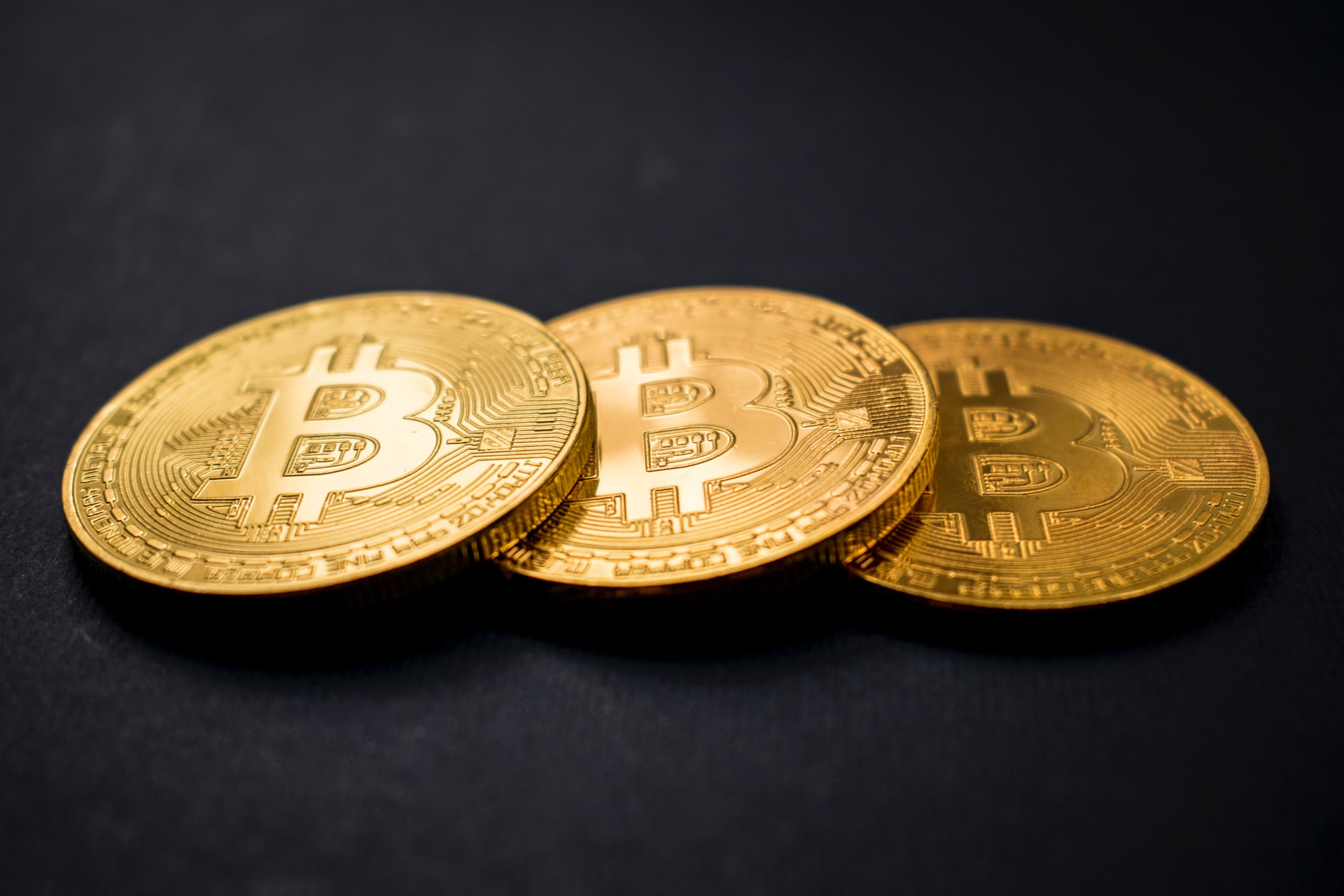 Bitcoin is the first and the most popular cryptocurrency in the world. The history of Bitcoin is an interesting one. For example, it is still unknown where Bitcoin was developed and who exactly is responsible for the first decentralized cryptocurrency.
The only thing known to the public eye is the fact that Bitcoin was created by Satoshi Nakamoto, a pseudonym used by a person or people that created Bitcoin. The real identity of the creator remains unknown. And now, a brief history of the cryptocurrency itself.
In August of 2008, Bitcoin.org was registered as a domain. Two months later, a link that led to a paper appeared on the website. The paper was called "Bitcoin: A Peer-to-Peer Electronic Cash System", and it was written by Satoshi Nakamoto. The paper explained in detail everything that you need to know about Bitcoin. In January 2009, Bitcoin was released as open-source software. In 2011, Bitcoin's value was 30 cents per coin, and in only two years, the price has risen to 13.30$ per coin.
The first day of 2014 was monumental for the cryptocurrency because the price went up to a whopping 770$ per coin. After some ups and downs, the price per Bitcoin at the beginning of 2017 was 998$. In just a year, the number turned into a five-digit one, with the price rising to 13,412.44$ per coin.
The all-time high so far was reached in December, with the price going up to 19,783.06 d$ per coin. But then China banned trading in Bitcoin, and that caused the downfall of the price to 3,747$ per coin.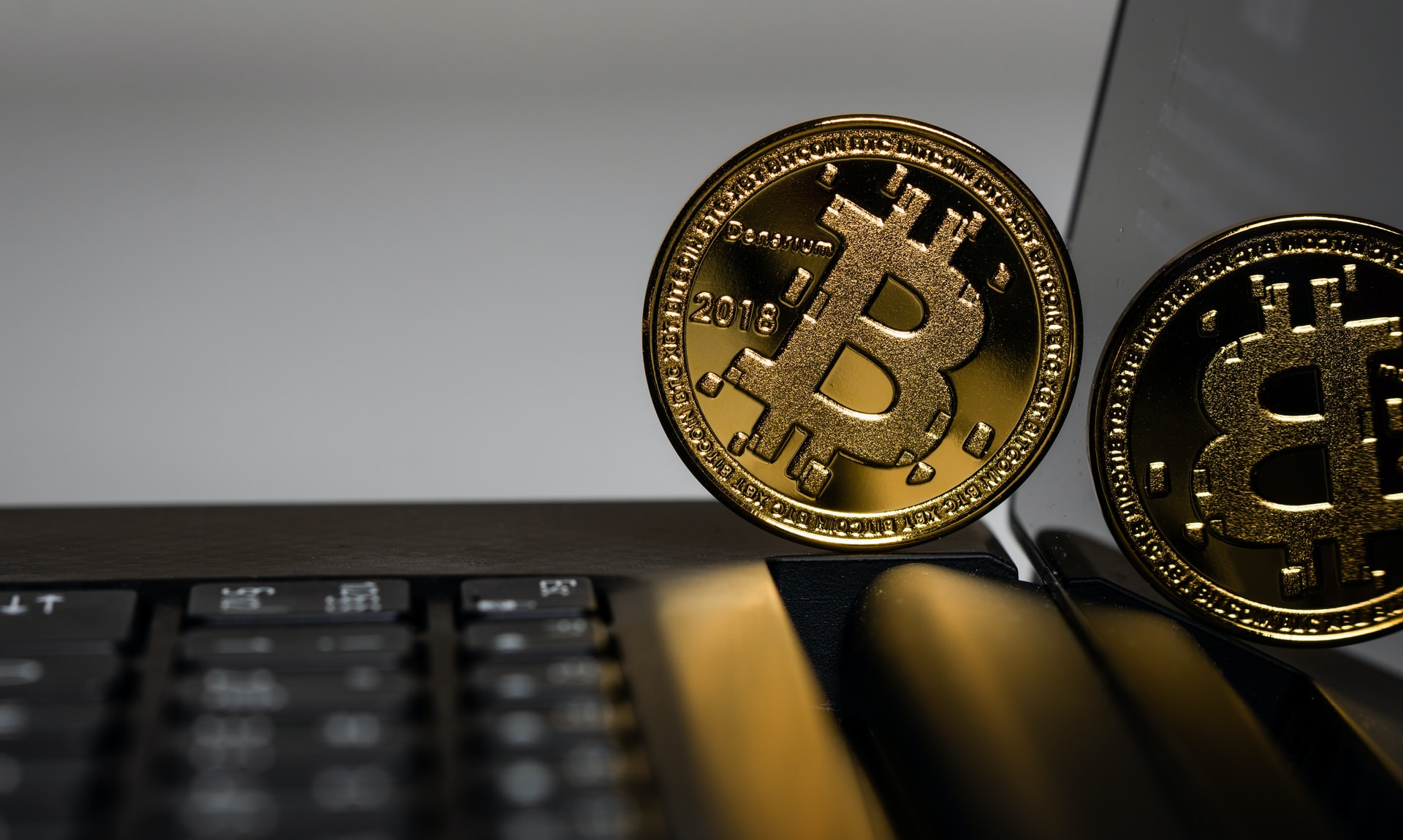 After the ban, luck was not on the cryptocurrencies side, because in the first six months of 2018, Bitcoins were stolen with a total worth of 761 million dollars. Also, another big hit for the cryptocurrency was a year later, when YouTube removed all Bitcoin and cryptocurrency-related videos from their platform, only to bring them back later and stated that they made the wrong call.
That still did not stop the rise of the cryptocurrency, because Bitcoins value came back up to 13,000$ per coin in June 2019.
The pandemic was not easy on Bitcoin either. The value dropped again because of a huge sellout that happened in March 2020, which resulted in the value dropping to 4000$. But, in recent times, the value rose again mostly because the Canton of Zug in Switzerland started accepting tax payments in Bitcoin last month. The current value of Bitcoin is 54,247.40$ per coin.
If you are interested in maybe running a website that revolves around cryptocurrencies, you might want to stick around, because we will be presenting a few cryptocurrency WordPress plugins that will help you with that.
Best Cryptocurrency WP Plugins
1. GoUrl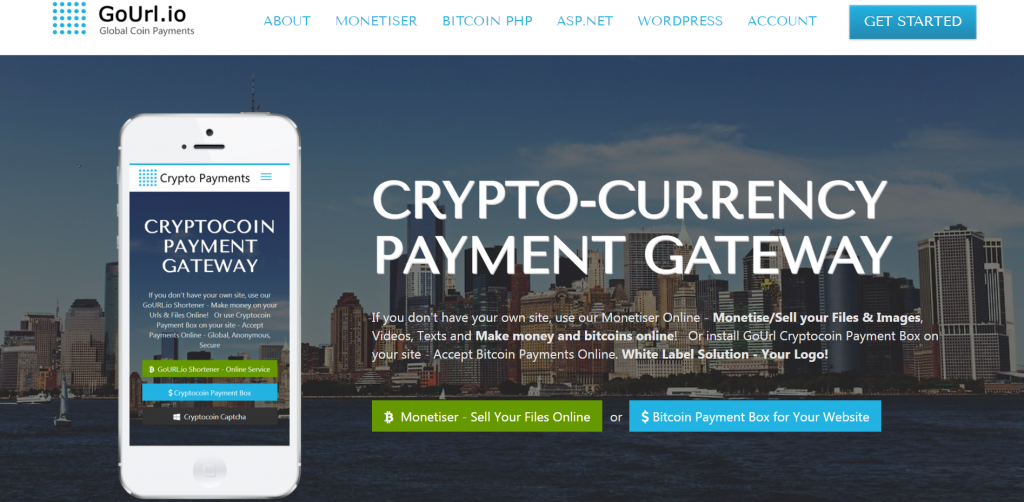 GoUrl is currently the most popular cryptocurrency plugin. It is an open-source plugin that allows users to securely process payments in bitcoin and other cryptocurrencies. GoURL has a friendly user interface, a lot of features and it comes with several other plugins that integrate with other e-commerce plugins like WooCommerce, bbPress, and many more.
2. CryptoWoo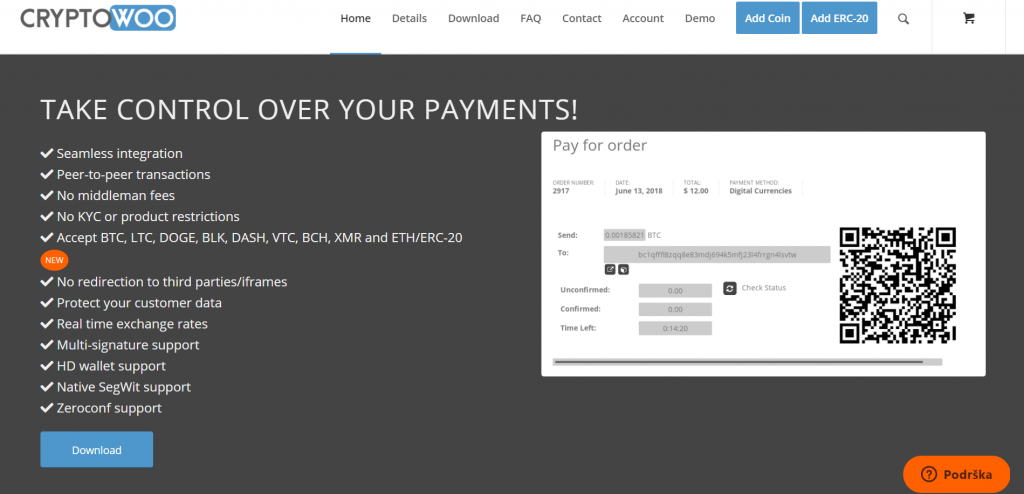 CryptoWoo is another payment processing plugin for WooCommerce websites that will allow you to accept and process an automated payment with Bitcoin, Litecoin, Dogecoin, and other cryptocurrencies. One of the most important features is that CryptoWoo can process payments without a third party.
It also shows real-time currency value and exchange rates, and there are no transaction fees for processing cryptocurrencies.
3. Mollie Payments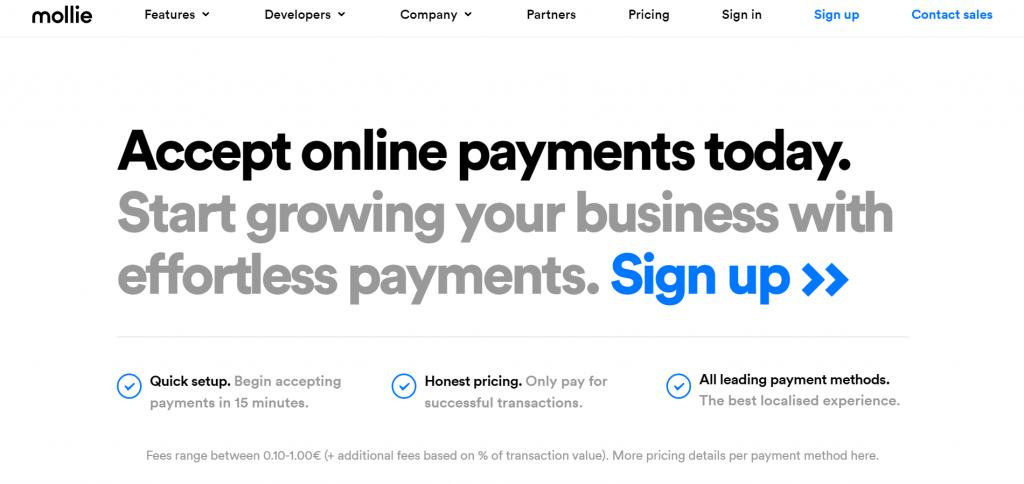 Mollie Payments is an all-in-one WooCommerce plugin that allows you to accept multiple types of payment, including Bitcoin. Your customers can choose if they want to pay with a credit card, PayPal, or cryptocurrency.
It will also allow you to sell digital and physical products and it includes subscriptions for monthly payments. Another great thing about this plugin is that it is completely free and it does not charge processing and transaction fees.
4. Coin Table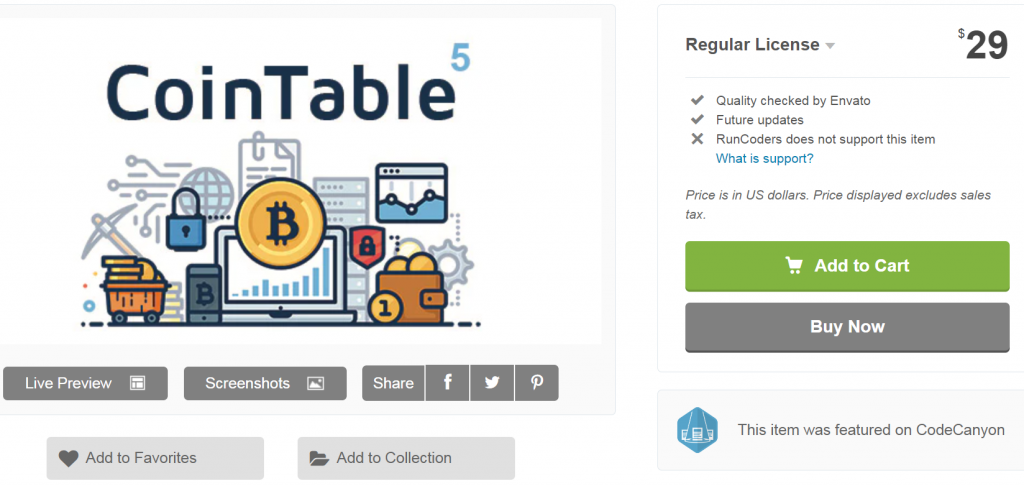 Coin Table is a content management plugin that will show real-time information of over a thousand cryptocurrencies on your website. You can also show the trading prices of the cryptocurrencies on your website. All of the information is automatically updated, and it comes with your own admin panel, so you can manage settings on your website.
The price for this plugin currently is 29$.
5. CryptoLive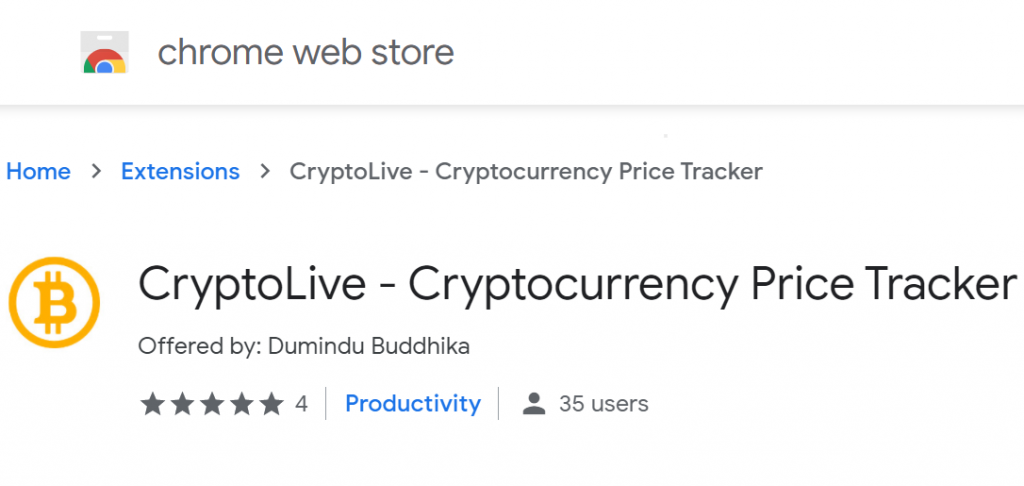 CryptoLive is a cryptocurrency price tracker that allows you to track the prices of cryptocurrencies on your website. It refreshes automatically within the browser, so there is no need to refresh the page. Also, each cryptocurrency has its own page that shows information about it like market info, historical price charts, and a real-time update feed.
It also has instant search and filter options that will allow you to find the currency in question as fast as possible.
Before We Leave You
With these five plugins, you will be able to dive into the cryptocurrency world headfirst and try to get on on the action. It sounds a lot more complicated than it is, and it is something we might get used to, because, at this point, it is only a matter of time when cryptocurrencies will be accepted everywhere.
Imagine, in only a decade, with all of its ups and downs, Bitcoin somehow managed to gain a value that is almost unimaginable for something that does not exist in a physical form.
We truly did witness history in the making with the first appearance of cryptocurrencies and the whole development of Bitcoin, because, who knows? Maybe Bitcoin will one day disappear into oblivion and a new currency will take its place. Or maybe, the entire world just cuts out all other currencies, and the world currency becomes Bitcoin.
We do not know what the future holds for us, but we do know that it is fun to be included in the ride. And for those who want to learn more and improve their crypto skills, you should check out the cryptocurrency trading signals free websites & services.