Communication is one of the most powerful tools the human race has. The ability to develop a language and communicate with each other in a sensible and self-conscious way defines us as a dominant life form on planet Earth. With the development in technology, we took it a few steps further, all the way to being able to see and talk to each other anywhere, anytime in the world.
Nowadays, Internet communication is more important than ever because it is important to stay safe. That is why we will be talking about Vmaker, a tool that will level up your communication over the Internet by personalizing your screen and recordings.
Vmaker
Vmaker is a tool that will help you record and create videos. The most important feature this tool needs to have is the ability to record videos. Well, this tool can not only record video, but it can record your screen or both at the same time, and both of them with separate audio. This is s great for online lessons, for example, because it will allow you to show your work and the procedure that led you to the solution.
Features
Vmaker has a built-in editor that you can use to make your videos seem professional and put together. With the editor, you will be able to cut the video to avoid long pauses and grasping for thoughts, so the entire focus is on you and the material you are presenting. You can also merge parts in case you only need some parts of the video you recorded.
Instead of sending the whole video, just cut out what you don't need and merge the rest together.
The great thing about the built-in editor is that it does not use a separate window. You will record and edit in the same window to save space and to be more organized. If you worry about messing up your video with your edits, just duplicate the recording and work on the duplicate. The original recording will still be just the way it is, in case you don't like the final result and you want to go back and start from scratch.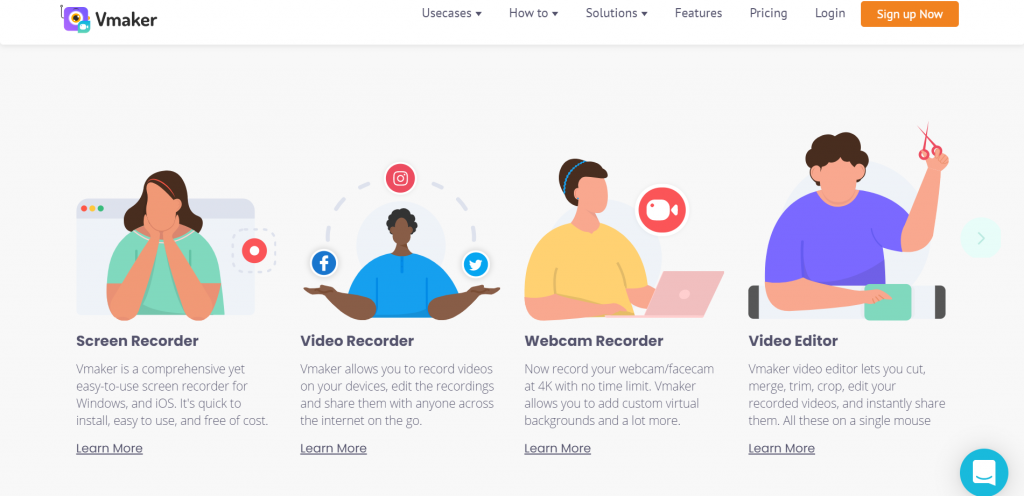 Setting up Vmaker is a piece of cake. All you need to do is download the app for Mac or install the plugin for Chrome, give permissions for the webcam, audio, and screen recording, and that is it. Even your grandma will be able to do that. The best thing about this is that you will always get a 4k recording, and there is no time limit. Unlimited, how? Simple. Vmaker has unlimited cloud storage where all of your recordings will be saved.
This feature is included in all plans as well, in case you were worrying that you would need to spend money for a premium plan to get this feature. Also, you will be able to organize your cloud by creating folders inside and managing access to said folders.
Vmaker has a built-in planner that will allow you to time recordings on webinars and meetings that you set with your app or plugin. In case someone is late to a meeting, you do not have to repeat yourself anymore because the virtual attendee named Max is there. Max will automatically record the meeting without any interface, and the video will be uploaded to your dashboard.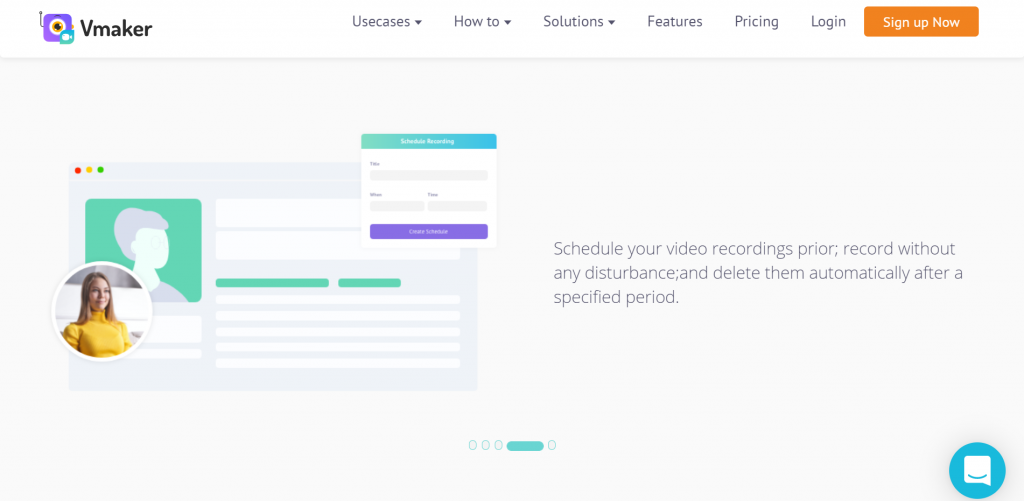 Now, let us talk about the editor for a bit more. The Vmaker built–in the editor will allow you to add annotations on selected frames in videos to either describe a certain word, phrase, slang, technical term, etc. or to summarize a certain point that is being made in that part of the video.
You will also be able to highlight parts in the video that the viewer needs to focus on with your mouse. You can also use the basic editor features, draw anywhere on the recording, customize your background, blur or hide a part that your camera is recording, and much more.
If you think that you will not know how to use this tool, you don't have to worry because there is a webinar and a walk-through of the tool you can attend. All you need to do to attend the webinar is to register right here.
Price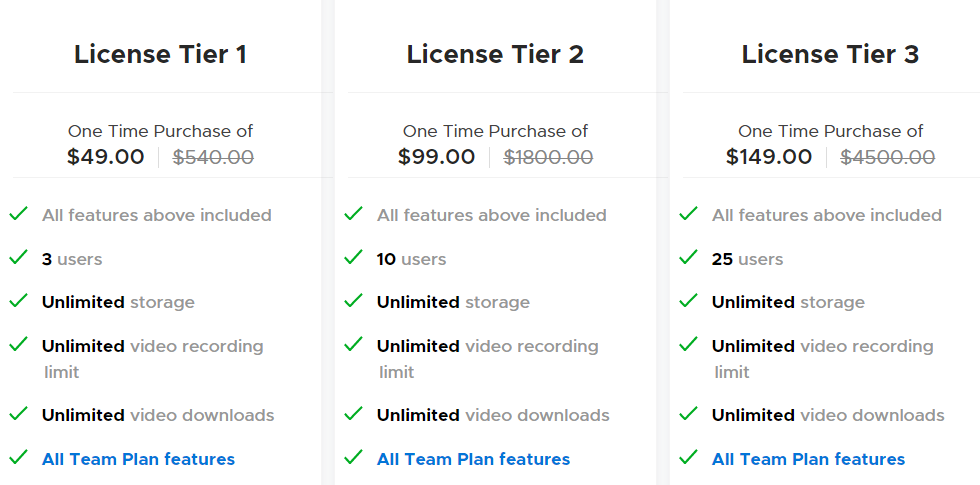 Now, the big question. The price. Well, you will be happy to hear that Vmaker is currently on sale on AppSumo. There are 3 plans. All of them include lifetime access with all future plan updates, the ability to upgrade or downgrade between 5 different licenses, and a 60-day money-back guarantee, no questions asked.
The tier one license costs 49USD, and it includes all features, unlimited storage, unlimited recording time, and unlimited downloads for three uses.
The tier two license costs 99USD, and it includes all features, unlimited storage, unlimited recording time, and unlimited downloads for ten uses. The tier three license costs 149USD, and it includes all features, unlimited storage, unlimited recording time, and unlimited downloads for 25 uses.
Do I Need It?
Vmaker is a great tool that comes with a lot of features. Of course, the most appealing ones are the unlimited recording time and the unlimited storage space for your videos. We almost forgot to mention one of the most important Vmaker features, and that is that your videos will not have a watermark. Take 100 percent of the credit.
No one has to know which tool you are using to make those stunning, informational videos. It comes with a built-in editor as well to touch up your recordings for the best results.
You can choose between three pricing plans that only differ in the number of users. Each plan has unlimited recording time and storage, with all features included. We seriously recommend this tool for both Mac users and PC users. Install the app on Mac or the Chrome plugin, and you are good to go. Vmaker, a video recording tool with endless possibilities.