If you are familiar with WordPress, then you probably know that WooCommerce is one, if not maybe the most popular eCommerce platform. And more than three million websites that use that plugin are testimony to how good it actually is. But it is also growing every year drastically because of its unique features and support towards their customers.
If you have ever done some online shopping, the possibility that it was made with WooCommerce is significant. More than 40% of online stores are using it to their advantage. Sometimes even the most excellent plugins need a little bit of outside help.
If you want to have a WoCommerce tool to help you with your export data, you can use WooCommerce Order Export PRO. With this handy helper, you can export all the data you need and create automated exports that will be delivered directly to your inbox every day/month/week, depends what you want.
So, now that we covered all the basics let's jump in and see the best WooCommerce reports & analytics plugins for your store!
1. CartBounty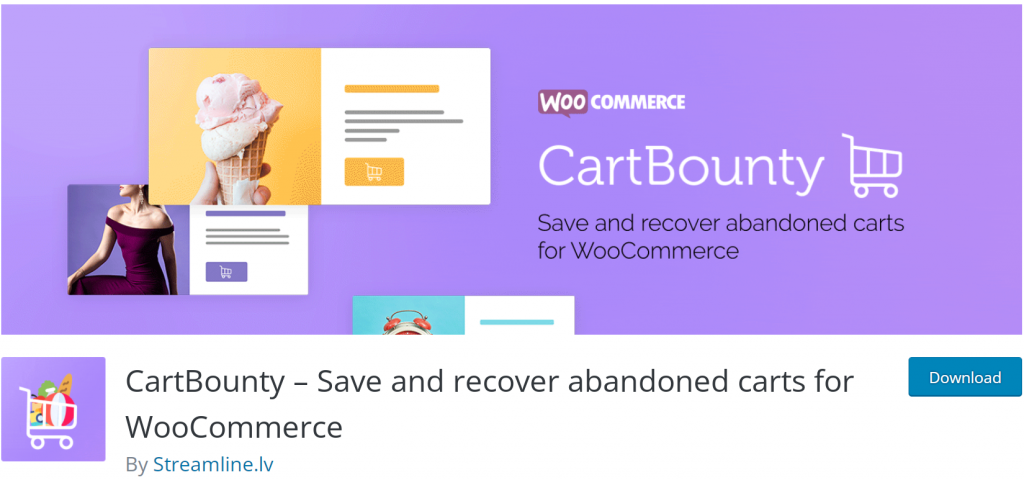 The first plugin that we have on our list is CartBounty. This little fellow will help you save and recover all abandoned carts on your WooCommerce store.
Sometimes customers just need a little bit of a push to finish shopping. And that's why a plugin like this is such an advantage for your store. This plugin will save the activity in the WooCommerce checkout before they finish it. If they abandon their cart, you will be able to get in touch with them.
You also will receive emails about every new abandoned shopping cart, which is a great thing to have. And you can also activate the option to send an abandoned cart reminder email via your WordPress dashboard to the customer.
Besides, if your customer completes their shopping and gets to the thank you page, he will be removed from the abandoned cart table. And if he returns to his abandoned shopping cart because of the email that he received and places an order, then his cart will be marked as recovered.
2. Metorik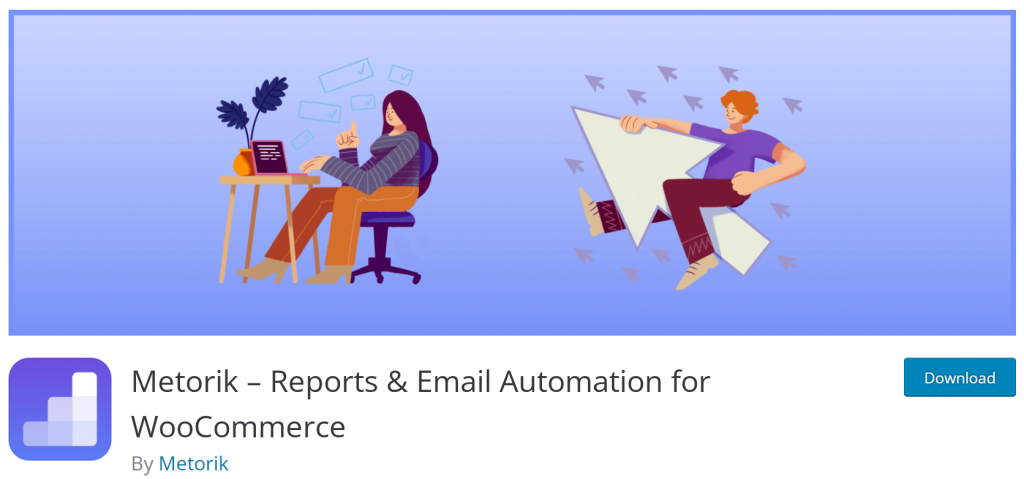 Metorik is our second tool that will help you with your reports. You can integrate this tool in just a few simple clicks. It will provide you with a powerful dashboard that will have all your orders, customers, and products in the same place.
One cool thing about this tool is that it provides you with many reporting templates that you can use from the beginning. But if you want to, they also allow you to customize them and make them your own. They give you complete freedom with customization, and you can change everything you want, even the order statuses.
You will be more than happy to know that this tool covers every aspect of your customer's purchase, including the number of orders, gross sales, items, and net sales to average values. With all this information, Metorik will have no trouble creating extremely accurate forecast reports automatically.
It has many more features worth mentioning, such as:
sales by the hour
sales by the day
new customers
returning customers
best sellers
worst sellers
Guest insights
Orders over time
KPIs for every category
3. Conversios.io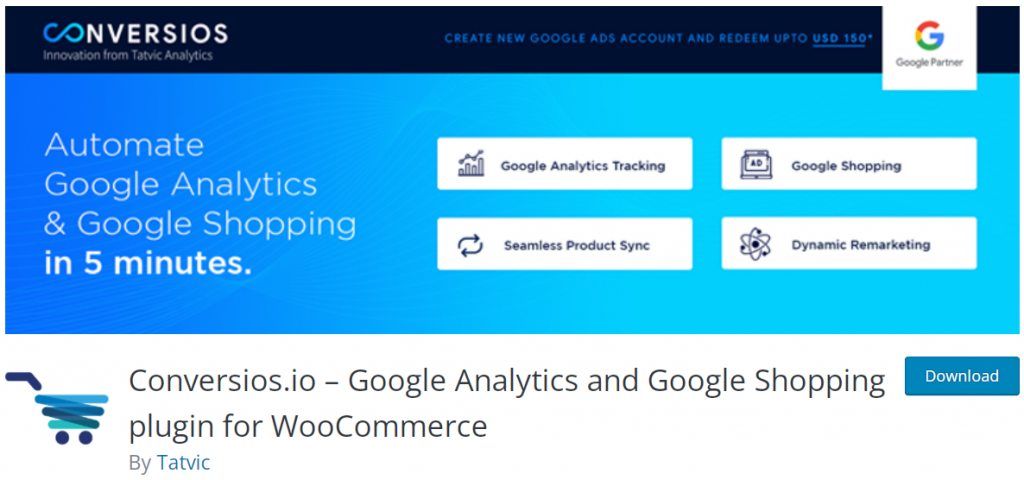 The third position on our list goes to Conversios.io. As you can see, the name practically describes what this tool is. It is an improved version of GA made for online shops.
This plugin embraces everything a customer does on your site, the whole journey. With that, you can track, see, and analyze every step. That includes seeing their actions from viewing the products to the closing page and finishing the purchase.
Besides, it has four significant reporting features: product and sales performance and shopping and checkout behavior. It also catches other impressions, such as product impressions, product clicks, and adds to the cart.
4. Advanced WooCommerce Reporting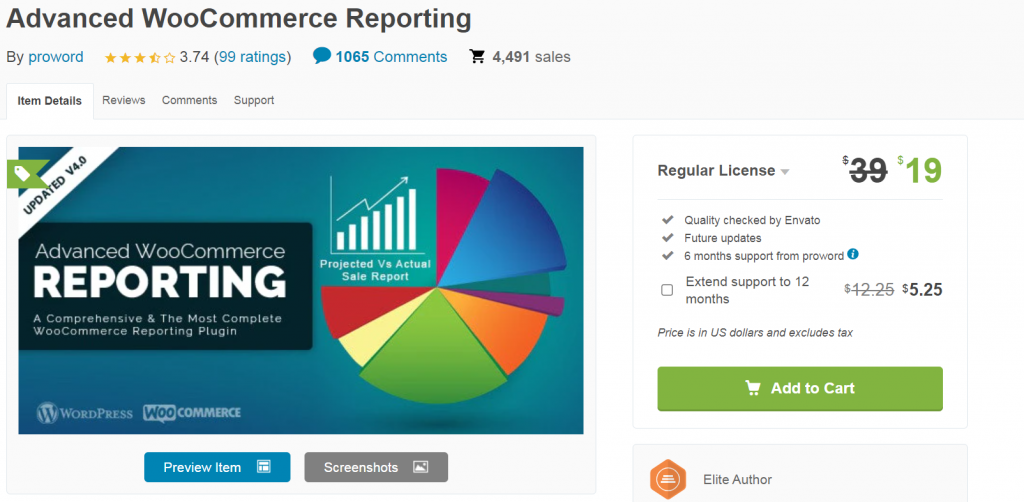 Advanced WooCommerce Reporting is our fourth recommendation. This fantastic plugin is a very comprehensive tool with many cool features that your website can benefit from.
It offers full reports with all the necessary data like sales orders summary, recent orders, top products views, stock, order status, coupons, and many more. Besides, it also lets you filter your reports by dates and similar things, which can be very helpful if you need a report done within a specific timeframe.
They also have a very cool section that gives you the option to set your monthly goal sale amount, and then you can see a report of your actual sale and the goal you need to hit. It can be done for a month, quarter, or a year.
Some other memorable features of this tool are:
it has a clean design
easy to use IS
A responsive Layout
Visual Reports( bar and pie charts)
Search from option
5. Putler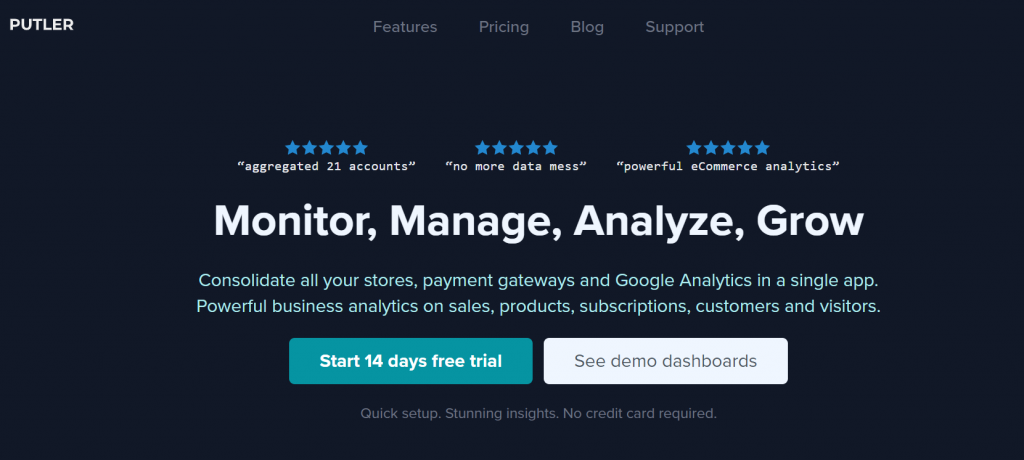 And on the fifth place but not any less important we have Putler.  This is a complete tool with everything your online store needs. Of course, it has all the basic information about your site's performance, from page views to bounce rates – there are no questions about that.
Then there is also full-on in-depth information about your customer's behavior on your site – which is technically the information you need! From their buying habits to their browsing history, there are no secrets. Everything will be uncovered.
It is also worth mentioning that it has a super cool dashboard that is easy to use and navigate with all the data right there as soon as you open it.
Conclusion
In the end, we must say, to elevate your site and boost your sales, even more, you need to understand your customers and their needs. What are the things they spend more time on, what is their behavior on the site, what is selling, and so on?
Those are all the questions that can be answered with the tools that we listed above. So, don't shy away from them and use them to your benefit.