Virtual try-on applications are actively seizing cosmetics, beauty, e-commerce, retail, and even social media industries. Brands adopt trailblazing AR-powered solutions to acquire new users through immersive marketing campaigns, retain existing customers with never-before virtual experiences, and outperform competitors with traditional functionalities.
YouCam is a great example of a skyrocketing virtual makeup app having millions of app downloads, dozens of monthly active users, and growing sales and revenue rates. The product has changed the way entrepreneurs and startup owners view augmented reality apps proving its efficiency with inspiring numbers.
Still, many brands doubt if revolutionizing AR-enabled features is as investment-worthy as makeup. Virtual try-on web app development seems to be a pricey and long-run initiative. Here come software development kits and Whitelabel approaches that save time and funds by purchasing or integrating a ready-made functionality that is simple and quick to integrate and adopt.
This post will help you figure out how to build an AI- and AR-powered virtual try-on web application comparing both SDK and Whitelabel methods.
Virtual Makeup Apps like YouCam: Overview
YouCam is a smart beauty camera app designed by PerfectCorp – a Taiwan-based cosmetic brand backed with $100M funding.
The app enables users to try makeup products in real-time using AR-powered technologies. The product's augmented reality is based on ML-centric face tracking capabilities, which identify facial features and modify them in no time, applying color changing, hair coloring, and other pre-made filters.
The core functionalities of YouCam include:
Virtual Makeup for testing lipsticks, eye shadows, foundations, etc.
Beauty Advisor 1-on-1 that helps with personalized product recommendations.
Hair Color Try On for testing hair colors.
AI Skin Diagnostic that assesses skin health.
Virtual Accessories for trying out accessories in real-time.
YouCam lessens the burdens of in-store shopping and outdated offline experiences, thus enabling customers to try multiple brand-specific products in real-time. Users no longer need to spend fortunes on home-to-store tours and face no-fit scenarios.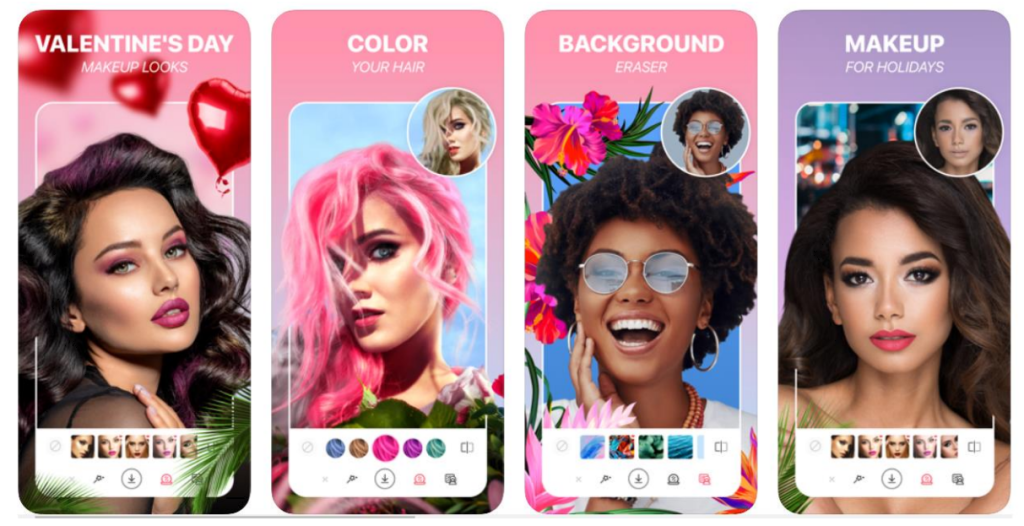 When building a YouCam-like app, custom makeup software development is the first thing that comes to mind. However, this requires high engagement and investments to control the A-to-Z project development process and launch the product error-free. Brands need to invest up to $200,000 and 12 months to release an AR-powered technology-driven solution that users will enjoy.
In contrast, companies can now leverage the benefits of software development kits and Whitelabel approaches. They both accelerate the go-to-market period and let brands avoid spending fortunes to build, launch, and test their products. Now, let's compare both methods to learn what fits your business model best.
SDK vs Whitelabel Makeup App: What Fits Your Business
Virtual AR-powered beauty and makeup SDK solutions are an easy-to-integrate development kit with multiple pre-made modules that include augmented reality features and technologies. Tech-savvy brands can smoothly integrate SDK products into their digital solutions and start using the ready-made functionalities within days.
For example, Banuba's AR Makeup SDK. It's an avant-garde AI-driven and AR-powered development kit based on face tracking capabilities. It enables companies to offer cutting-edge ML-centric solutions without spending fortunes on custom app development.
The core features of the SDK include (according to Banuba's company site):
Real-time makeover
Face beautification: skin smoothing, morphing
Acne removal
Eye bag removal
Virtual hair color try on
Portrait tools for photo and video editing
Face filters and AR effects
When You Should Choose Virtual Makeup SDK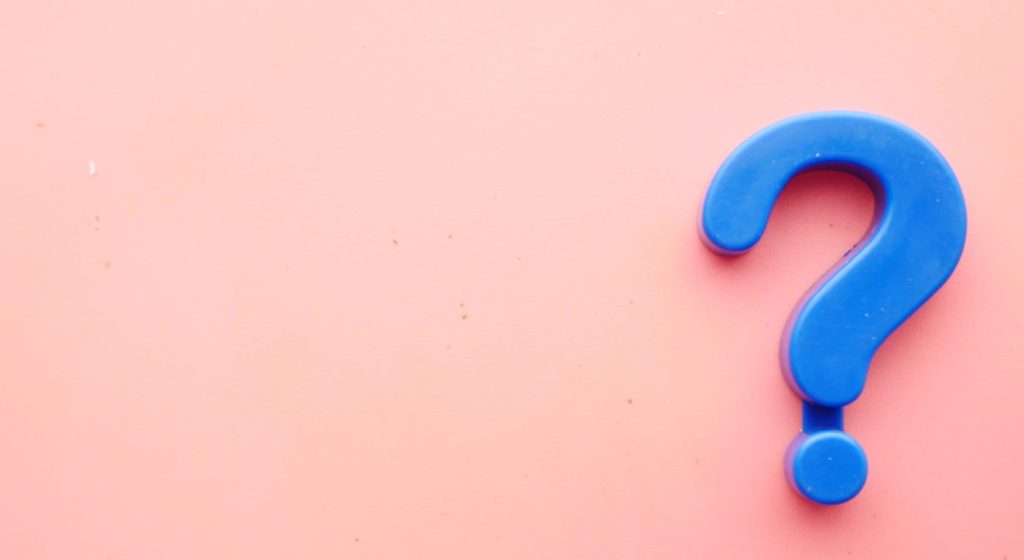 AR makeup SDKs are go-to solutions for SMBs and large-scale enterprises with in-house development resources to handle the integration process. Companies may need to empower their existing digital products with enhanced AR capabilities or supply their market-ready mobile and web solutions with augmented reality to accelerate the go-to-market period.
So, AI-based software development kits are a great option when you:
Have a great development team or technology partners for seamless integration and support.
Have in-house or freelance 3D designers create custom app content such as makeup looks or AR-enabled effects. Banuba's AR SDK, for instance, has Effect Constructor and Viewer tools that enable your technical teams to build new content and test it before releasing it.
Have an app already, so you won't end up spending up to 12 months and $100,000 on long-run functionality development. Instead, SDK products will help quickly integrate ready-made features and have them up and running within days.
Want to create an app from scratch but can't go through with the long-term development and go-to-market periods to test your MVP-based app version and validate a business idea.
6 Pros of Whitelabel Virtual Makeup Simulators
Lightning-fast and smooth product launch.
Tried & tested user retention strategies.
0 development and support costs as you no longer need to hire tech-savvy teams for development and support initiatives- It's all handled on the vendor's side.
Time- and cost-effective research. You can save months and thousands of US dollars by analyzing the market demand, testing multiple marketing and ad campaigns, and transforming your MVP version into a full-featured product instead of pricey custom app development.
Mitigated risks as a white label makeup app is a tried and tested market-ready functionality designed for tailor-made business needs.
Cross-promotion capabilities as Banuba's whitelabel makeup software offers to promote your products within the vendor's apps, affiliate programs, social networks, and face filter communities.
When to Purchase a White Label Makeup Filter App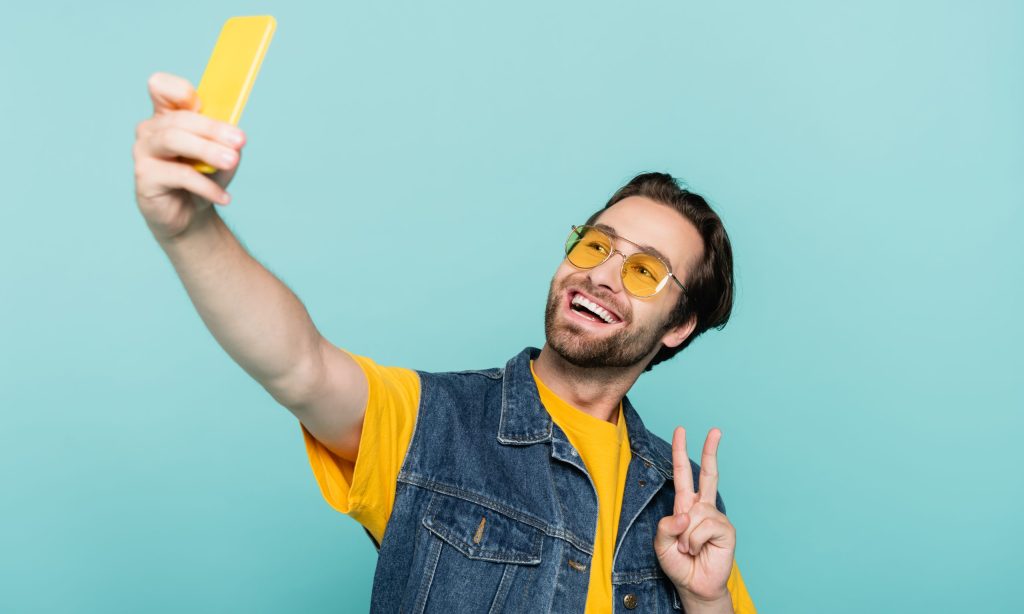 A whitelabel-based software model is a must-have approach for small-to-medium and mid-sized businesses that don't currently have in-house comprehensive development resources or are limited in time.
So, purchasing a white label makeup filter app is great value for money when you:
⦁ Want to launch the app fast to explore the interest in the market.
⦁ Don't have design or internal development teams.
⦁ Want to engage millennials and Gen Z with AR experience but don't have the resources to start from scratch.
⦁ Have a beauty brand or cosmetic store that wants to explore new client acquisition channels.