Event organization and ticket sales management can be hard to pull off right, especially if you haven't done it before. As one of the most popular web platforms, WordPress comes ready with features such as a calendar, but – truth be told, it isn't enough.
If you want to organize a successful event online, you'll need more than just the default WordPress calendar. That's why we're bringing you a list of the best plugins for the job. In this context, considering security plugins like WP Force SSL to ensure a secure connection and WP Login LockDown to protect from multiple failed login attempts can also prove beneficial. The goal is to ensure higher visibility, easier access, and increase the exposure of planned events, and there are hundreds of such plugins. So, let us help you choose the right one.
1. Eventin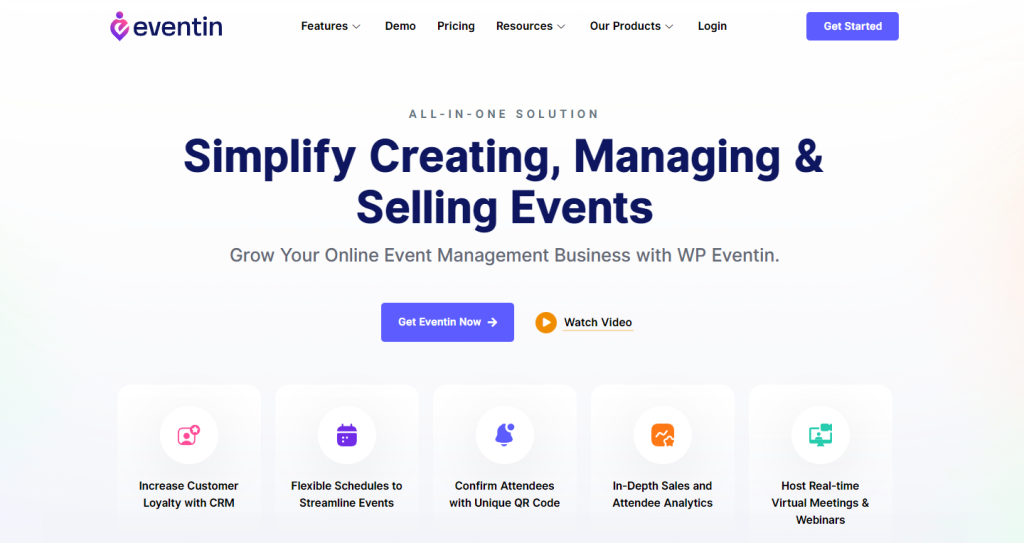 Eventin is a user-friendly and simple WordPress plugin that will let you manage events and sell tickets – professionally and without unnecessary hassle. Over 6000 people have already.
Eventin lets you efficiently manage multiple events with features such as custom schedules, countdowns, speakers, etc. With no additional costs, you can schedule one-time or recurring events with this powerful plugin.
Features
If you're wondering what makes this plugin so easy to use, the answer is a highly intuitive drag-and-drop builder. With it, hosting virtual events will no longer be an issue. You can plan your online events straight from the dashboard by launching and synchronizing Zoom meetings or other types of webinars.
Place it on the desired event page as a widget, or just paste a shortcode. Eventin comes equipped with more assets, such as integration with other helpful event management tools. This plugin will also will let you integrate Google Calendar, WooCommerce, Zapier, or others so you can run successful email campaigns and even invite and track attendees.
Eventin easily turns prospects into real attendees by providing a great experience. Custom registration forms can be created, and the attendees are given a unique ID in the form of a scannable QR code.
You can even export the attendance details and sales report to see what needs improvement. With Eventin, your future attendees can know how many tickets are left or catch an early bird discount. On the back-end, you will have access to analytics that help with tracking the sales data of all events easily.
2. Events Manager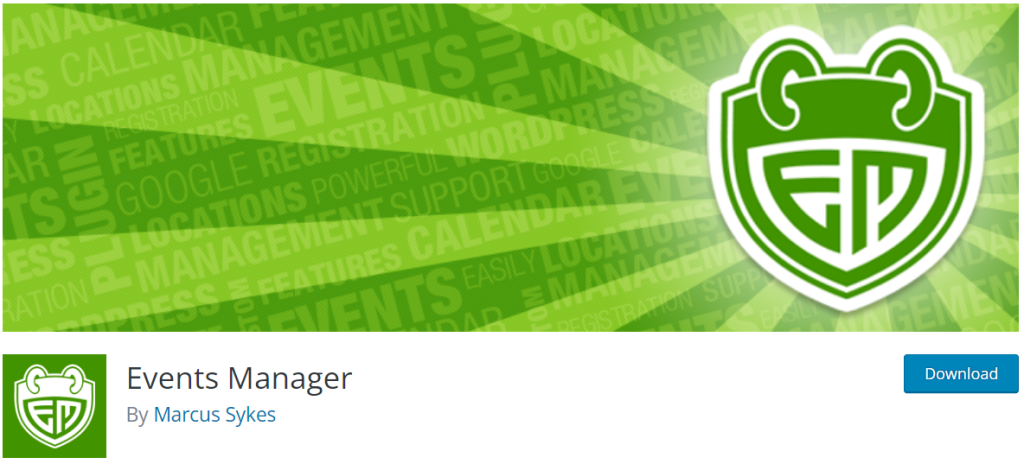 Events Manager is another option for event registration and management. It provides features to improve online events by importing decent booking forms, nice calendars, locations, and much more for one-time or recurring events. Overall,  we'd say this plugin is flexible, reliable, and quite efficient.
3. WP Events Manager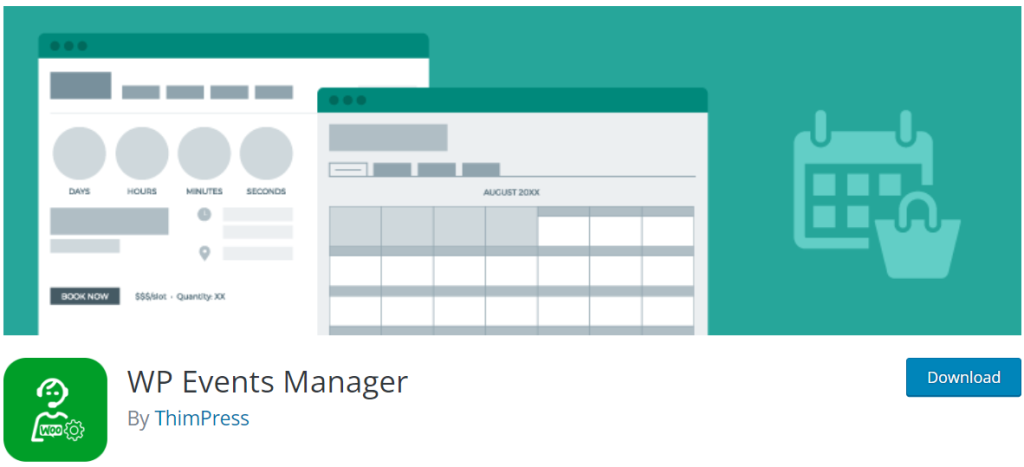 Similarly, WP Events Manager comes with features that every event website needs. It focuses on making management simpler and ticket sales streamlined. Easily set up events, set quantities, start and end dates, add locations, and choose a featured event image. All of this can be done for free with WP Events Manager.
It allows the user to create any kind of event and use WooCommerce to ensure a vast variety of payment gateways.
4. Timely All-in-One Events Calendar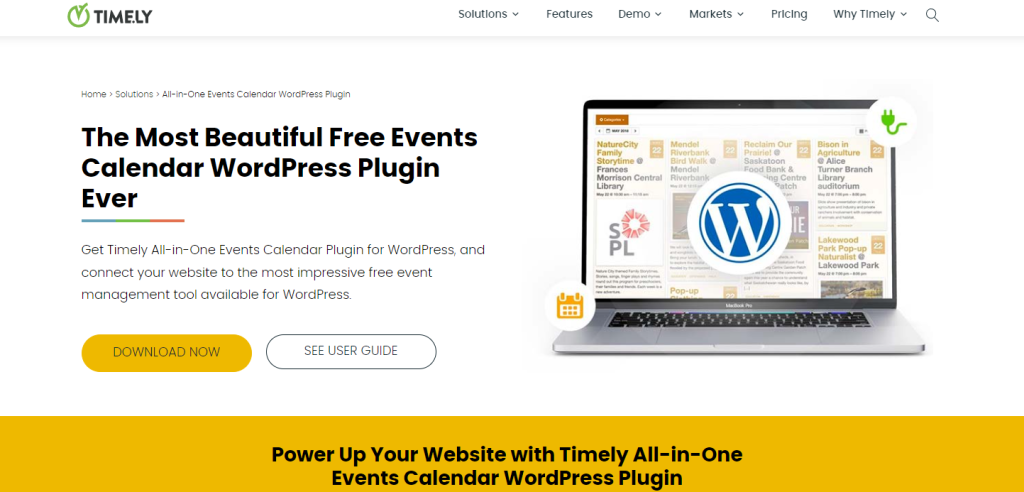 Timely All-in-One Events Calendar is another popular event management plugin that's growing in popularity due to its appealing and sleek design. It's one of the most advanced web calendar systems that exist for WordPress. It is simple to use, mobile-friendly, responsive, and highly customizable.
5. EventPrime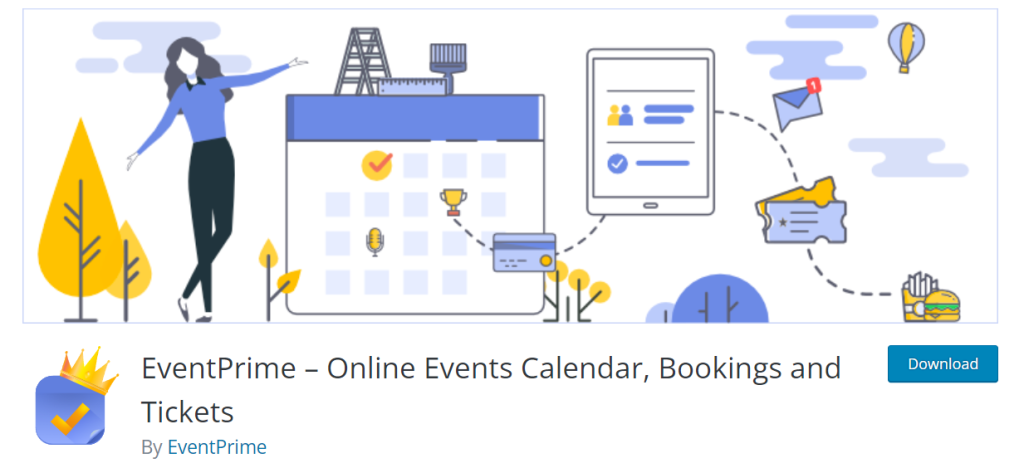 Some plugins focus on the speed of creating online events, bringing it down to a single click, like EventPrime. Just choose the date you want the event to be held and soon enough, start creating. With this one, you will also be able to assign events by type.
Conclusion
Although there are several hundreds of online event management plugins for WordPress websites, one stands out. Eventin is the top recommended plugin for setting up an online event with the possibility of integrating other tools. With Eventin setting up online events, management and tracking sales data becomes easier than ever before.