Be it to record a breathtaking event, make a great advertisement, or capture amazing memories, the best way to do it is to film a video. Professionals will agree that every great video has to go through three phases: pre-production, production, and post-production.
The first phase (pre-production) is a set of actions meant to create a roadmap for the entire filming project. Brainstorming, scriptwriting, and storyboard creation are the necessary actions needed to shoot high-quality videos. Next up is the video shoot itself. All important points identified in pre-production are taken into account to maximize both the crew's productivity and the final product's quality.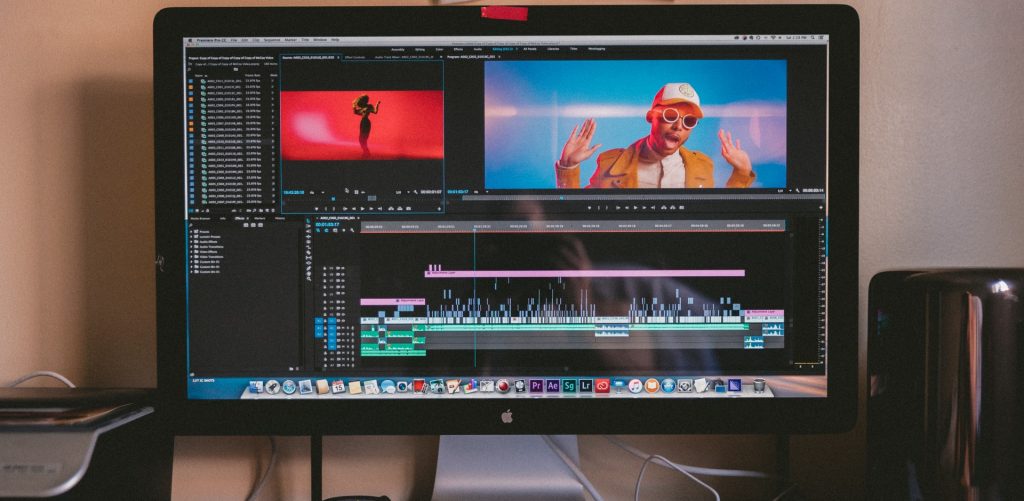 Last but not least, we have post-production. This is when the video is edited and finalized. Be it the removal of individual parts, or let's say, adding special effects, this part of the production process is of crucial importance. As such, many powerful tools, both for PCs and mobile devices, have been devised to make video editing easier and to boost productivity.
Sure, software made for PC is more powerful. However, being able to make quick edits here and there on-the-go can have its advantages. For such cases, mobile-based apps have been developed. We hope that this guide will give our r readers a quick insight and help decide which app suits their needs the best.
Top 7 Video Editors for Android
1. Adobe Premiere Rush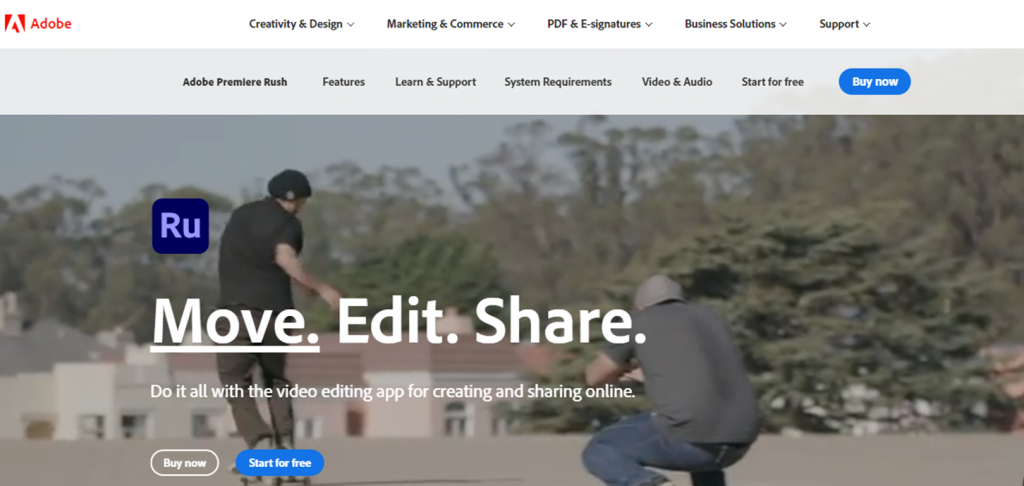 Seeing "Adobe" in the app's title already gives the user an idea of what to expect in terms of quality. Adobe Premiere Rush is a free app for both PC and mobile. Users can easily crop videos, create great zoom/pan effects, adjust color settings and even make cool special effects.
This app's strengths are that it's simple to use, does a quick job when it comes to exporting files, and it even has cross-platform support. The negative sides are that it is missing some important features. All in all, it's a great video editor for projects on-the-go.
2. FilmoraGo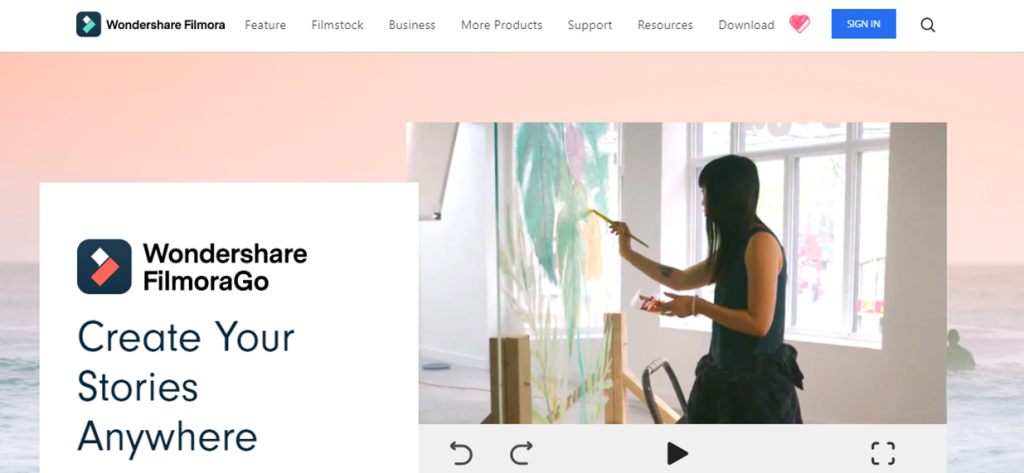 An app straight from the creative minds of the Wondershare Filmora team. FilmoraGo allows for easy video editing, and on top of that, it's completely free. When it comes to background music, FilmoraGo has its own library of soundtracks but also allows the user to add custom music.
Text or subtitles are easily added, with many fonts available on the editor itself. One of many great features promised by the dev team is the ease of sharing your video on any social media, be it YouTube, IGTV, Facebook, Tik Tok, WhatsApp, etc.
3. KineMaster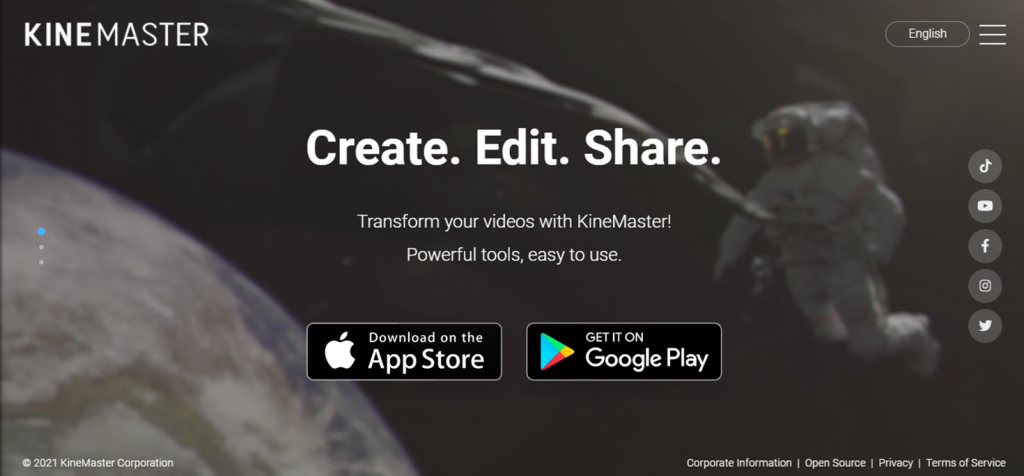 With almost 4 million downloads on the Google Play Store and a fairly high rating, KineMaster proves to be among the best mobile video editors out there. The app has its asset store, which provides music, stickers, transitions, and much more to improve the video quality. Some of its features include the ability to add voiceovers, voice changers, and sound effects.
It also allows the export of 4k 2160p videos at 30FPS, which is truly astounding. Just like all entries in this list, you can quickly share your creations on all big-name social media platforms. One thing that should be mentioned is that there is a subscription service, a premium that removes all watermarks and ads. It's also in the "Editor's choice" category, which means that it is endorsed by the store as a high-quality product.
 4. Funimate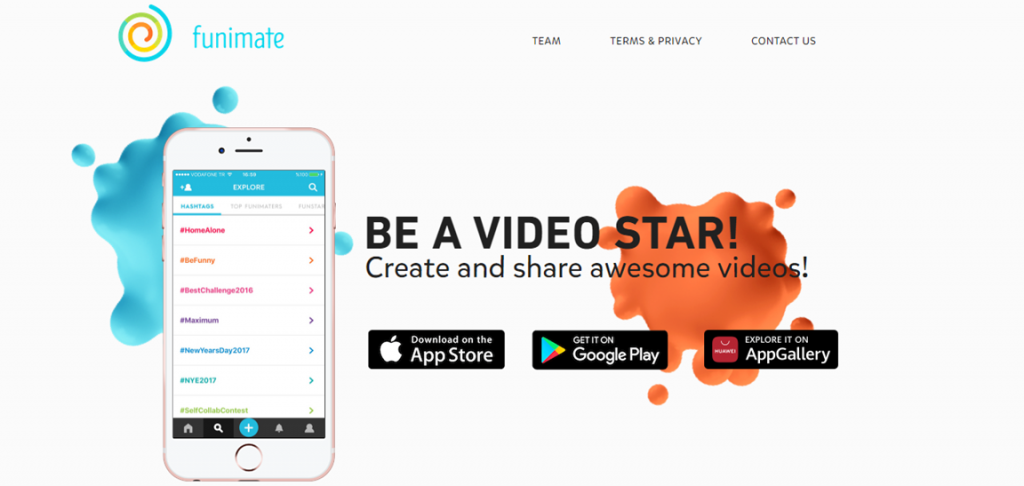 One interesting feature that comes with this app is that it has a community. As such, there are weekly challenges for its members to show and share their creativity and, in effect, learn from each other. Competition, after all, is a great way of learning and improving your skills. Funimate also offers great masks and AI effects, all just one tap away.
Some of the other effects it offers, like neon lighting and adding music, truly give the user compelling options to tinker with. According to the devs, users who decide on using this app more often than not get featured on social media like Tik Tok. So if that's what you enjoy, this app just might be what you are looking for.
5. Quik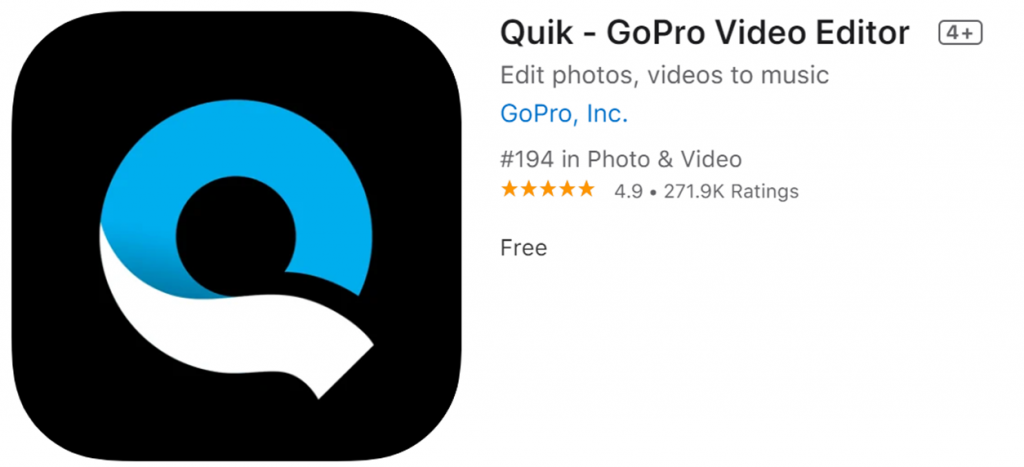 With over 100 million downloads and a 4.7 of 5 ratings, Quik just might be the best contender on this list. The company behind the famed GoPro camera also stands behind this editor. As such, it's compatible with many of their camera models. For outdoor people and thrill-seekers, GoPro is already a household name, and in our opinion, Quik goes hand in hand with all the native cloud services like GoPro Cloud and GoPro Quik Key.
This app is also compatible with your phone's gallery, Google Photos, Dropbox, etc. This app is a must-have for all people who want to make epic movies on the go.
6. PowerDirector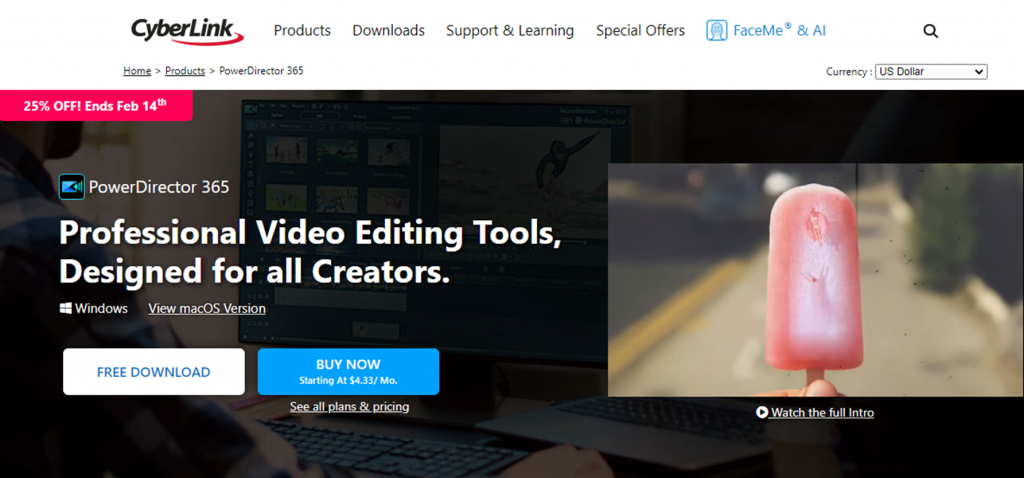 This editor was built with speed in mind. It's optimized for 64-bit computation, which significantly increases both utility and speed. One big plus is that PowerDirector receives updates monthly. Some of its key features are editing and export of footage in 4K resolution, video stabilization in case the user experiences some shaky moments, background replacement, which is a green screen editor that relies on chroma-key. Just like all entries on this list, it comes with lots of free templates and other assets.
7. InShot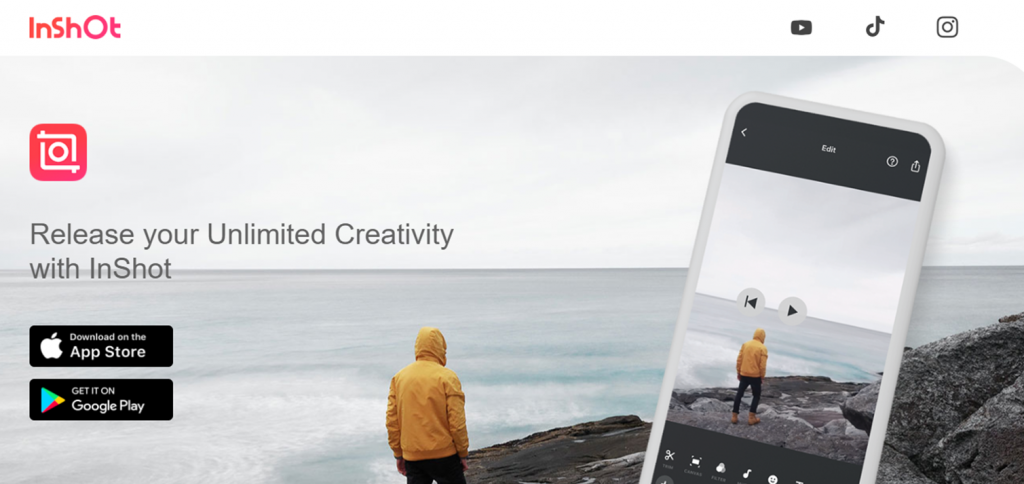 Another impressive editor with over 100 million downloads and a rating of 4.8 of 5. Be it color manipulation, background blurring, or rotating/flipping the footage, InShot has got you covered.
One interesting feature is its slow-motion/speed up functionality, which ranges from 0.2x to 100x. It also easily converts the final video into the MP4 format. With its features set, it just might be the best video editor when it comes to editing vlogs.
Conclusion and recommendations
Seeing all of these fantastic tools comes down to what your preferences and needs are. If it's the editing of a GoPro camera, Quik is your best choice. If it's vlog editing, InShot is the way to go, and if the speed of the editing process is the most important, PowerDirector will always have your back.
All in all, any of these editors can be used to produce some really impressive videos, and we hope that our list helped you to find the one that suits you best.