Since its inception, the Internet has offered so many great things that nowadays just seem to be a part of life. Today it also provides entertainment for billions of people every day. Among all these sources of entertainment, one of the most popular are live streams, and for a good reason.
For many years platforms like YouTube and Dailymotion have provided video clips, allowing people to share their ideas and talents with a broader audience. The key difference between them and live streams is simple. Instead of just sitting and just watching a clip, people can now interact in real-time with content creators. No wonder that humans, as the social beings they are, find themselves drawn to live streams.
Recognizing the potential, many content creators and big tech platforms have turned to offering live stream services and making a significant profit from it. Twitch, YouTube, Tik Tok, Facebook, and Instagram are the best-known platforms with integrated live streams.
Seeing these tech-giants investing time, money, and all the necessary resources to expand even further just shows how important live streaming has become.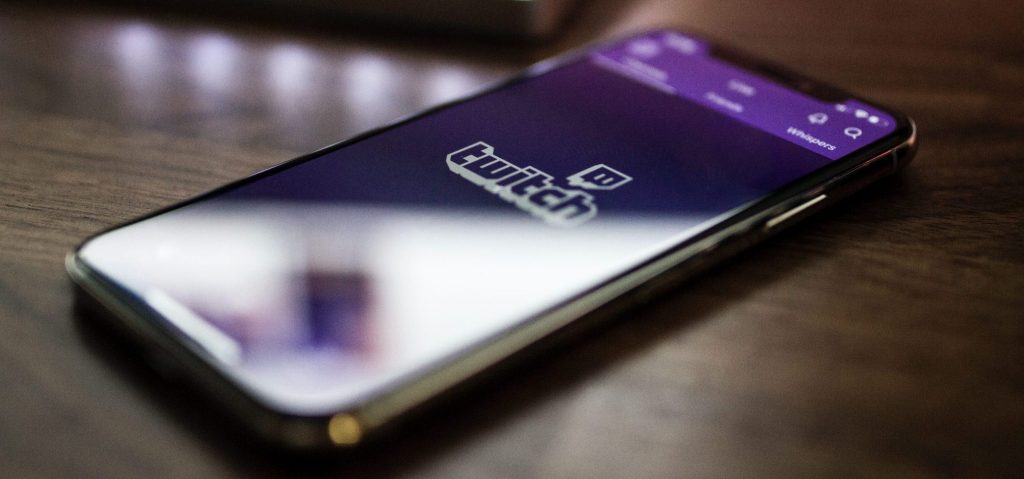 From a content creator's perspective, the more people see and like your content, the more successful you become. Knowing that, one must ask themselves how to increase the number of returning viewers. Well, first and foremost, the content should be of high quality. After that, showing that content to the biggest possible number of viewers takes priority.
Now the question is how to attract more viewers? The answer is quite simple, just stream on multiple platforms simultaneously. And now comes the part, dear reader, where we introduce you to some of the best services for multistreaming.
One famous multistream service is Splitstream, which promises a feature-rich toolset made in such a way that using it is a breeze. However, this market is by no means a monopoly. So we decided to make a comprehensive list of multistream platforms so that users have a better insight and make the right choice.
 1. Switchboard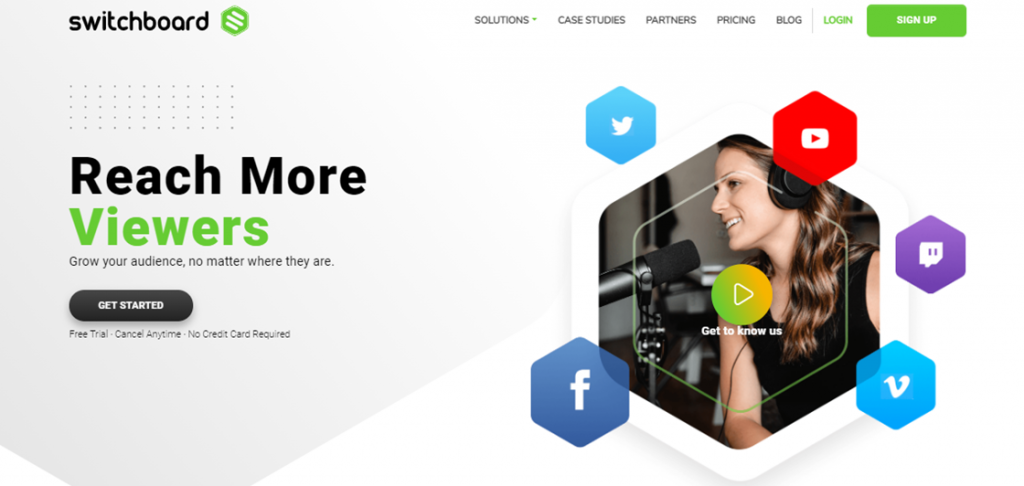 Switchboard is an easy solution for those who want a presence on multiple platforms. It's designed to ensure ease of use for streamers. Multiple streams are just a button click away. A great feature offered is highly customizable titles and descriptions for each streaming destination.
That means that despite it being the same stream, viewers on, let's say, Twitch may enjoy a different experience from users on YouTube or Facebook. Be it sports games(especially eSports in recent years) or reaction videos. Switchboard has you covered.
The streamer is in full control when it comes to choosing which platform is used for streaming. In other words, one may stream to Twitch and YouTube but at the same time decide not to stream on Facebook. It's up to the streamer to decide. One key feature which should boost one's online presence is the option to share your stream to your guest's channel.
2. Restream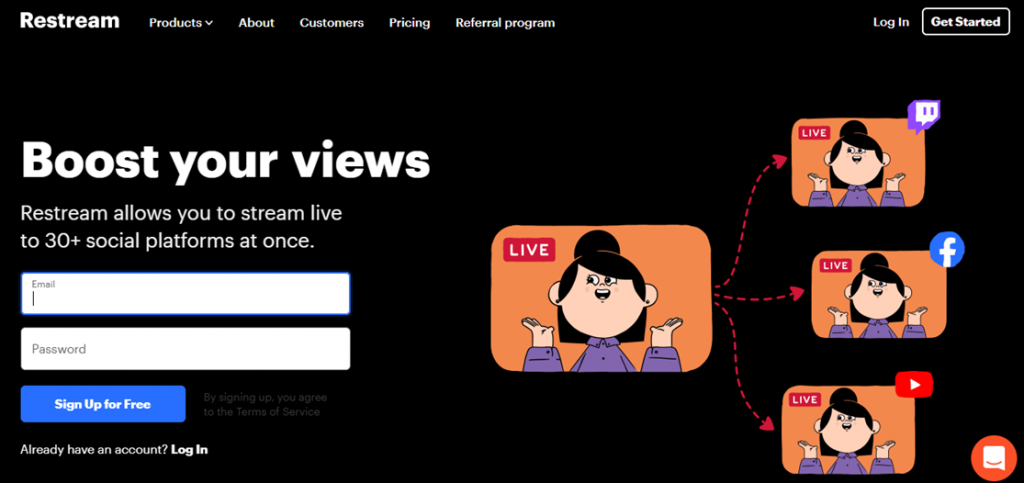 Restream is a service that allows its users to simultaneously stream to 30+ different sites, among which are popular sites like YouTube, Facebook, Twitch, etc. One of its convenient features is the automation of streaming pre-recorded videos. In other words, stream scheduling to reduce the host's workload. With over 8 million monthly delivered broadcasts and over 600 million monthly engaged viewers, Restream proves to be a great choice for those who want to start streaming.
There is also a referral program for those who invite their friends to use Restream, and that way can get free upgrades to paid plans. Restream as streaming software is usable with all the major players in the OS game, including Windows, Linux, and Mac OS.
3. Wirecast
Just like all entries on our list Wirecast is a solution that allows users multistreaming to multiple platforms, TV broadcasts within facilities, and much more. The maximum resolution for projects and encoding is 4K(4096 x 3072 with a 4:3 aspect ratio). Professional stream productions are easily made, knowing that streamers can switch between multiple live cameras in real-time.
Effects like transitions, texts, music, and such are added without much hassle. Wirecast has two paid options. The more expensive Pro version allows for advanced production, seeing that it includes professional audio effects, instant replay, scoreboards, virtual backgrounds, sets, and more.
4. Castr.io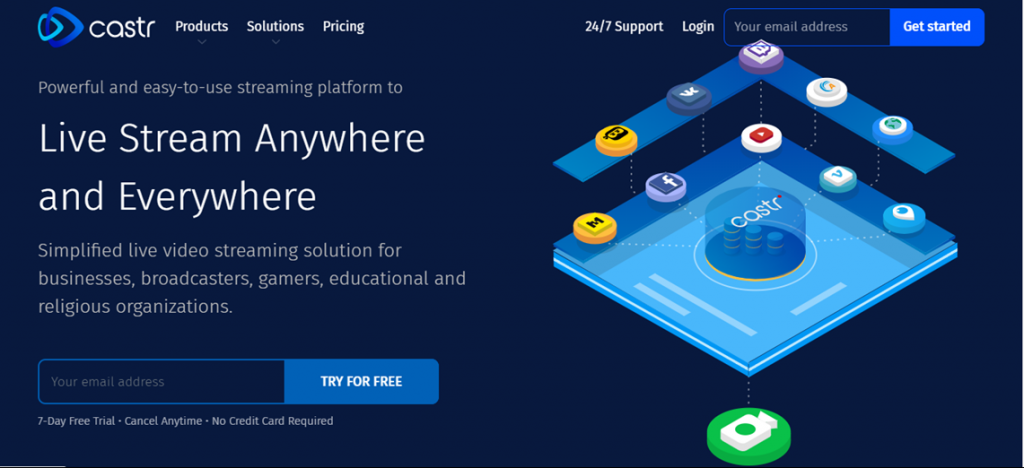 Castr.io is a live streaming platform made with simplicity in mind. It's a great tool for users that want to increase their viewer count. Streaming to multiple platforms and social media at the same time is made easy to the point that even beginners will have no problem leveling up their live stream game.
Besides, there's a completely customizable embedded player should the user decide to host their site and play their stream from there. Scheduling uploads of videos, playing videos on loop, streaming pre-recorded videos, and much more is possible should you choose this one as your service.
5. StreamYard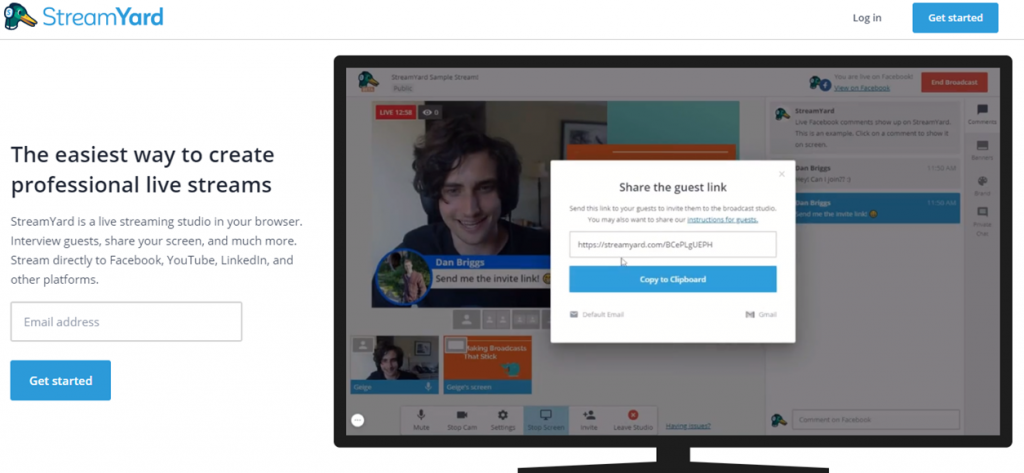 Anyone who wishes to live stream to social media giants like YouTube, Facebook, Twitch, and many others at once might find that StreamYard is the right choice for them. Streamers can invite guests to stream together and share what is happening on their screens. Viewer comments can be displayed, which adds an element of interactivity to the streams.
There is a limit of up to 6 participants on a single stream. Interesting enough, there is no need to download this tool as it runs in the user's browser.
Conclusion
Livestreams are a relatively new phenomenon but have already conquered the land as the most enjoyable form of entertainment. Numbers don't lie. The millions or rather billions of viewers who find their joy in live streams are just one of many indicators that this trend of expansion and growth for this industry will steadily continue. In today's day and age, live streams are even bigger than cable ever was.
Whoever chooses to try their luck and starts streaming should be prepared and have the right tools to achieve greatness. We hope that these sneak peeks at what we think the best tools for this job are will help you decide and make the right choice. After all, great services like Switchboard are made to ensure a great user experience and grow audiences.