If you are thinking of starting your own business by selling online courses, you have come to the right place. There are too many platforms out there that are designed to sell online courses. Some are easier, and some are more complex to use. That is why we decided to save you some time and list the top 7 platforms to create and sell online courses.
1. Gurucan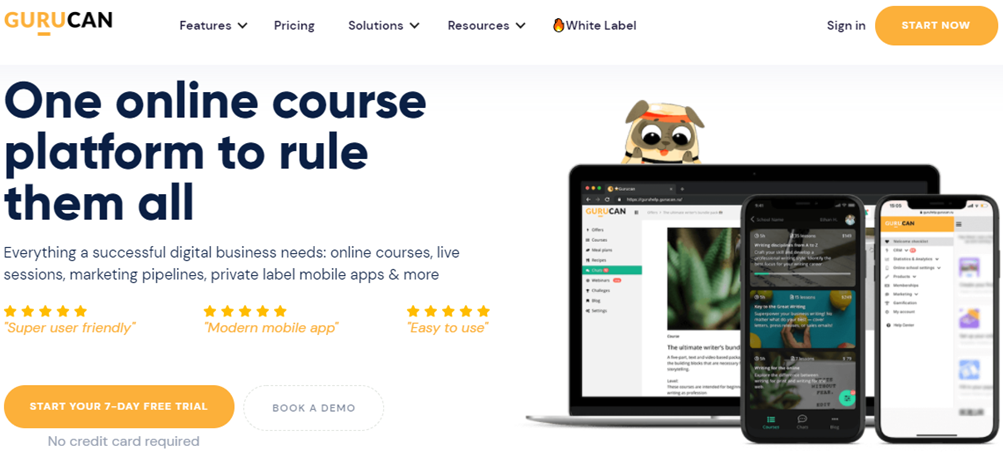 Gurucan is a platform where you can create, promote, and sell online courses. This is a branded iOS or Android mobile app that lets you use it and engage anywhere. Besides courses, you can create challenges and memberships (you can create multiple pricing plans), as well as customize the design, and even upload a logo. You are simultaneously running marketing automation, webinars, and live sessions.
You can send emails and push notifications, tag users, segment them based on triggers, and use a visual builder to set up automation. Building courses is quite easy. You can create video lessons, quizzes, reports, challenges, training, and drip course in any format, text, digital download, podcast, and webinar, as well as integrate it with YouTube, MailChimp, Vimeo, Wista, and more.
There are multiple pricing plans starting at $79 of one-time payment with all features included and an unlimited number of students.
2. Kajabi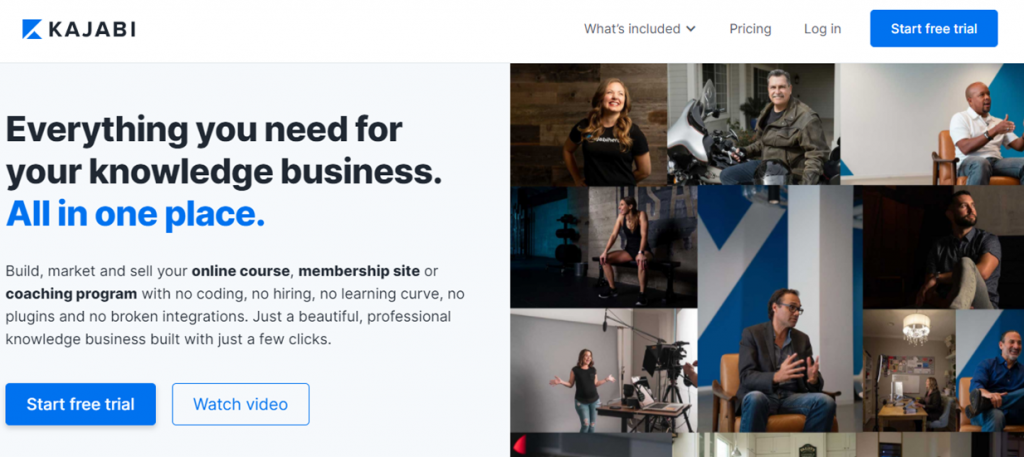 Kajabi is a platform for building online courses, memberships, and coaching programs. You can access your websites, products, marketing automation, and community from a single dashboard. You can also integrate with numerous apps, get reports on your customers and engagement.
There's even an option to track and tag your customers based on their behavior. Customization options are plentiful, and you're in full control of your themes, logos, and design before publishing it online.
The app is available both on iOS and Android. You can choose a 14-day free trial, and if you think you like it, you can get it for $119 per month billed annually or upgrade to $159 monthly for more users.
3. Thinkific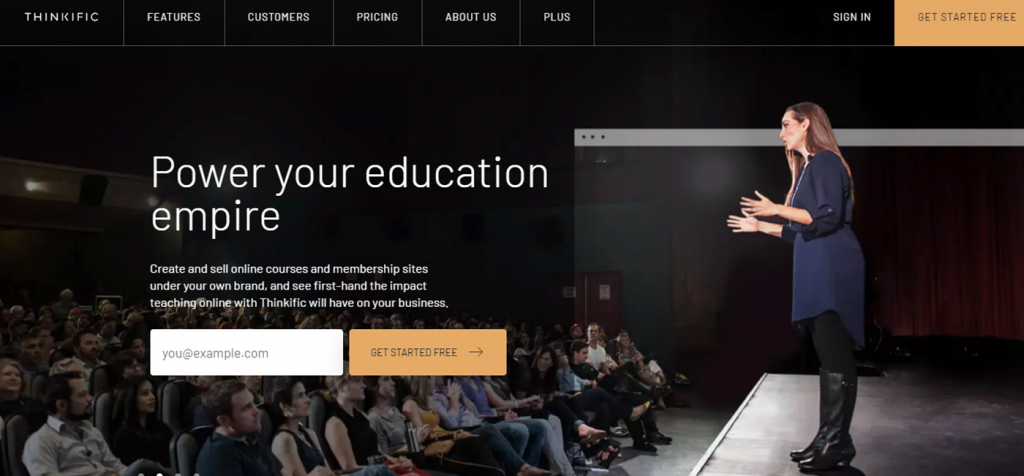 Thinkific is another platform that provides a well-developed software solution for creating and selling online courses and memberships. You do this by uploading videos, building quizzes, and organizing the design of the course with a drag and drop builder. Other formats supported are text, downloads, surveys, discussions, and Google Docs. You decide on the pricing and can schedule lessons and automate the content.
As the creator, you also have complete control over your data and are able to customize the courses to match your brand. You can even add multiple instructors and create private or hidden courses. There are also options for automated marketing and onboarding, completion certificates, and integration options with more than 1,000 tools and apps. Plus,  no coding knowledge is needed to use Thinkific.
Before buying, you can test drive the app for free and then later, if you like, upgrade to a subscription. There are two options to choose from. You can either pay $39 per month for basic features or $79 per month to gain access to more advanced ones.
4. Mighty Networks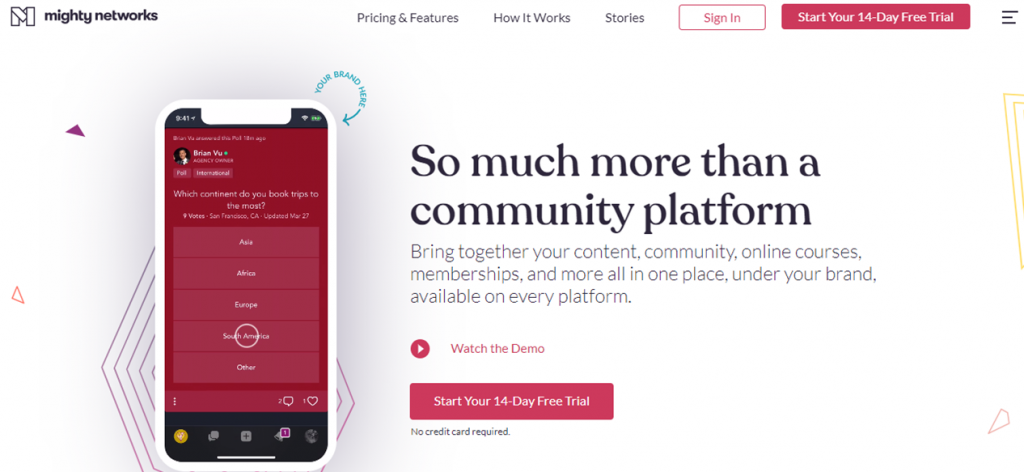 Mighty Networks is a community platform where you can add and create content, online courses, and memberships. You can build websites, and you have access to analytics that will help you keep track of your customers and see their engagement rates. The platform is available on mobile, desktop, and iPad devices.
You can create your own landing page, add different types and mediums for your courses (articles, polls, events, groups), and even allow for direct messaging.
There are plentiful integration options, including Zapier, MailChimp, Salesforce, HubSpot, Google Docs, and over 2,000 other apps. You can even decide how you wish to charge for memberships (one-time fee, monthly subscriptions, or annual subscription). There is a 14-day free trial, after which you can upgrade to $23 per month or $81 per month.
5. LearnWorlds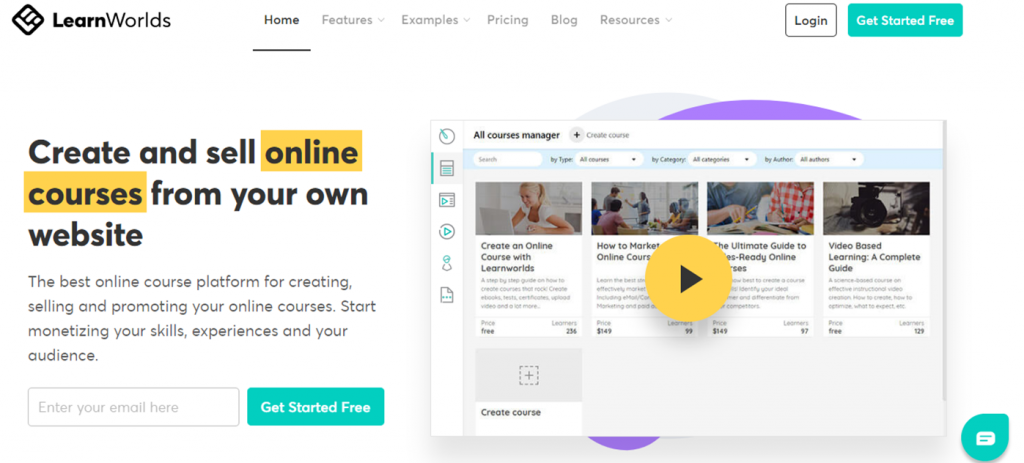 LearnWorlds is a premium option for high interactivity and social learning tools, and it lets you create and sell courses from your own website. You can get your own branded mobile app for courses on both iOS and Android devices. You can upload and convert your content (text, videos, quizzes).
There are options to show synchronized transcripts, create digital certificates, add interactions (questions, titles, pointers, links) and host all of your content on LearnWorlds' cloud.
You can also set up marketing automation and use various reporting tools to increase your ROI. There are also hundreds of apps and tools you can integrate with. LeanWords has a free 30-day trial. So, you can try it out and decide if you want to upgrade later. There are 2 options $24 per month billed annually or $79 per month billed annually.
6. Teachable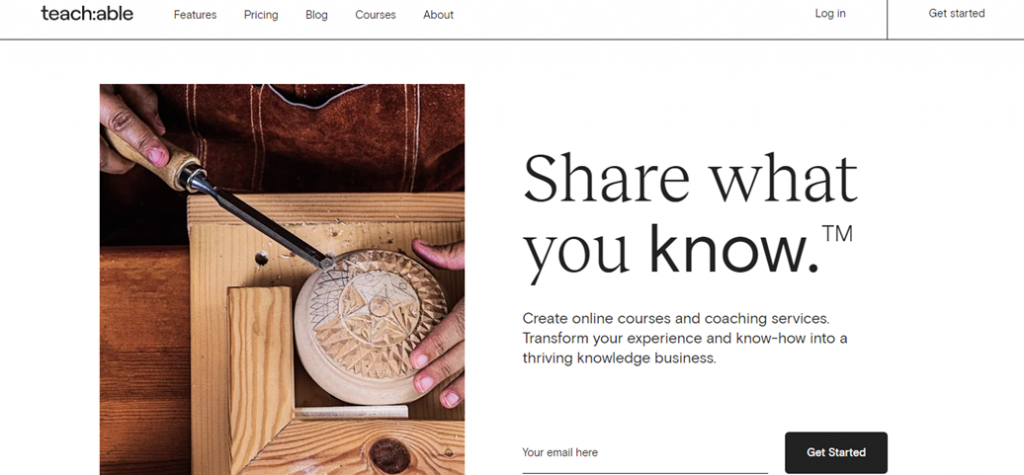 Teachable is a simple platform to use, and you can have access to your own online course platform in a few minutes. You have access to a range of tools and customization options to make your courses your own. You also control your branding, student data, and pricing plans. There is also a power editor to create interesting and engaging multimedia lectures, videos, and coaching sessions.
Several integrations are available, and you can also add multiple authors, team members, and contributors and customize their roles. To make your content even better you can collaborate with individuals and services like Domyhomework123.com which offers help with online courses or teach as you do. Other options include one-on-one live sessions with students, intake scheduling options, quizzes, and course completion certificates.
When it comes to payment, you can also accept international payments in over 130 currencies. There are several payment plans starting at $29 per month billed annually, or you can upgrade to $99 per month billed annually.
7. Click4Course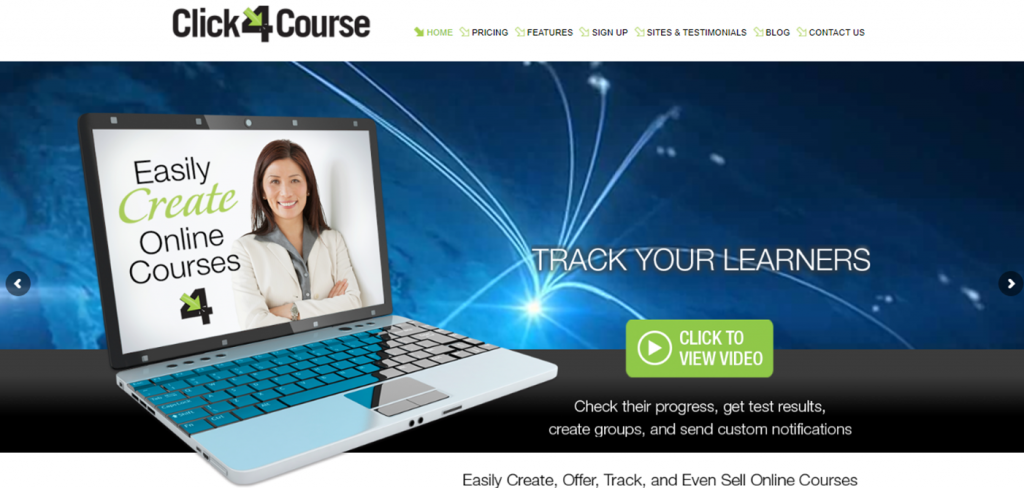 Click4Course lets you create unlimited courses that you can organize into categories. You can add a variety of course content and make it available for download or even set up course requirements. The platform supports video and PowerPoint content, plus you can set up deadlines.
There are options to create tests and surveys, and you can get reports of learners' progress and a timeline of their recent activity.
There are also different payment and pricing options, depending on if you are selling your courses (such as external and e-commerce) or you want to train your employees, partners, and customers (internal).
Conclusion
We hope this article was useful and that you now have a clear vision of which online course platform you will be using.