Connecting with your audience online sometimes can feel like a hard thing to do. It just doesn't have the same effect as face-to-face communication. The one thing missing from the online world is the human touch, the humanization if you want to be precise, especially in the email marketing field.
Email marketing is still a great thing if you know how to use it in the best way possible. However, bland emails you just send around with text and a few images are not doing it anymore.
This can still be a great marketing tactic, but to succeed, you need to step up your game and bring that much-needed human touch and personalization. Everybody knows that every business uses a tool to send the email for them. That's no secret.
That's why a tool that can help you send personalized video emails is such a must for any business.
Hippo Video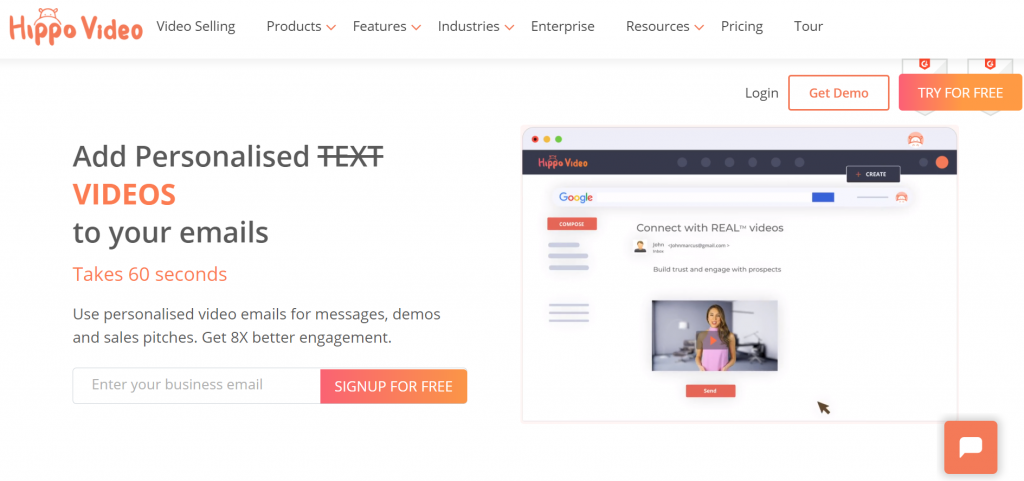 A great helping hand in email marketing can for sure be a tool by the name of Hippo Video. With it, you will boost the response rate and sales, which is what you're ultimately aiming to do.  There is no limit to the kind of videos you can make. From sales videos to thank you videos, everything is possible.
Features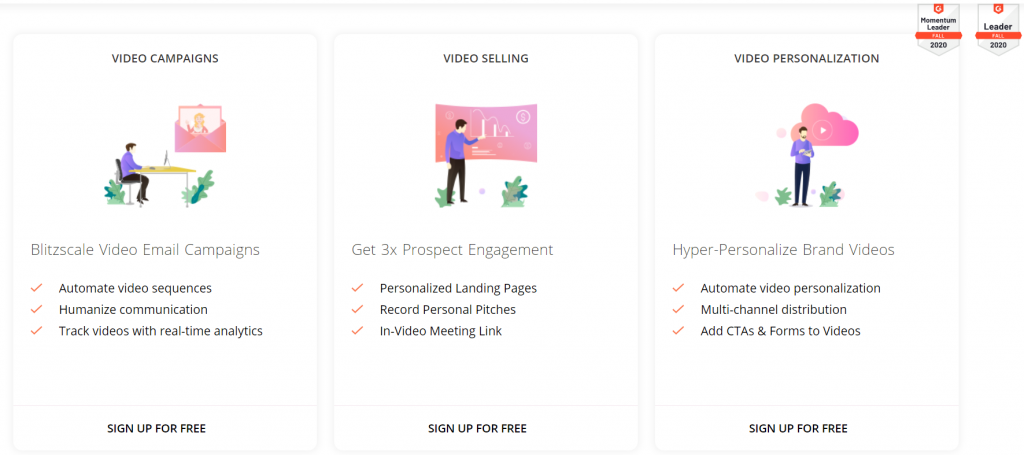 While writing an email, this tool gives you an option to record a video. You can choose whether you want to record a video, record your screen or upload one from your PC. Uploading a video from your PC is made possible through the Chrome extension that comes with this tool.
The screen recording feature is a great plus if you want to showcase a demo to showcase your product and show your subscribers what it can do and how.
Besides this, you also have the option of having a teleprompter right on your screen, so you can easily read your script while still recording the showcase. There will be no need to look up and down and be discreet about reading the things you want your customers to know.
But, you also can get great script cues and cues for your tonality, modulation, and effectiveness. All these cues appear while recording the video, not after. So you won't need to go through the trouble of rerecording.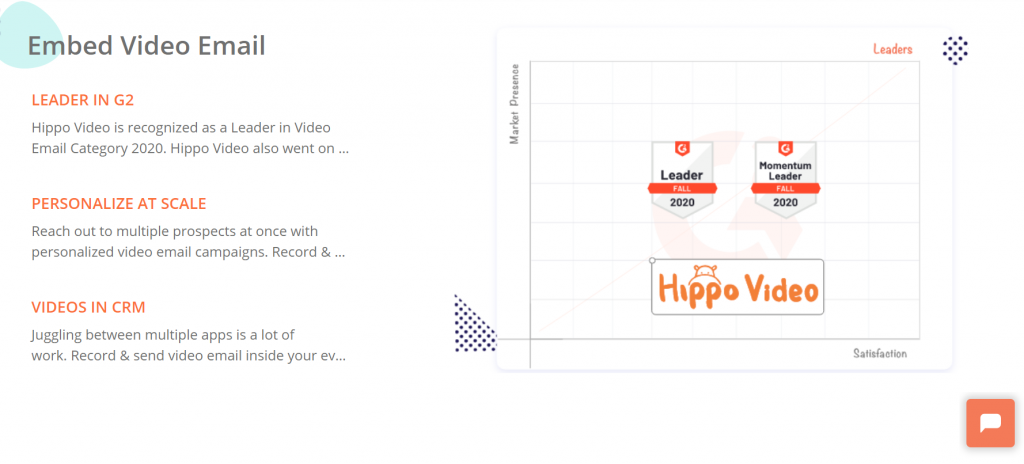 The videos can also be very easily edited before sending them out, and you can trim the ending or beginning, crop the video, and choose when you want it to appear, and much more.  But if you have two videos that you want to stitch together, that is also no problem. It has a video editor where you can do just that, add a voice-over, and convert text to speech.
What also plays a huge part is the thumbnail, just do not use clickbait thumbnails, which can easily backfire. The best option is to use something from the video, and it can be a still image or a GIF.
After you have everything ready to go with your video, it is time to choose an email template. There is a wide variety of them, from follow-up templates, closing the deal, thank you template to discount offer template. It has a template for almost anything, but you can create your own in no time if you want.
Now your email is entirely personalized and ready to be sent to your customers.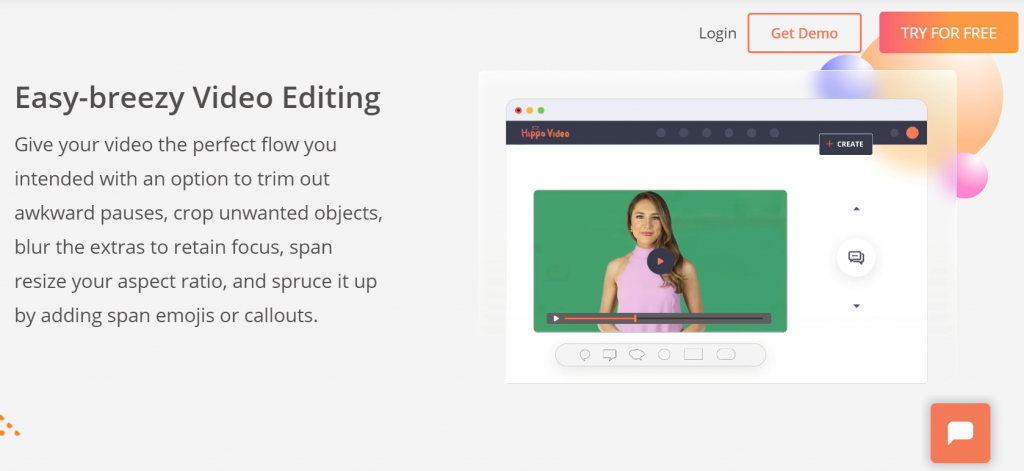 The other thing that Hippo Video can help you with is the sales page. It has four customized templates that can quickly help you to start from somewhere. You can add your company logo, information, video, call to action buttons, header, and subheader text. Even when you add everything, there is still room to play around with the colors and theme of the overall space.
These sales pages are crucial to your business because you can track how they are performing and improve your marketing. For example, you can see how many people played the video and track global performance, the attention span, unique users, etc.
In the reports section, you will see many more pieces of information than you are used to seeing. So, for example, you can see where on your page people are clicking the most. That way, you can see the interest of your audience and use that to push that segment a little harder.
With all the information you see with this tool, you can send excellent follow-ups that will help you close the deal. It is like being in the mind of your email receiver.
Conclusion
Having a tool that will give your promo emails and follow-ups a more human touch is crucial for every business. It will spark an interest in your customers, and you will provide them with a personalized email with a video where you are directly speaking to them through the screen. So do not shy away from a tool like this. It has all the options you need to crush email marketing.