Website databases need to be optimized because a website only works well if the database is updated as well. The database stores everything, from user information and posts to even spam and comments.
Some of the files located in the database are crucial for the website's functionality, and by deleting them, you could put your entire website in danger of crashing or malfunctioning. But, on the other hand, there are just some files like drafts, bad tables, and spam comments that will only slow down your website and not let it function properly.
"Keeping your database optimized is crucial for the success of your site and the happiness of your site visitors" – says Dima Suponau, the founder of Extension File
That is why we are going to present plugins that are designed and made to be an assistant in the database optimization process.
1. WP Reset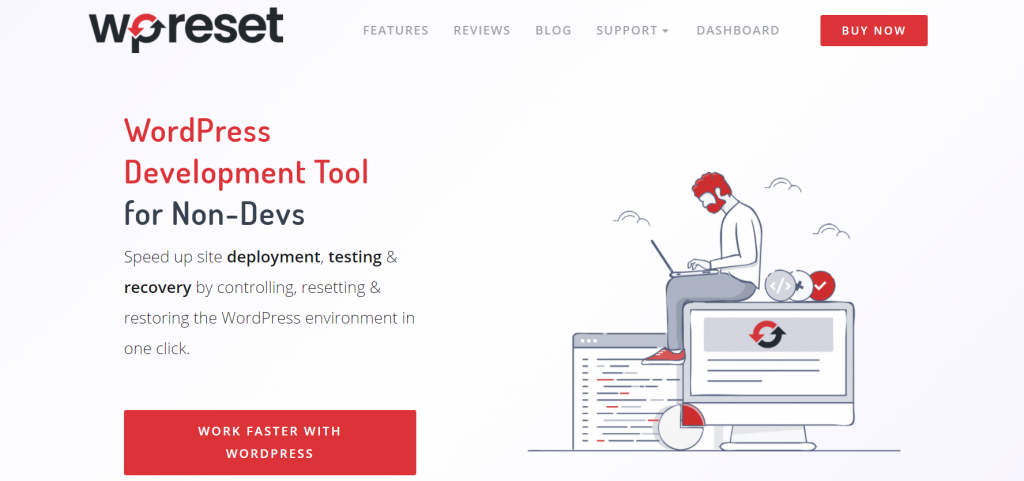 WP Reset comes with a lot of great features for database optimization. The cleaning tools WP Reset offers are just the ones you need to get rid of all the demo files that are taking up space and making your website slower.
The Nuclear Reset feature will be your saving grace in a time of need if your website has already reached the point where the best option would be to delete everything and start over. With this feature, you will be able to remove anything from it, files, custom options, and, most importantly, database entries.
But, do not fear. WP Reset offers a range of features that will allow you to get your website back as well. Like the Automatic Snapshots feature, which will take a screencap of your website before any major changes, so you would always have a point to turn back to.
And if you don't want to install all of the themes and plugins one by one, the Collections feature will allow you to install everything at once with just one click. WP Reset is packed with features, and it is a freemium plugin as well, which means there is a version you can get for free but with limited features. Be sure to check out WP Reset today.
2. WP-Optimize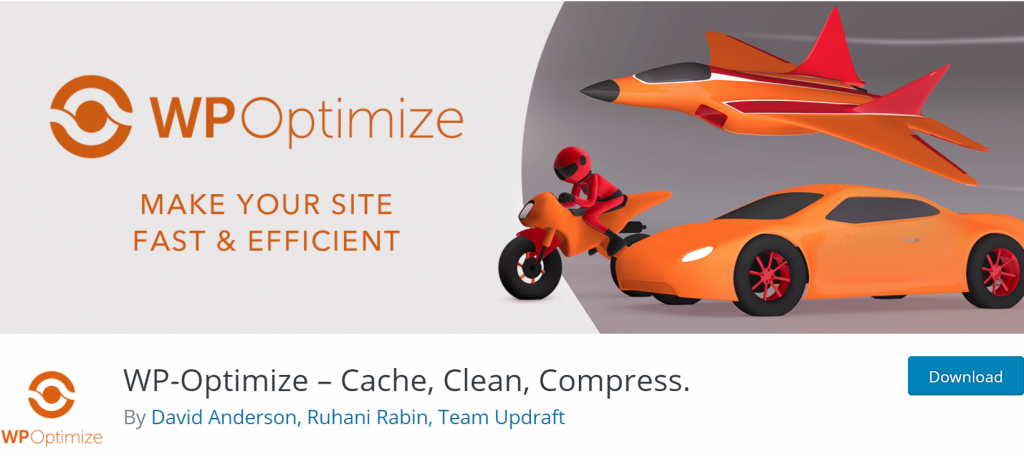 WP-Optimize is an all-in-one performance plugin that will allow you to compress your images, cache your website, and clean your database. To keep your website optimized as thoroughly as possible, this plugin uses a caching tool that is based around the fastest caching engine in the world.
We have to say that for a WordPress plugin, that is impressive. As we mentioned before, because WordPress stores everything, you will need to filter out the things that were stored, and you do not need them there in order to delete them. WP-Optimize will go one step further with the optimization and even retrieve the lost space due to data fragmentation.
WP-Optimize can be set to run at an automatic clean-up schedule that will allow you to have a great, efficient, and clean website that is going to keep cleaning itself by the schedule that was provided for the cleaning. And, we have to say that this is a freemium plugin as well, which means there is a version you can get for free, but with limited features.
3. Advanced Database Cleaner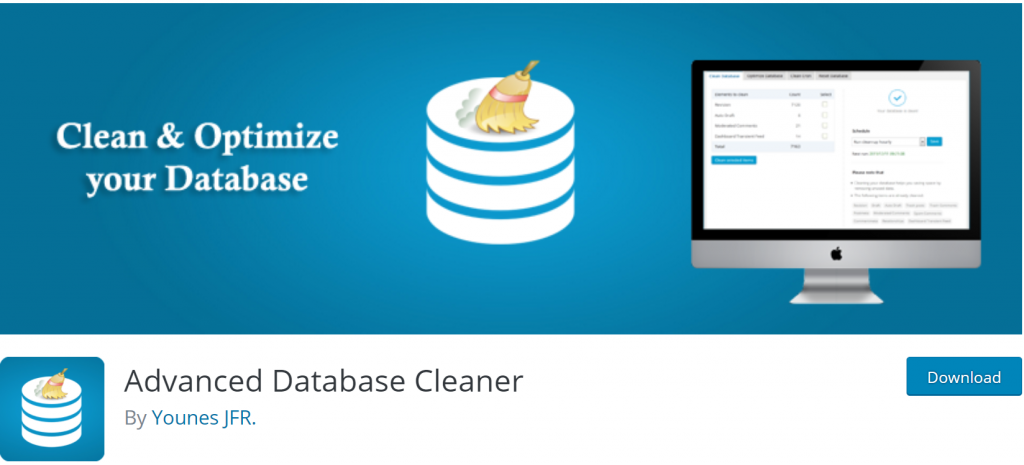 Advanced Database Cleaner is a performance plugin that will allow you to clean up your website of old revisions, spam comments, orphaned post meta, and so much more. If you clean up the mess your website has become; as a result, the performance and the speed of the website will be highly increased. Advanced Database Cleaner will not only clean and optimize your website but will also notify you whenever the website needs a nice clean-up session.
In addition, it will also show you the number of tables, options, and tasks you currently have going on, so you know the status of your website at all times. Furthermore, you can specify which items need to be checked out and cleaned to get the best results possible and to have an automatic cleaning process that is being run based on your preferences. This is also a freemium plugin, so get the free version and maybe upgrade later.
4. Optimize Database after Cleaning Revisions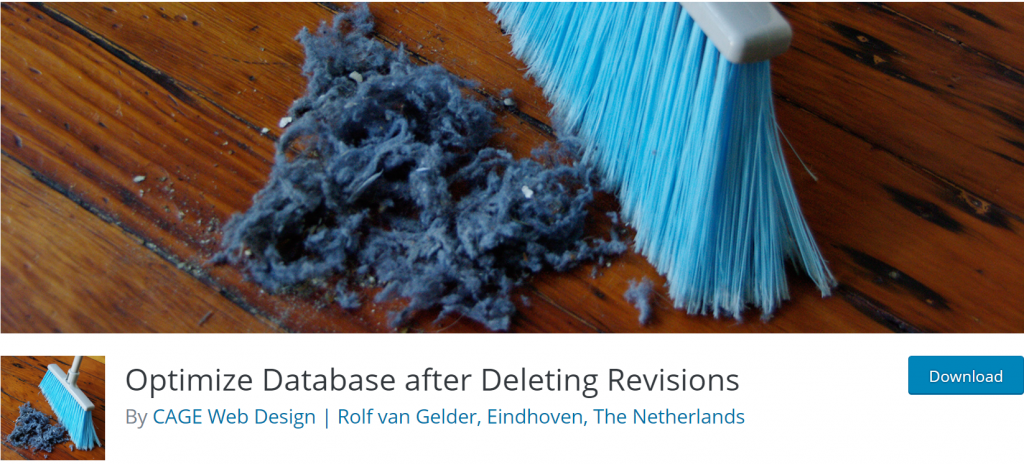 Optimize Database after Cleaning Revisions is a one-click database cleaner and optimizer. This plugin works completely automatically upon initial setup, and it will keep optimizing and cleaning your database with the settings you chose in the beginning.
You can also schedule cleanings of your database as well, and the plugin will turn itself on at the scheduled time to clean. All of this is controlled with a user-friendly interface that will allow every user to work with the plugin flawlessly.
This plugin also offers multisite support, which means that this plugin could be used on the main website only, and the changes would apply to all sub-websites as well.
5. WP-Sweep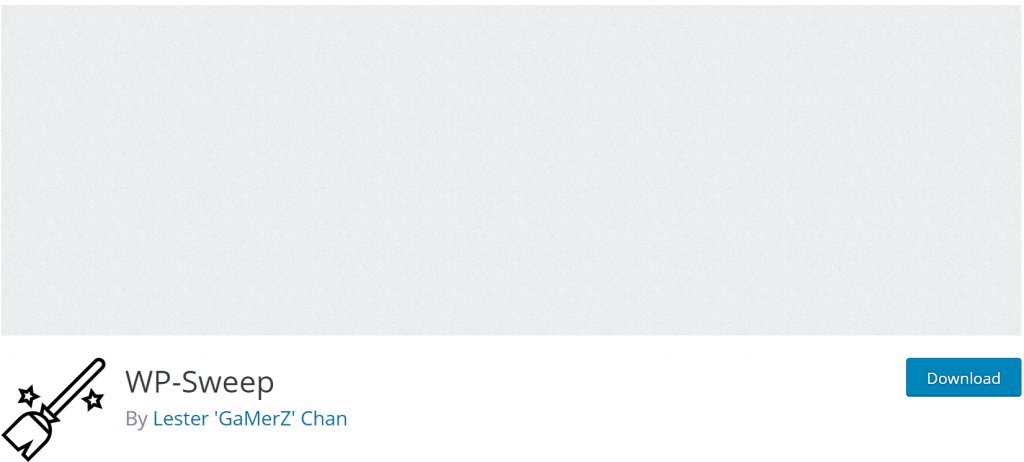 WP-Sweep is an open-source software that will clean and optimize your database. It has been proven that WP-Sweep is the plugin to use if you want to delete old revisions that you have saved in your database. When it comes to deleting old drafts that will cause your website to show the 500 server error, WP-Sweep will effortlessly delete the old drafts as well and prevent your website from showing the 500 server error.
The point is that the plugin works perfectly, and the developer of the plugin is very responsive and open to suggestions on how to make the plugin better. And, the best part about it, this plugin is completely free.
6. Database Backup for WordPress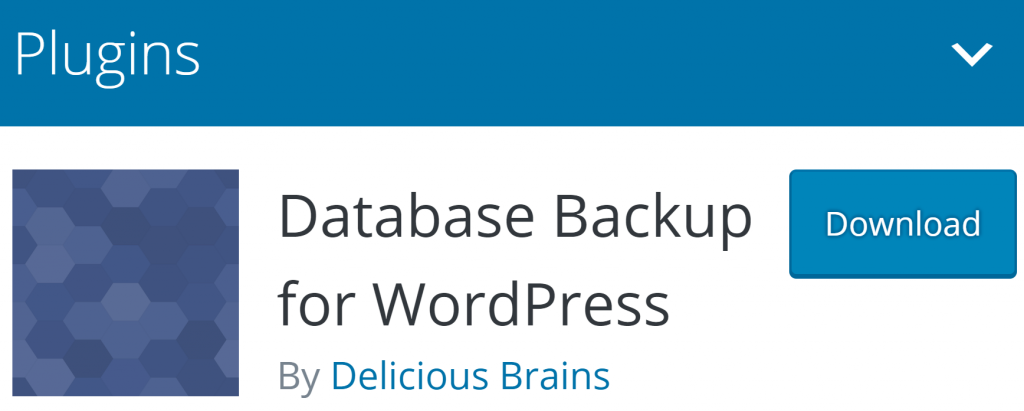 Database Backup for WordPress is a plugin that will allow you to create backups of your WordPress database tables. The same database could be used to store more tables. If you are using a newer version of the plugin, you will also have a feature that will allow you to schedule automated backups that, upon completing, will be sent to the email address of your choice.
Truly a simple and effective plugin to have on your plugins list, especially because of the fact that Database Backup for WordPress is an open-source software, meaning this plugin is free to download and use.
Final Thoughts
All of the plugins we have talked about today are all here to help you keep your WordPress database working properly. And while all of them have a lot to offer, there is one plugin that we talked about that is rendered as a must-have plugin to solve these issues. We are talking about WP Reset.
This plugin has so many features to offer in terms of cleaning out the junk from the website but also restoring and saving your website from potential errors and lost access. It is one of the must-have plugins if you want your website to work properly and if you want a lifeline that will get you out of every situation.
Not to mention that WP Reset is a freemium plugin, and you can explore its features before you decide if you want to buy it. We strongly recommend WP Reset for the features this plugin has to offer, as well as for the ease of use.