Keeping track of finances is one of the most challenging responsibilities of most business owners. Online accounting services are not a panacea for businesses, but if you start using them right away, you should feel more in control of your money and be capable of making better business decisions.
Of course, choosing a great cloud accounting software in 2022 will be a great option for businesses because it helps track accounts receivable and payable, clearly understand their profitability, and be ready for tax season.
In the accounting software world, a small business can use out-of-the-box software without requiring extensive customizations. To choose appropriate accounting software, you have to focus on two major factors: type of industry and number of employees. This article gathers a list of some of the best cloud accounting software you can use in 2022.
Synder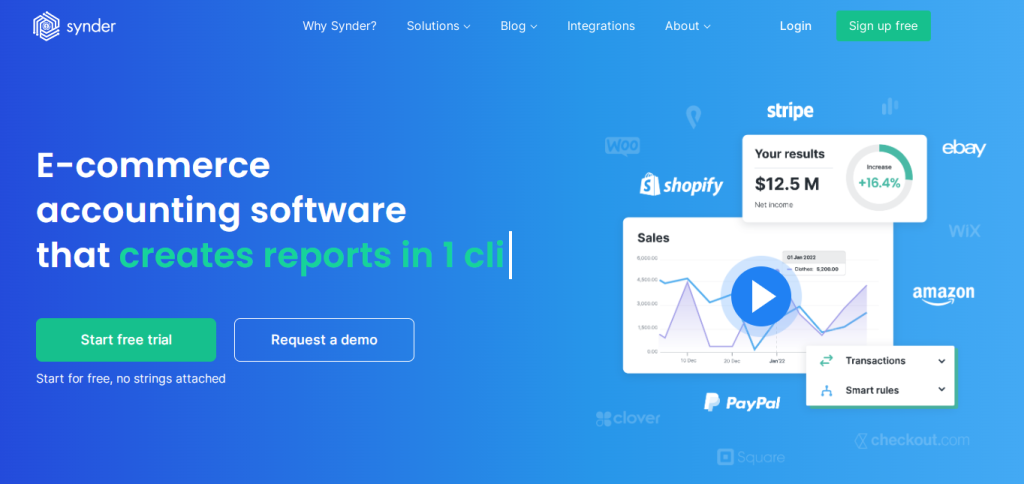 Synder simplifies accounting for businesses that use one or more online payment systems. You will easily be prepared for tax-filling and reporting by automating sales reconciliations with accounting from e-commerce systems. It is an all-in-one eCommerce business accounting software that makes your payments and receipts smooth with its intuitive and flexible interface.
In addition, Synder also monitors your inventory, shipping, locations, multi-currency transactions, and discounts, bringing everything together in one place. With the robust security mechanism of this cloud accounting software, you no longer need to worry about protecting your sensitive information.
Patriot Accounting Software
This is the most affordable accounting software that cannot just save you precious time but also save you lots of money. Patriot Accounting Software allows uncomplicated imports of your trial balance and customer and vendor data and makes it very simple and easy to generate invoices and pay bills.
The system is super easy to comprehend and use by a single person who is not tech-savvy. However, this software is also competent to handle your complex accounting needs.
With Patriot Accounting Software, you can accept payments through credit cards and set transaction rules. Moreover, the system provides very simple reports that give you the precise stature of your financial standings.
QuickBooks Online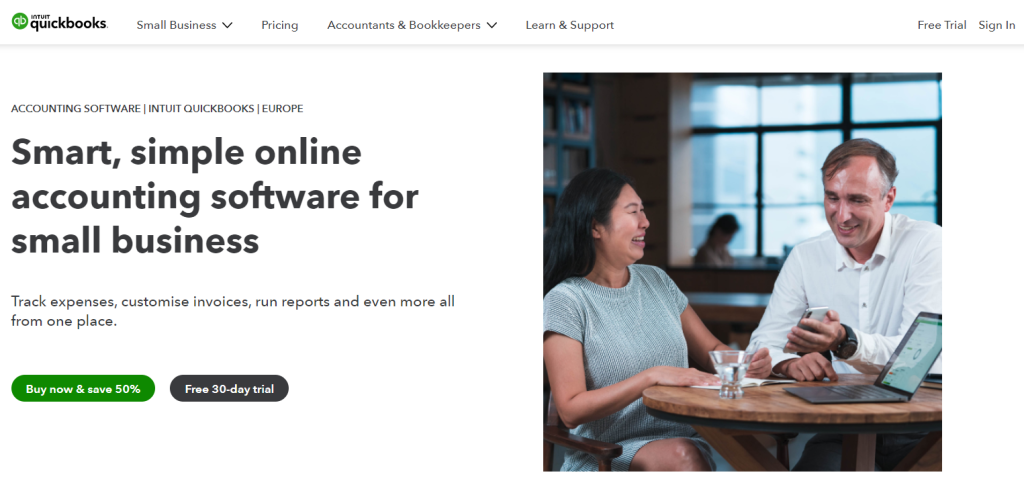 As an entrepreneur, every business owner needs the most reliable and stable cloud accounting software to help handle their accounts. Undoubtedly, QuickBooks Online perfectly fits this definition. This is one of the few cloud accounting software that has been around for years. Plus, it's fully loaded with premium accounting functions.
The interface of QuickBooks Online is very easy to use, encouraging you to take the reins into your hands. If you hire a seasoned accountant, this accounting software simplifies the process.
Xero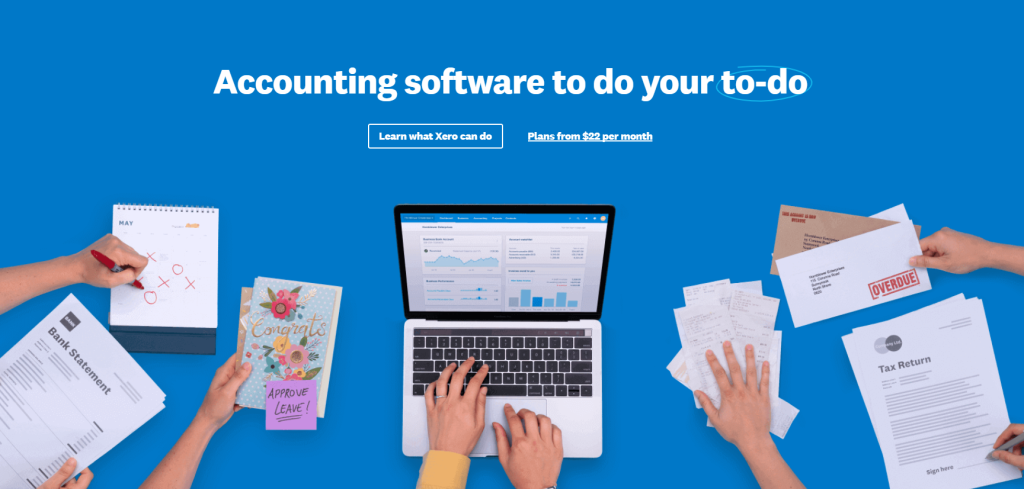 This is all-inclusive cloud accounting software with an uncomplicated and robust set of features. Xero brings together every difficult aspect of your business in one place, be it accounts, contacts, or invoices. It will allow you to take control all the time.
Xero is one of the best options for handling your account books in the most effortless yet accurate manner. Moreover, this cloud accounting software can easily sync with your bank accounts and help you get a full overview of your finances.
Xero also automates repetitive reporting and invoicing tasks to accelerate things further.
FreeAgent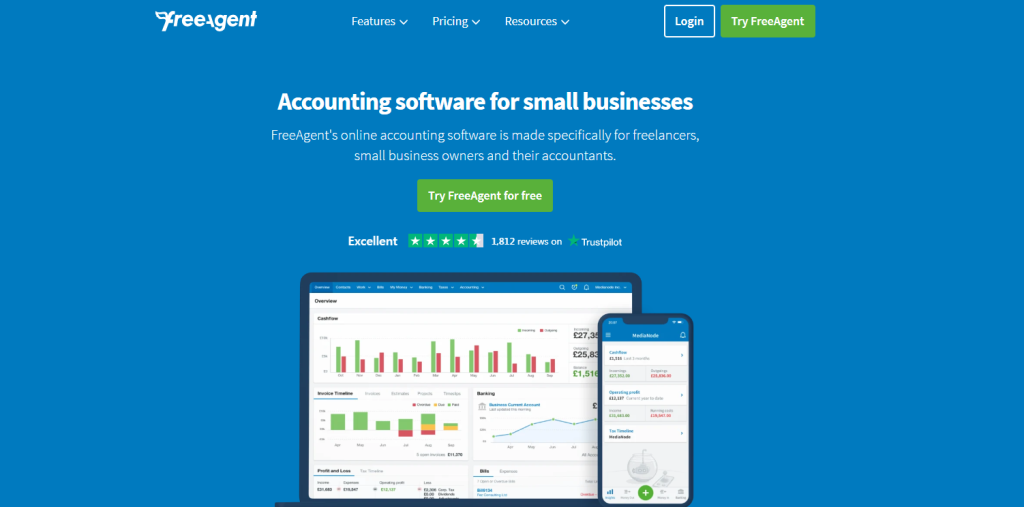 FreeAgent is a well-known cloud accounting software that can help you to centralize your complete accounting needs. Everything gets streamlined with FreeAgent, so your business can grow and prosper over time. This really means anything from expense management to invoices and sales tax.
With a vast user base of more than 100,000 customers, this accounting software makes for the most reliable system that is very simple to handle by even a first-time accounting software user. Moreover, it is easily connected to your bank account, so you can get automatic daily imports of all your transactions.
FreeAgent consists of a real-time view of your cash flow and takes the haste out of your money management and decisions. This famous cloud accounting software helps you to prepare for the tax season with its crystal clear books of accounts.
ZarMoney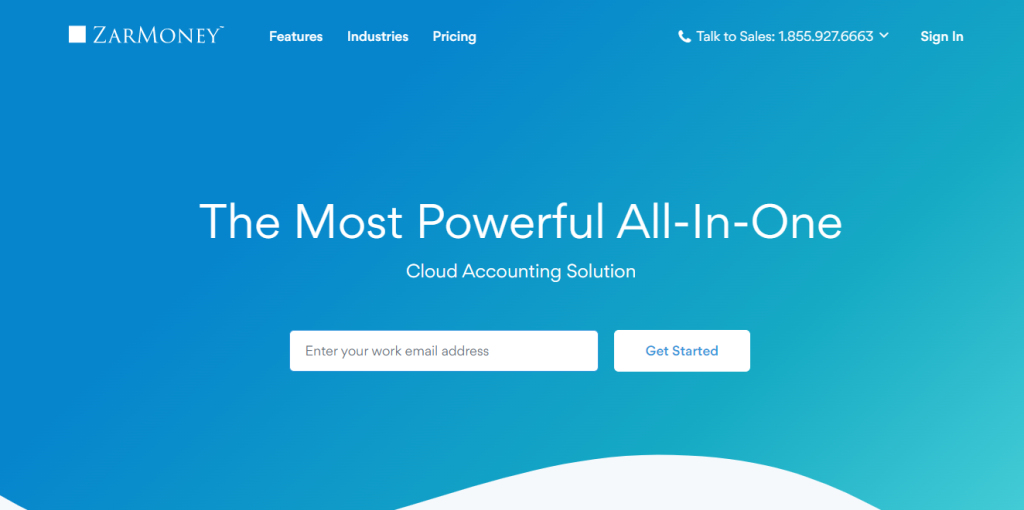 ZarMoney is one of the Best Cloud accounting software in 2022. It is a robust, extensive cloud accounting software that allows you to manage your books and bills. It also provides complete transparency in managing your entire global inventory. This accounting software comes with a set of invoicing templates that are sleek, subtle and look thoroughly professional.
Using this software, you can easily accept online payments and fully control your cash flow. Moreover, it contains the functions that make way for the automatic imports of your banking transactions and simplify everything to manage from a single platform. The bank reconciliation and automatic calculation of sales tax features of ZarMoney make it the best accounting partner.
Conclusion
We shared a list of the best cloud accounting software in 2022, and this software is great for handling all your accounting needs. They can connect your bank account, so you can get automatic imports of all your transactions daily.