Password managers are specialized programs used to store your passwords securely. And just like anything nowadays, there is a plethora of options to choose from. Since you will be entrusting all of your passwords to this program, you need to take added precautions in order to pick the best one out.
And while all of the password managers that we are going to feature are great, security needs to be your top priority, so if you feel that I am being a bit biased, I encourage you to do your own research and find what works best for you. Without further ado, and in no particular order, here are the best password manager tools in 2021.
1. Bitwarden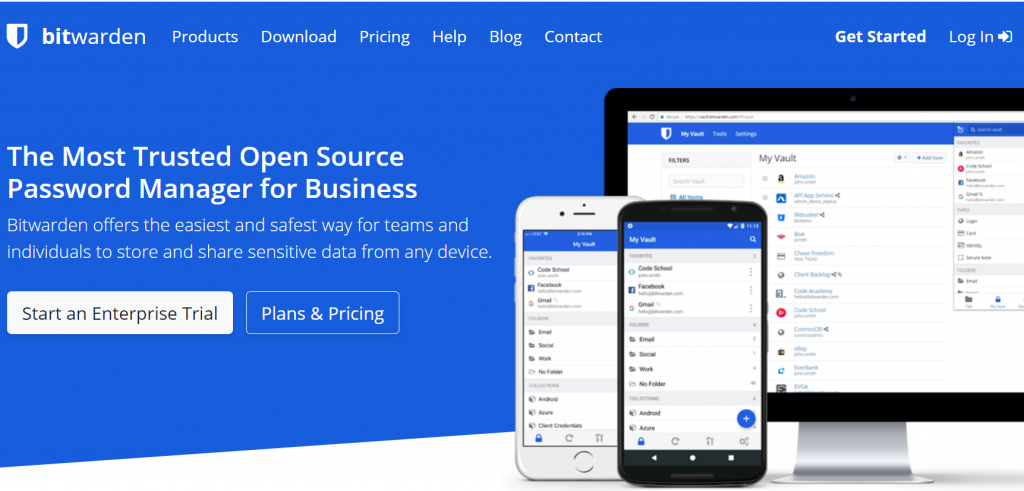 Starting off strong, we have Bitwarden, an open-source password management tool. This might sound counter-intuitive, as it did to me at first. A program whose source code is available for the public to see sounded like a disaster waiting to happen, as some savvy hacker could tinker with it and gain access to your passwords. Thankfully I was wrong, and this is why. Even if someone tinkers with the source code, it doesn't affect you in the slightest.
The malicious snippet of code gets added to the official Bitwarden version (and to the one running on your pc or phone). It first needs to be audited by programmers working for Bitwarden. And even in the case that hackers somehow manage to get access to Bitwarden's servers, they would find a bunch of encrypted data that they couldn't do anything with.
This is because Bitwarden uses AES-256 bit encryption. You might be wondering what that is, and without getting too technical, it's just a fancy method that jumbles up your data in a way that is impossible for anyone other than you to process. And that means that even the developers can't see your passwords.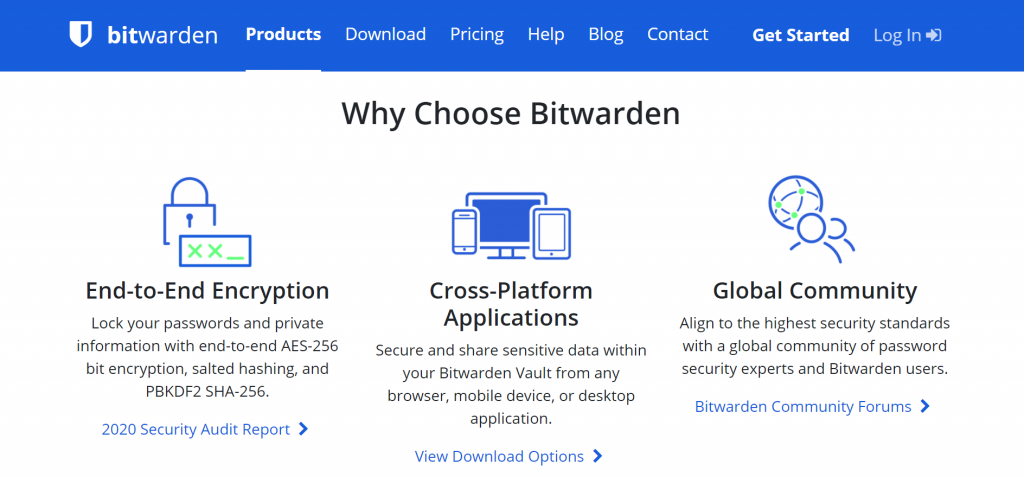 Since there is no way people get your data, the open-source part actually acts as an added security layer. Allowing the public to view and point out any possible flaws and security risks. Other than that, Bitwarden has a great-looking UI and a fast response time, both on pc and mobile, and offers enterprise-grade security and compliance.
To use it, you will need to create a profile on Bitwarden's website. Once you do that, Bitwarden will create a secure "vault" where you will be able to store your precious passwords. As we mentioned already, you can access your vault via browser or Bitwarden's app on pc or mobile.
And to make inputting complex data that much bearable, you can link certain passwords to websites or create credit card information that Bitwarden can automatically fill out. And the cherry on top, Bitwarden's core features are completely free, but they do offer premium options that you can check out by following this link.
2. LastPass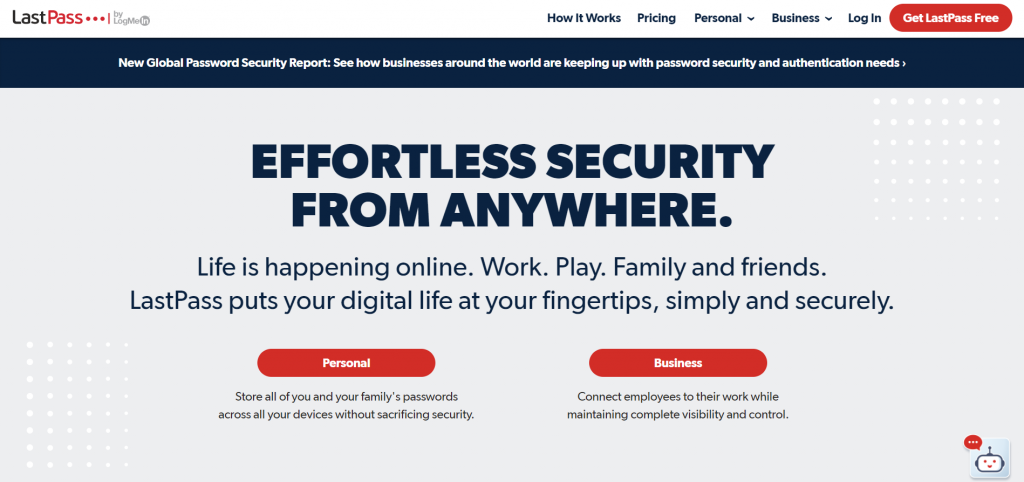 Marketed as the number one password manager and functioning as direct competition to Bitwarden, we have LastPass. With its strong emphasis on ease of use, LastPass doesn't fall behind. Its UI is a bit more organized and less customizable, a personal pet peeve but something that certain users might find appealing. And just like Bitwarden, LastPass uses AES-256 for local-only encryption, so once again, you don't have to worry about LastPass employees stealing your passwords.
A feature that LastPass boasts is multifactor authentication, which is always a big plus in my book. Still, you don't have to worry about having to type in passwords as LastPass offers an autofill option if you download their browser extension or mobile app.
Also, LastPass offers something that they call Dark Web monitoring, which is supposed to notify you if any of your profiles on other websites have been compromised in a security breach. This personally strikes me as nothing more than a gimmick, as it does little to mitigate any damage done. Still, it might prove useful in cases where companies do not notify you of security leaks.
All in all, a pretty great password manager that ticks all the boxes. And you will be getting all of this for the low price of free. Still, if you're running a business or looking for additional features, make sure to check out their website. There's no free option for the business plan so make sure to use a LastPass coupon at the checkout to save a few bucks.
3. 1Password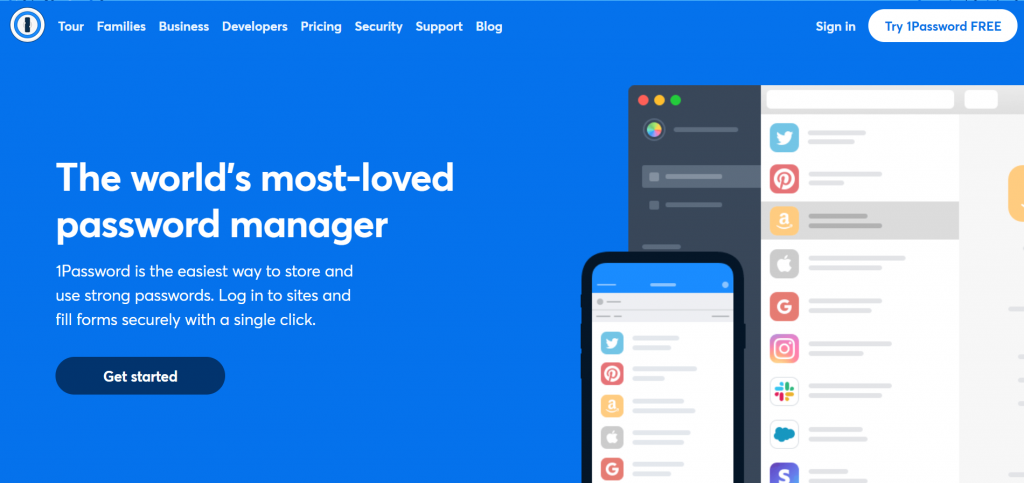 So just like the previously mentioned software, 1Password uses AES-256 encryption. All of your passwords are encrypted locally and are then securely sent to 1Passwords servers, where only you can access them. With possibly the slickest looking UI out of the three, 1Password offers a comfortable and fast user experience.
By installing a browser extension or using an app on your phone, you can enjoy having a secure password without having to worry about typing it in every time.
1Password comes with the added benefit of protecting you from keyloggers and browser-based attacks like shoulder-surfing. They also offer a feature called Watchtower, which is pretty much the same as LastPass's Dark Web monitoring but without the buzzwords.
The thing that differentiates 1Password from other managers is business and group-driven design and great customer support. It is still great for personal use, but you won't be able to utilize all of the 1Passwords potentials on a personal account.
Having said that, 1Password offers no free options, only a free trial. And while the subscription fees are not high, they can add up.
4. Dashlane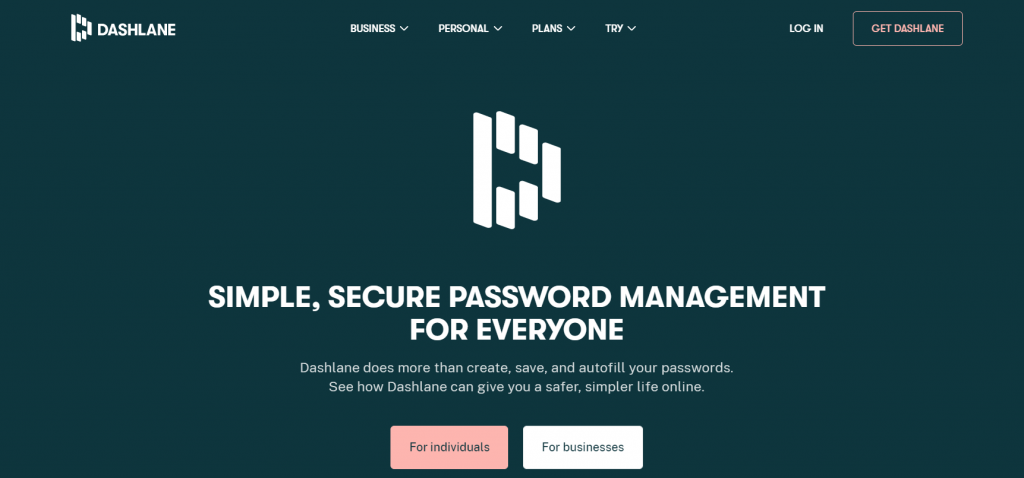 A heavily advertised but decent enough password manager. Dashlane offers all of the basic and advanced features that you would come to expect, like an auto-filler and user-sided encryption. And it offers a built-in VPN service. But the biggest problem is that it doesn't really stand out in any regard. Not only that, the pro, or as they call it, premium tier, is quite expensive when compared to its competition. Still, while I am not a big fan of it, if you opt for Dashlane, you won't be putting your security at risk.
5. Buttercup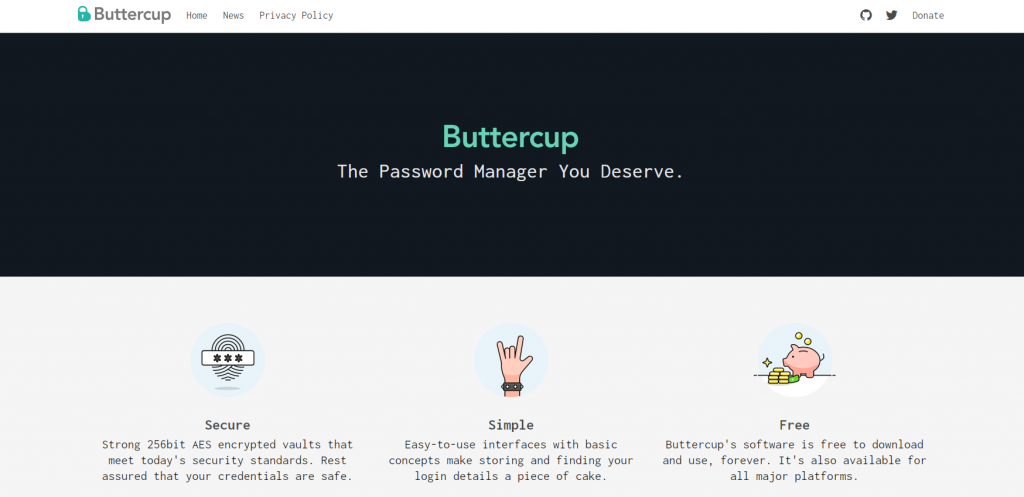 This one is for all of my Linux gals and guy. The cutely named Buttercup is a password manager designed for Linux. Equipped with all of the features that you need and apps for android and iOS. Buttercup is really simple, but that's its main appeal. Clean, easy to use, and 100% free with no plans. It's the perfect solution for anyone looking for a good alternative to the more popular software out there.
In conclusion
Password managers have become quite accessible and easy to use. Because of that, you are doing yourself a disservice by not downloading a password manager. And while there are many other options out there that I could have included, I have found these to be the most secure and reputable. The difference between them is quite small when it comes down to it, so I suggest you check out all of them before you make your choice.