It's often hard to keep focus on the task at hand and to produce positive results. Time can pass, and you can still feel like you did not achieve anything. The number of tasks is just increasing, but your desk and desktop are getting messier and messier.
It is crucial to find the right way of finishing things and enjoying the process at the same time. Your productivity should be high, and many tools can help you with that. Productivity applications were developed to help individuals, teams, and organizations to perform and organize their tasks faster and easier.
If used appropriately, productivity apps bring many benefits and positive results. They can save a lot of time channeling your energy to focus on the most important tasks, combining tasks and goals for you, notifying you and your colleagues about the things you should not miss.
With well-selected productivity apps, you can become more efficient with spare time for hobbies. These kinds of apps can be divided into many categories. We are suggesting some of the most used ones at the moment.
Todoist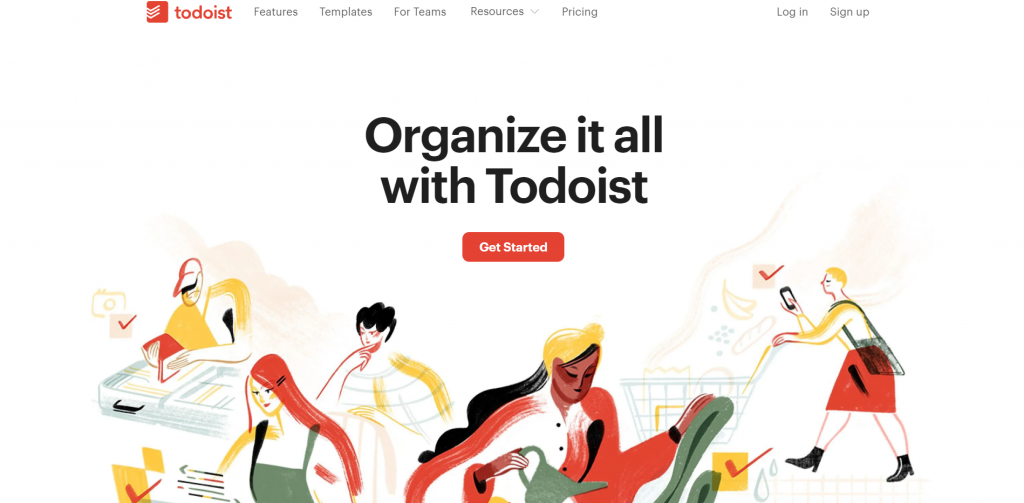 Todoist has been one of the most popular to-do apps for a long period of time. It is a simple and easy-to-use app with a smooth interface. It can be used with different platforms offering great collaboration with others. You can organize your private daily tasks or business-related tasks that you share with others.
It helps you with leading projects, sending reminders, filtering, and labeling jobs and co-workers. It has a free version, which can be upgraded based on the scope of your project.
Evernote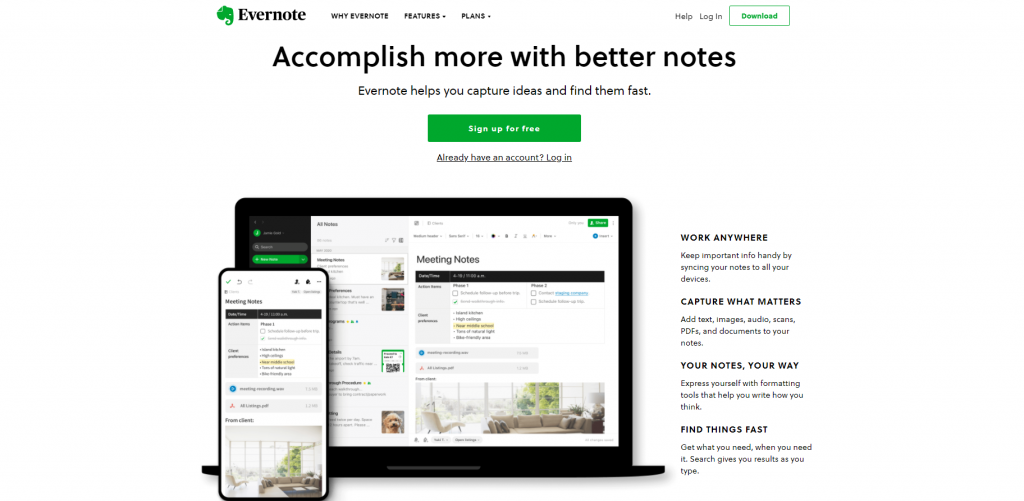 Evernote is a note-oriented app but offers much more than that. You can organize your notes in notebooks, sort them into different categories, and assign different files and documents to them.
Notes can also be connected to different tasks and reminders from the calendar, which forms a great unity of all your duties and obligations. Searching for something is very simple, and navigation will never be a problem. Synchronization is fast, and everything is automatically stored on the Evernote cloud.
Evernote is a more personal app, but it also offers great collaboration and easy note sharing. It has a free version with powerful features for private notes and the organization of tasks. Other plans offer more advanced features, larger cloud storage, and integration with other team-related platforms.
RescueTime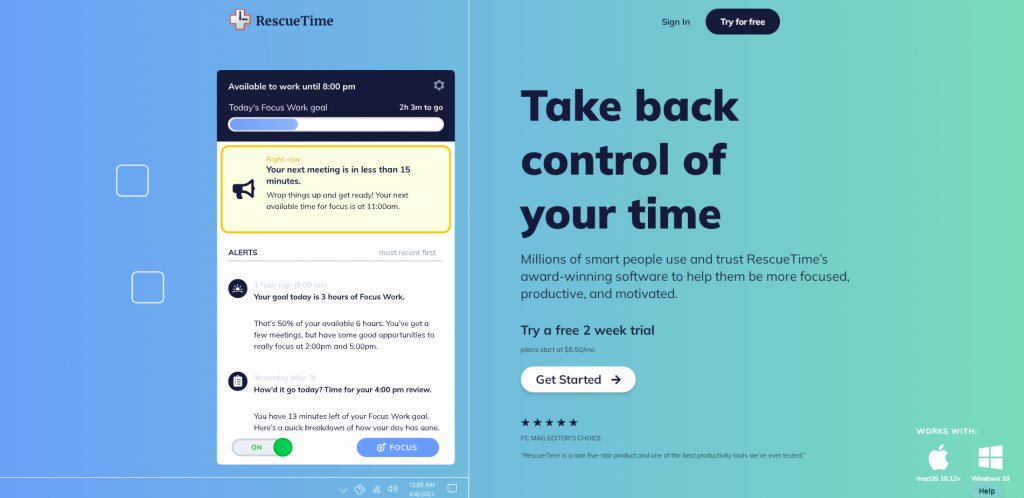 RescueTime is a time-tracking productivity app. Oftentimes, you don't know how much time you spend on nothing, being online but not doing anything job-related, or taking some needed rest. That is why this app is important. It manages your time, sending reminders about meetings, other tasks, and keeps track of your daily goals.
It also tracks your online time, categorizing your website visits and use of apps as a productive use or waste of time. It then sends daily and weekly reports with in-depth analyses that are helpful for rearranging habits and for better time appreciation. RescueTime has a free version with basic time-tracking. Other versions offer advanced and more detailed reports.
Slack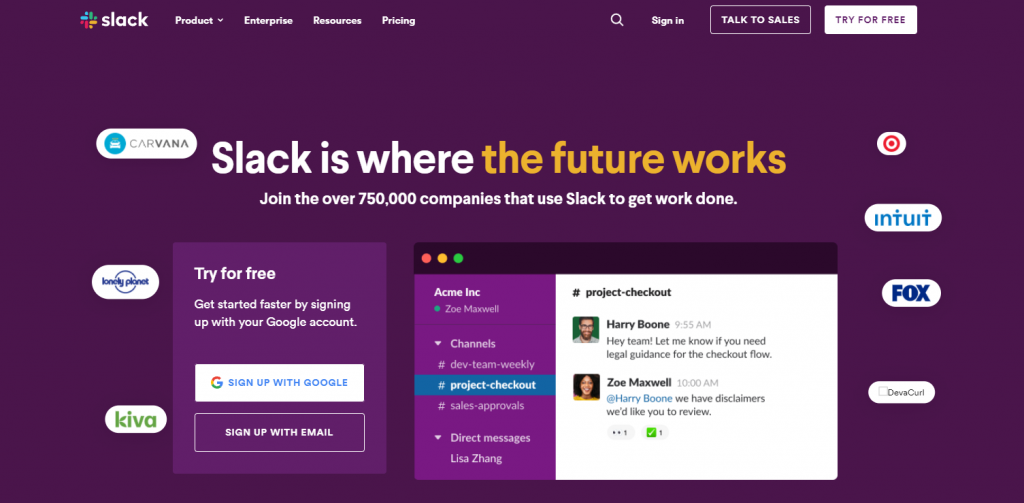 Slack is one of the best apps for the collaboration and productivity of a whole team. It is a messaging app offering different types of conversation and data sharing. Conversation can be divided into different channels based on projects or teams. Communication can be instant, postponed, audio or video.
In any type of conversation, team members can share files safely. But, Slack has a free, very limited version. Pro and Business versions offer more storage and more professional features developed for bigger teams and larger projects. Slack has an integration with many other management apps.
Habitica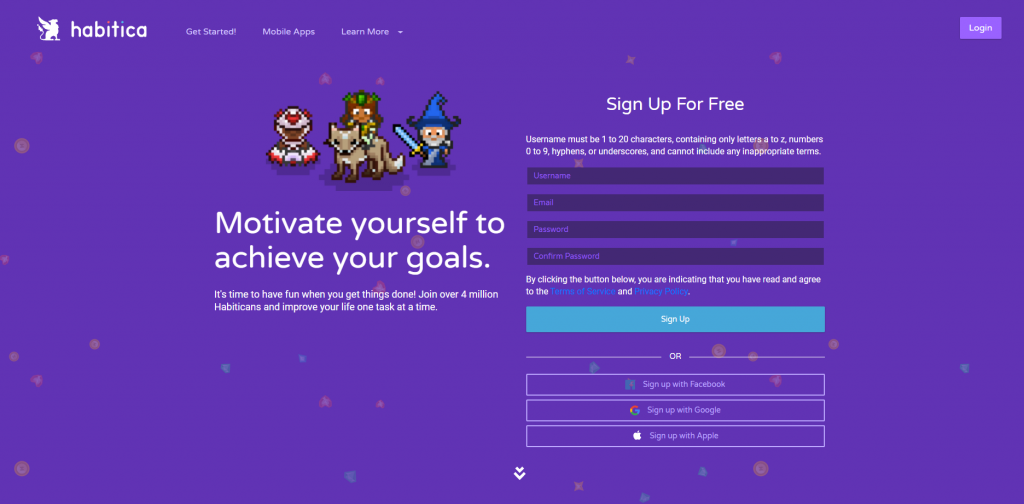 Habitica is a special productivity app that helps develop habits and achieve your goals. Developed as a game, Habitica gives you points for every finished task. Collected points bring you to higher levels, and you can even compete with your friends.
It pushes you and transforms your regular tasks into fun game levels and final achieved goals. It is a simple and fun personal app, free and even open source. Everyone can suggest a new feature or improve currently available.
Conclusion
Being a student, freelancer, or team member, you can be stuck, pressed for time, and lack productivity. But this is not a helpless situation; you just need to find the right tool to move you. These productivity apps should help you manage your time and energy in the right way.
They should also help you develop the right habits and to value your time more. Choose the best, combine them and let them lead you toward your goals.