An author box can be one more way to promote your business on a WordPress page. And it really is simple, a box at the beginning or end of an article filled with data of your choosing. It can contain information such as your name, biographical information, your brand, e-mail, social media links, and so on.
Author boxes generally allow visitors a better understanding of the creator and their business. And adding social links to them helps to connect quicker. They're also a great way to give credit when hiring a guest author or to credit multiple authors on a bigger project.
However, adding all of these is not something you can do by default, so let us present you with the best plugins for the job.
1. Simple Author Box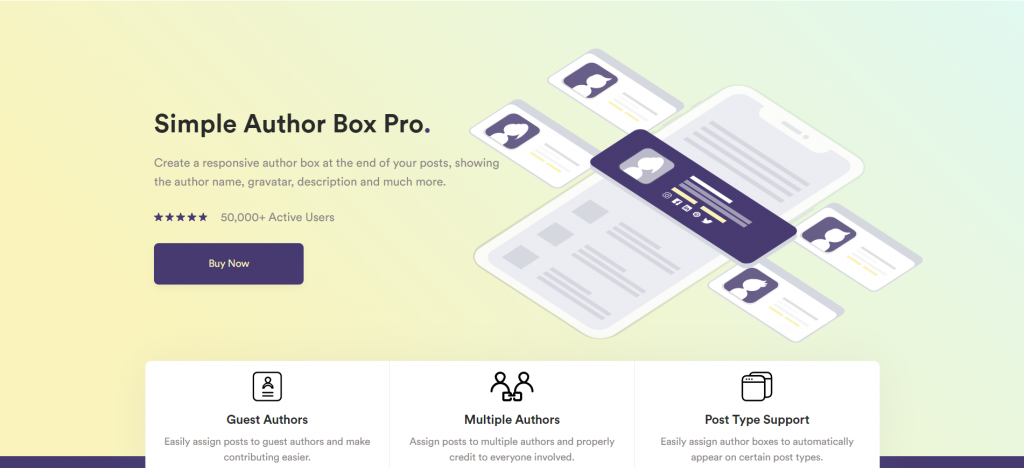 Simple Author Box is a plugin made by the WebFactory Ltd team to make your author box more appealing and easily accessible to customers. Customers or visitors on your page will surely remember your bio based on the information you have given them discreetly with the author box. With Simple Author Box, you can display the author's name, gravatar, description, and social media profiles.
You can coordinate it with your theme by customizing it to match your blog's style. It will only take you a minute to download, but it will serve its purpose for a long time. This plugin is simple and easy to use. Firstly you have to install it. Once you do that, click on the Activate button and go to the Settings page. There you will see options such as Settings, Appearance, Colors, Typography, and Misc.
Appearance allows you to set margins, to choose the gravatar image style and social icons type. Color lets you choose the color of the author's name, border color, and background color of the social icon bar. Typography lets you pick font, size, and style of used letters in the author box.
Simple Author Box offers a nice set of features: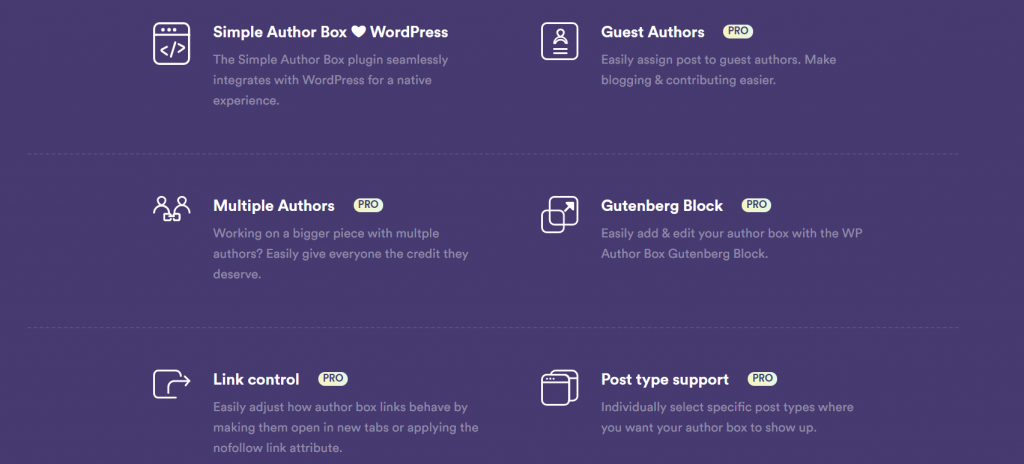 Allows you to display a name, website, description, avatar, and social icons
You can match it with your current theme on the website with style, color, text options
It looks charming on all devices
Works great with guest posts and also with guest authors
Adds an author box at the end of the post automatically
There's also an option to add the author box manually
This plugin has RTL and AMP support
Simple Author Box has a PRO version that offers more widgets at your disposal, color schemes, post type support, link control, multiple authors, Gutenberg block, guest authors, and support for every social network. If all the above didn't convince you to install this plugin, maybe the fact that there are more than 50.000 active installations will.
2. Starbox
Starbox lets you make an author bio box with ease and customize it to your liking.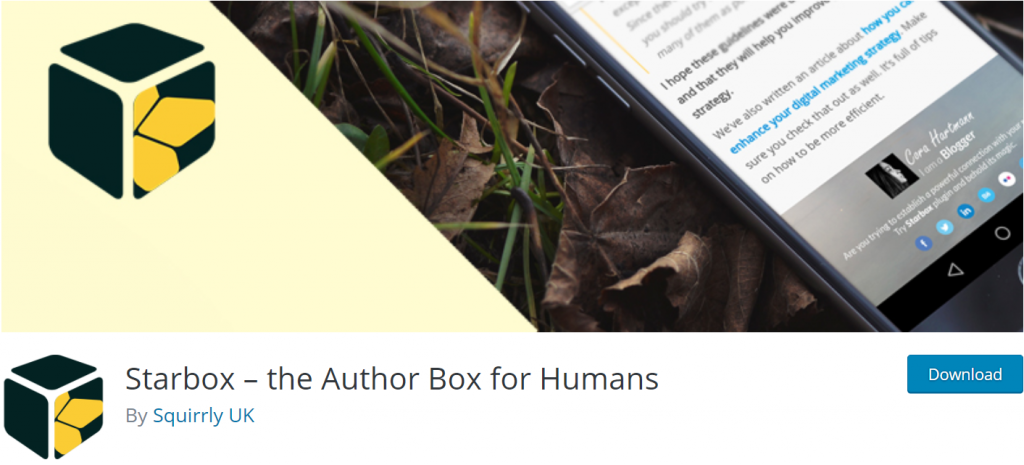 The main features are:
It can be modified for every author
Easy access to social media with links
The plugin offers many ready-made themes
Uploading your own image
It works great with Woo-Commerce and eCommerce plugins
You can remove other author boxes with a click of a button
Availability is adjustable
You can set up a section featuring the most recent posts of a single author
3. WordPress Author Plugin Widget
With the WordPress Author plugin widget, you can display author information in a sidebar widget on your page.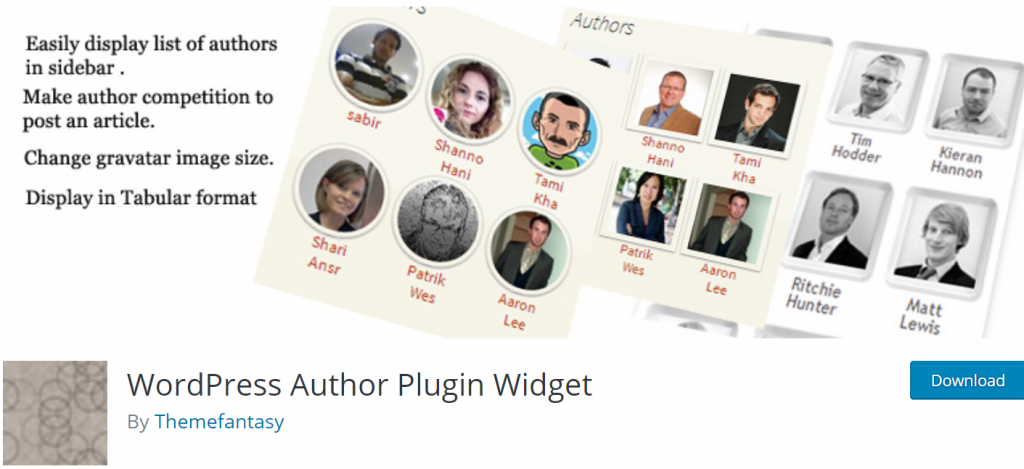 WordPress Author Plugin Widget features are:
Display popular authors to attract new visitors
Allows you to showcase a list of authors on your page
Display authors in ranking order
Works great with all browsers
Add your own profile picture and social media icons
Ability to add effects on an uploaded profile picture
Supports simple and easy shortcodes
4. Molongui Author Box, Guest Author & Co-Author
Molongui Author Box, Guest Author & Co-Author is compiled out of three components the author box, co-authors, and guest authors. It is made with the intention of making it more user-friendly.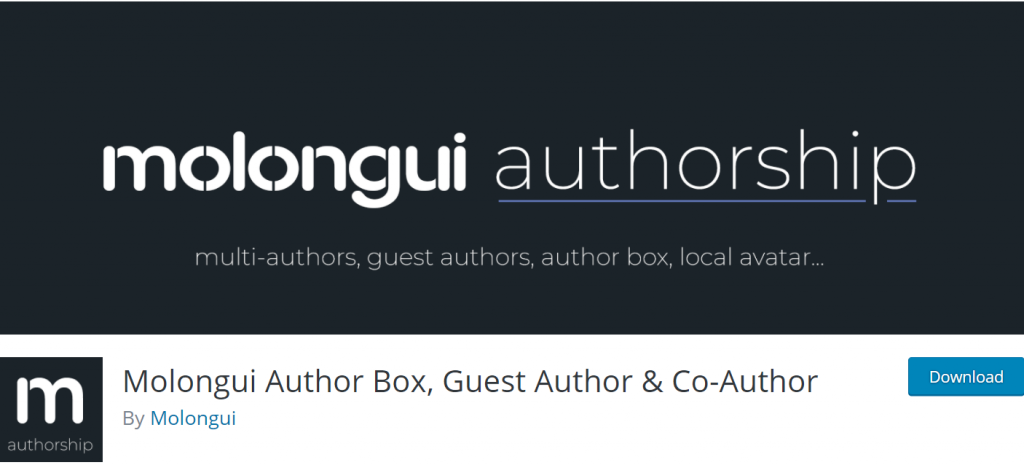 Its main features are:
It allows for a great deal of customization
It supports 90+ Social icons
Allows you to display multiple authors
You can upload custom images
Displaying related posts to visitors
Customizable headline
5. Ultimate Author Box Lite
Ultimate Author Box Lite is a plugin that allows you to add more information to your author box.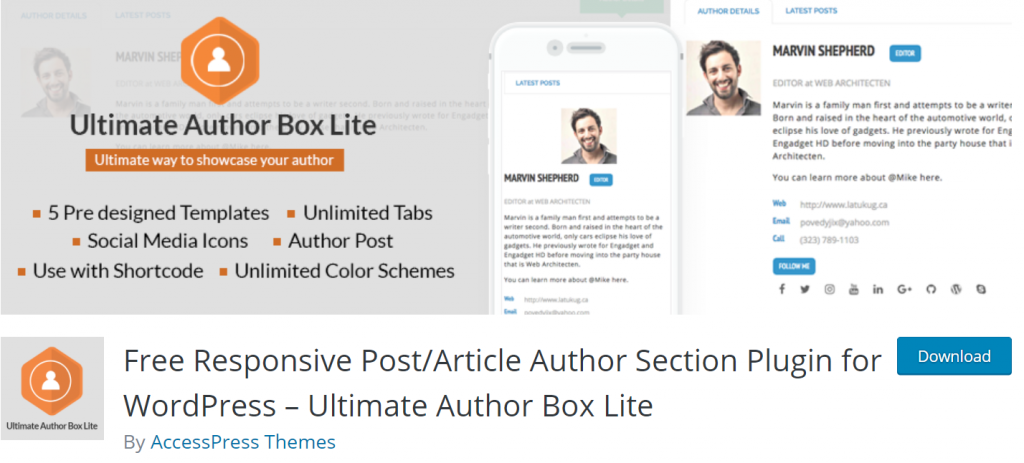 Some of its free features are:
10 social icons available
It is easy to use
Enable for some and disable for other users
Add a personalized message for an author with no bio
Choose to show or hide the author box
Add as many tabs as you wish to the author box
Built-in tab
Showcase images from social media
Range of color schemes for your templates
6. ProfileGrid MemberShips
ProfileGrid Memberships is a profile builder that offers you to create user profiles, communities, groups, paid memberships, enable notifications, and much more.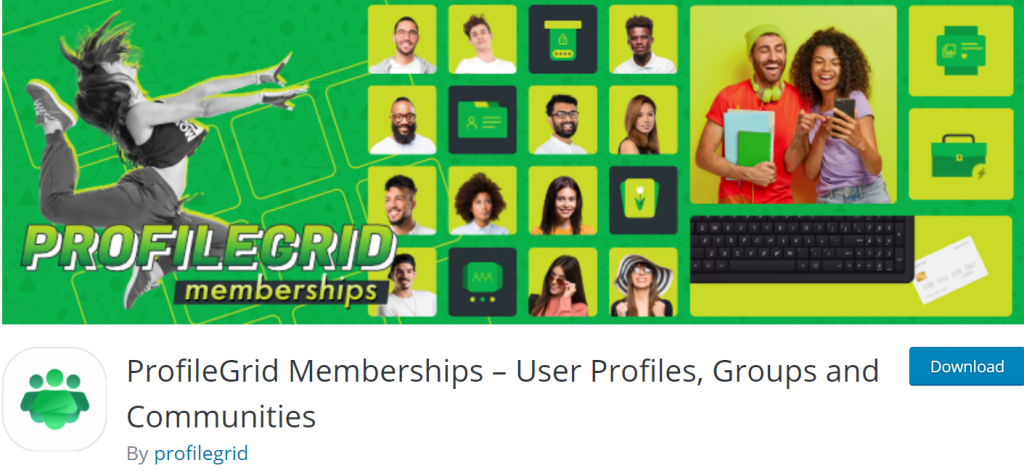 ProfileGrid features are:
Privacy for certain members
Different types of user profiles
Allows you to add fields to each group
Easy to register/sign up
It offers you a limit on how many members you'd like to have
You can choose to have open or closed groups
It allows you to require membership approval from the admin
Multiple filters for user profiles
ProfileGrid is created by the profilegrid team, and it has 7,000+ active installations.
7. About Author
With About Author, you can use various shortcodes and showcase them in multiple combinations, as well as choose where you want your author box to appear.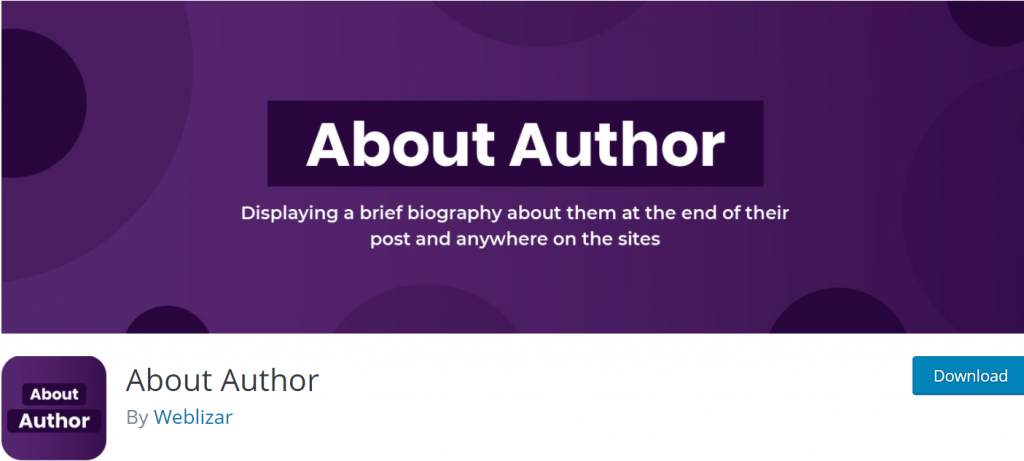 Features:
Everything you need to complete your author profile
Section for biography info
Section for the authors' name
Available section for author description
Put a link to any desirable website
There 2 available templates
About Author also has a PRO version, these are its features:
Choose any of the 10 available templates
Accessibility to social media through links
Easy shortcodes
Designs are adjustable to your current theme
Friendly customer support
Various widgets
It's a plugin made by Weblizar and has 1000+ active installations.
Conclusion
Adding an author box will allow visitors easier access to detailed information about you, your company, or any other data of your choosing. And Simple Author Box will not fail you in that process. With their support team, no question will go unanswered. Every obstacle you find yourself facing while creating an author box will be resolved. It's easy to pick when you have great plugins to choose from.