So you saw a very cool recipe on Facebook or a very funny video, and you're wondering if you can save it on your own computer? Well, this short article will show you a step-by-step guide on how to download videos from Facebook onto your computer and other well-known video-sharing sites.
This method becomes especially useful when you find a video you really like (like the one that can show how to make a banner) on a website that doesn't have an easy or direct way to download videos. Especially when it comes to Facebook, which doesn't even have the option to view posts offline. Now, you might be wondering, but why would you need to save a video from Facebook when I can just bookmark, like, or even share it?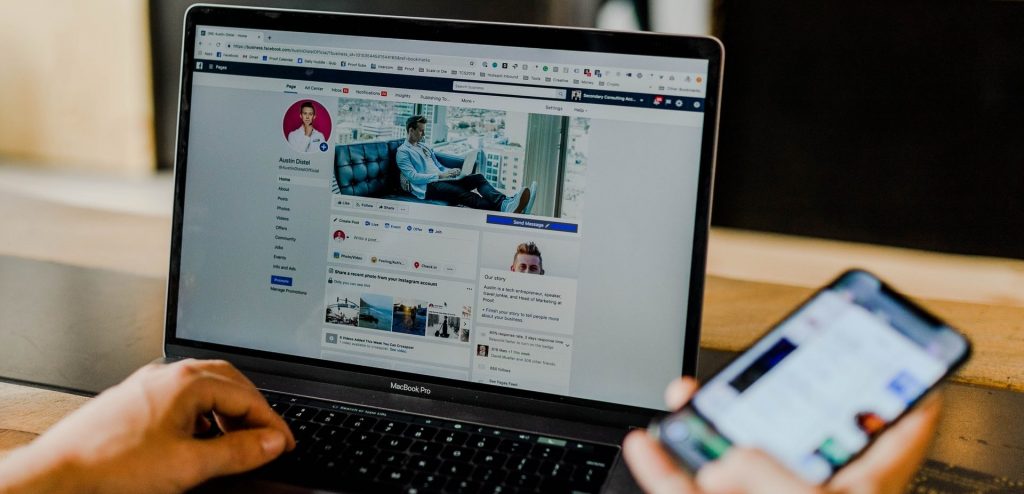 If you want your video to be completely safe, it would be prudent to save it by downloading it because you are still relying on the original poster to keep it up if you don't. Since the original poster can still delete, you just might wake up one day with your bookmarks bar empty.
As Facebook has had quite a notorious record of tracking their users' interests through likes and bookmarks, if you want to keep your privacy while still saving videos for later use, downloading videos might be the best way to do so. In these five quick steps, you'll be able to download any video from Facebook, or any other platform for that matter, onto your computer easily.
How to Save a Video From Facebook?
Step 1
First of all, visit the following link https://savethevideo.net/. This will be a crucial tool in downloading the videos. Once the site loads, you'll be greeted with a text box where you'll paste the download link of the videos you want to save.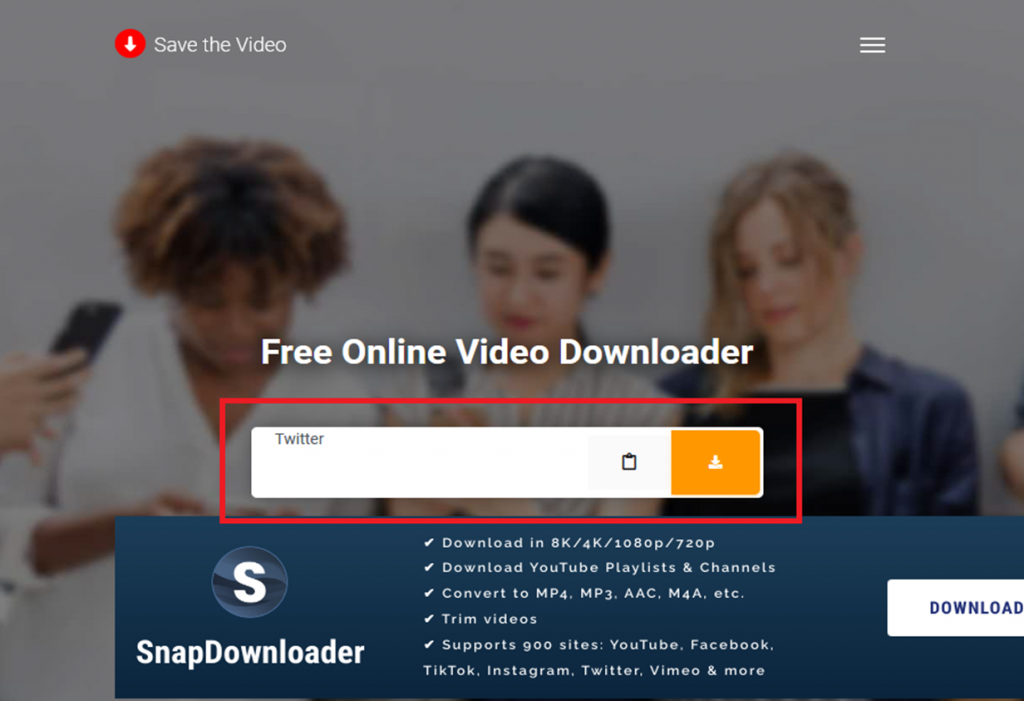 And while other sites of similar nature tend to be full of spammy ads, Save the Video is actually ad-free, and it's as straightforward as possible. Plus, you don't have to download anything, aside from the video in question.
Step 2
This is definitely the easiest step in the whole tutorial. Just find the video on Facebook that you want to share. It can be any length, and video quality, posted by anyone. You have complete freedom here. I found a cute cat video and wanted to show it off, so that's what we'll be using for the purposes of this tutorial.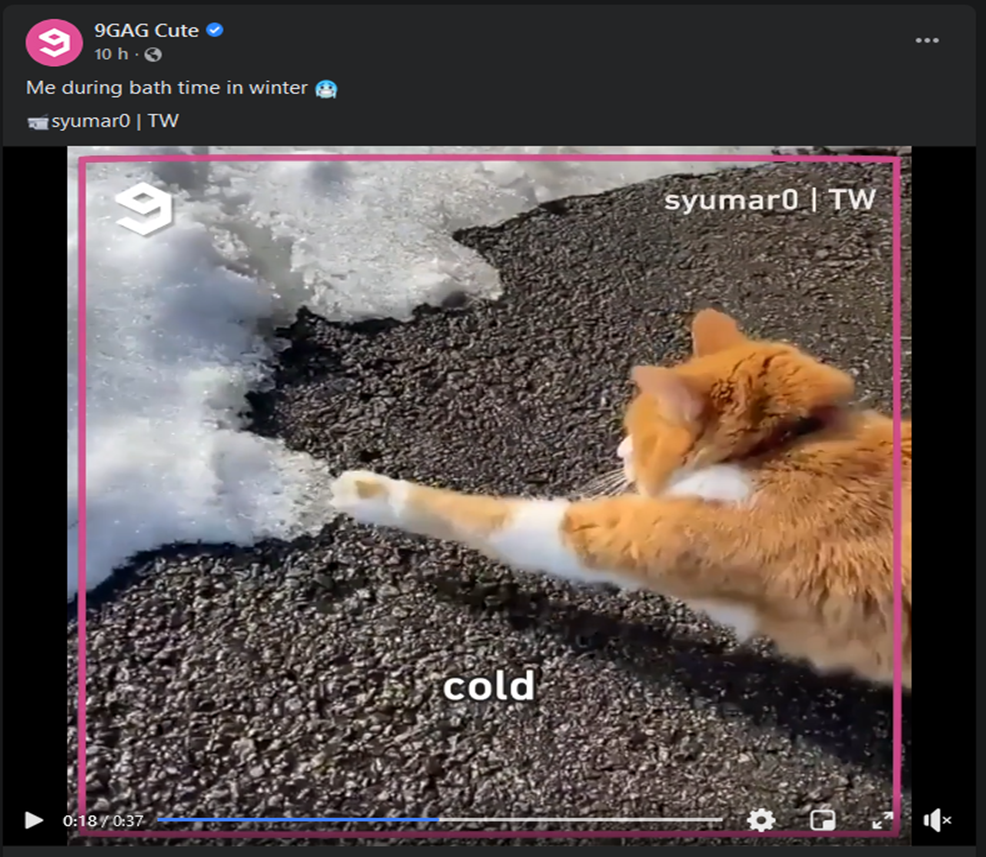 If you want to download a video from other social media platforms such as TikTok, Instagram, Twitter, and even Youtube, you can easily do so with Save the Video.
Step 3
Once you have the video picked out, what you want to do is click on the Share button, and int you'll find the Copy link button. This should provide you with your desired link that you will use in the empty text box on the Save the Video site.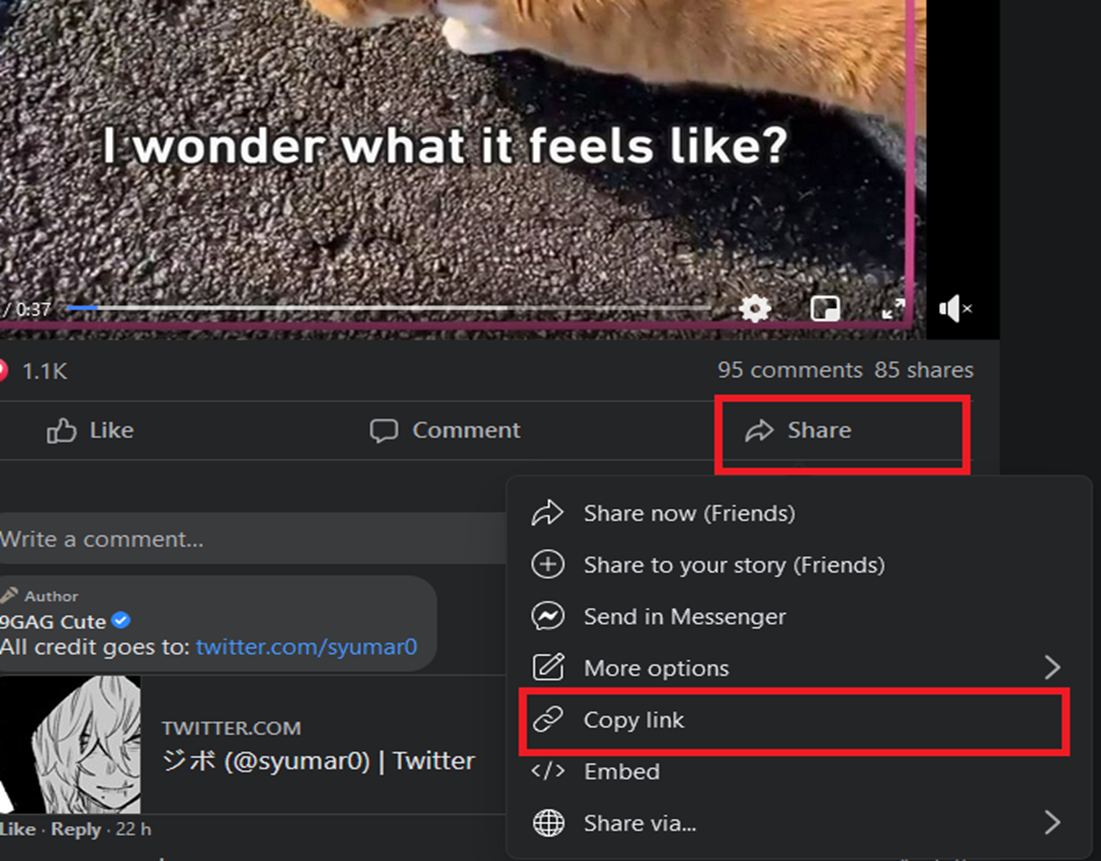 As for other platforms, the principle is the same. Find the Share button on your desired video, copy the video link, and paste it into the empty text box.
Step 4
Paste your link into the text box that was mentioned in Step 1. Make sure you don't delete any part of the link, or it won't work anymore, and you won't be able to download your video from Facebook. Also, it's important to keep in mind that longer videos may take a while to load into the servers, so don't refresh the page too early since it could cancel out the formatting process that's happening behind the scenes.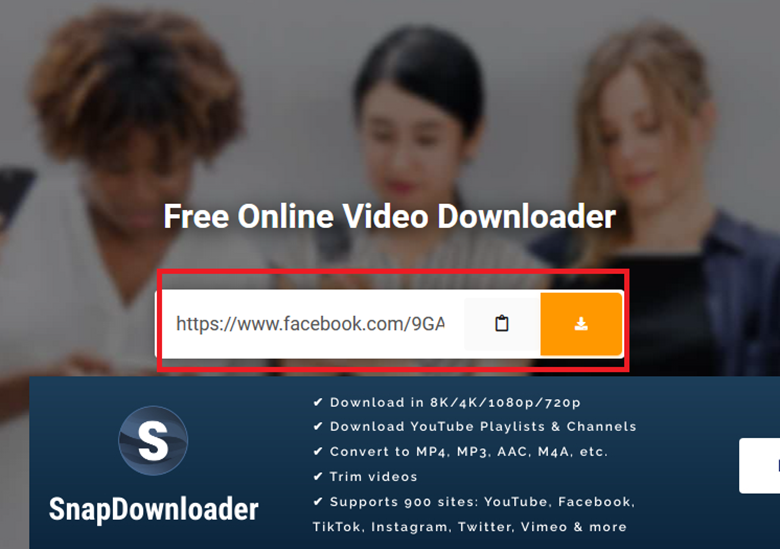 Step 5
After the video from the link is uploaded to their servers, all you have to do is pick your desired format, the best being an mp4 file if you want both audio and video.  When that's finished, the video will automatically open in the browser, where you just right-click and save it as your desired format.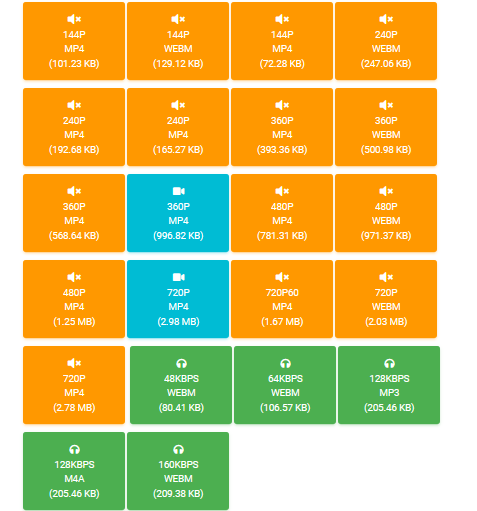 If you don't want to save videos from Facebook but rather from a different platform, Save the Video also supports over 20 different sites listed below. Some of the most prominent ones being: Youtube, TikTok, Twitch, Instagram, and even Reddit. So from the funniest videos to the coolest cooking streams, you can download them all.
And you won't need to worry about the data limit, as you can download any video no matter how long it is.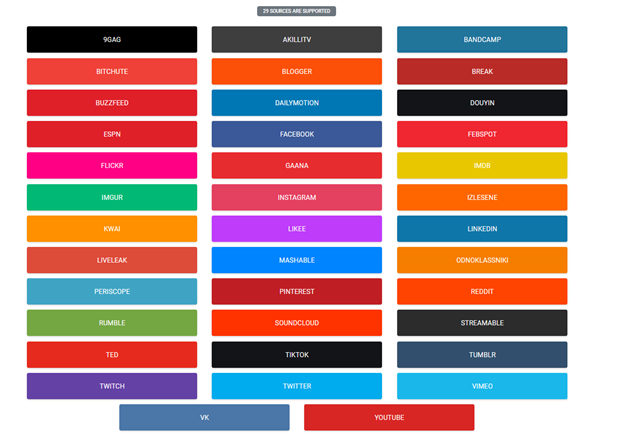 TL;DR
You can use Save the Video to save videos from Facebook onto your computer by copying the share links into its input box. After it processes your desired video, you just have to choose a format and click on save the video. It works on a large assortment of platforms and doesn't have a limit on how long your video can be.
It supports plenty of formats, too, so you can download full videos with audio, or just short and silent reaction videos,  and have them stored for later offline use.
Is This Your Best Choice?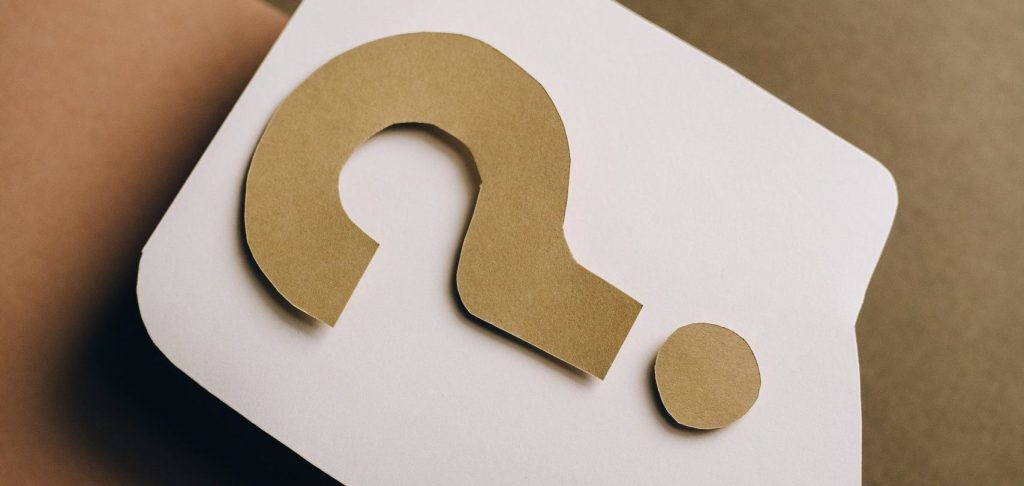 As you can see, downloading a video from Facebook to your computer is super easy and if you have something that you want to keep safe and secure on your own hard drives, make sure to use Save the Video as it is a quick and hassle-free way of doing it. And since it works on other video-sharing platforms, too, it might be useful to keep the page bookmarked if you wish to frequently download videos.
And while there are other ways to download videos, they tend to come with a tonne of advertisements, or you'll be stuck looking through a complicated console to find your URL. As a lot of people nowadays keep their personal videos on Facebook, sort of like an online family album, this site might come in handy if they lost their original video and want to recover it back via Facebook. And since the rise of Facebook Live, perhaps you wanted to save the exhilarating debate you saw the other day.
As far as formats go, you have the options to save both audio and video in mp4 format, as well as saving them separately, audio-only in WebM formats and video-only in both mp4 and WebM format. So you'll always have flexibility in what you want to download. It is important to note that Save the Video also works on your smartphone browsers too, so you'll be able to save videos even on-the-go.