Streaming became pretty popular in the past decade. People love seeing others doing things live in real-time. It's interesting, it is like the popular reality show big brother, but you can choose who you want to watch.
Today, there are streamers for every content that you desire, from food, gaming, regular day-to-day things, and so on. People usually do these things but with a twist or a comedic side added to it because just plainly playing games is dull to watch. Redis GUI is a popular open-source in-memory data store that can be used to store and manage video streaming data. It is a good choice for online video players because it can store data in memory and access it very quickly.
There are tons of platforms and software where you can stream your content. Some are great, some not so great. So let us show you the top 8 live video streaming software.
1. OneStream.live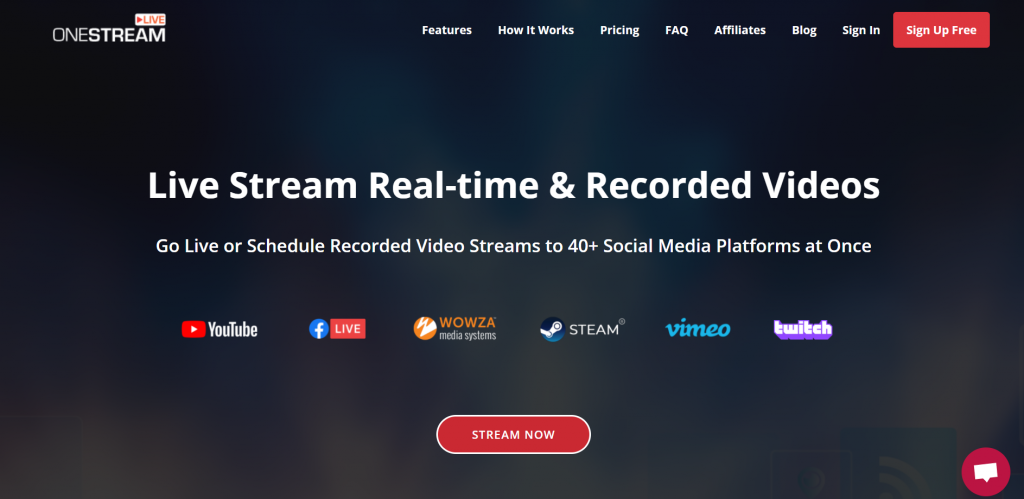 The first tool on our list is OneStream.live. It is software that lets you stream pre-recorded videos or live videos and publish them to more than 40 social platforms.
The ones that you pre-record, you can schedule them to go live whenever you want. You can schedule them up to 2 months in advance. So if you have some extra time and want to go on a vacation but keep your visitors entertained, this is a great option.
When live streaming, you can pair this software with any other streaming tool and multitask like a pro streamer from the beginning. If you have a website, you will be able to embed your live streams to reach more people in no time so that if they are on your site while you are streaming on this platform, they can quickly join you on the ride.
And if you want to be fully inclusive, you can add captions to your pre-recorded video using SRT files.
2. Viloud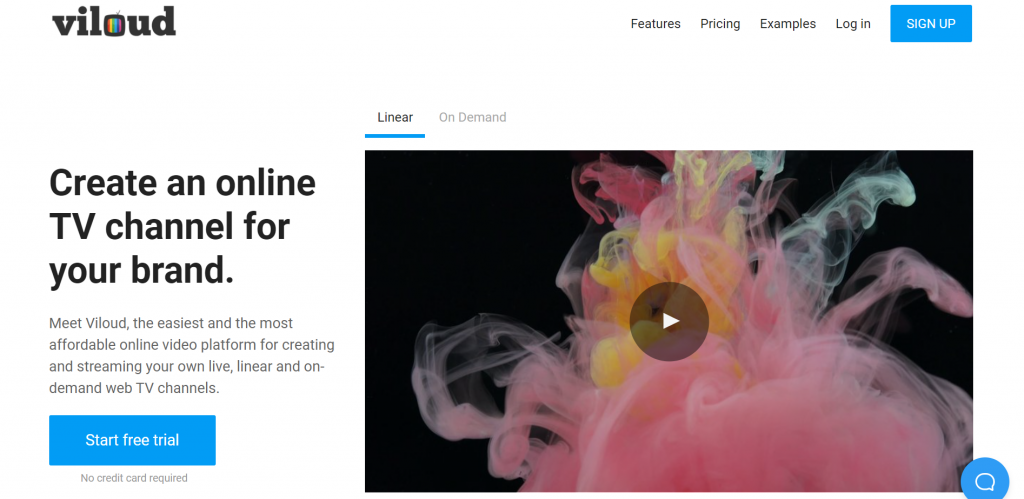 Viloud is our second pick on this list. With this one, you can live stream, monetize video content, or create an online TV channel in no time.  The online TV channel is great for any brand that wants to join the streaming era, and you can build it in minutes with no coding needed whatsoever.
It has a scheduler grid that allows you to choose what times, daily or weekly basis, you want your pre-recorded videos to go live. Then, all you have to do is drop your videos in that grid.
Every one of your viewers will see the same video simultaneously, just like on a regular tv schedule. And if you want to have it on your website, you can, with a customized embeddable player that will fit right into your site.
You can also bring your content to a broader audience by streaming your videos through a customized website with the domain that you made with this software. Viloud also provides you with an M3U8 link that allows your viewers to stream your videos on a mobile app, Apple TV or Roku, or any third-party player.
3. Wirecast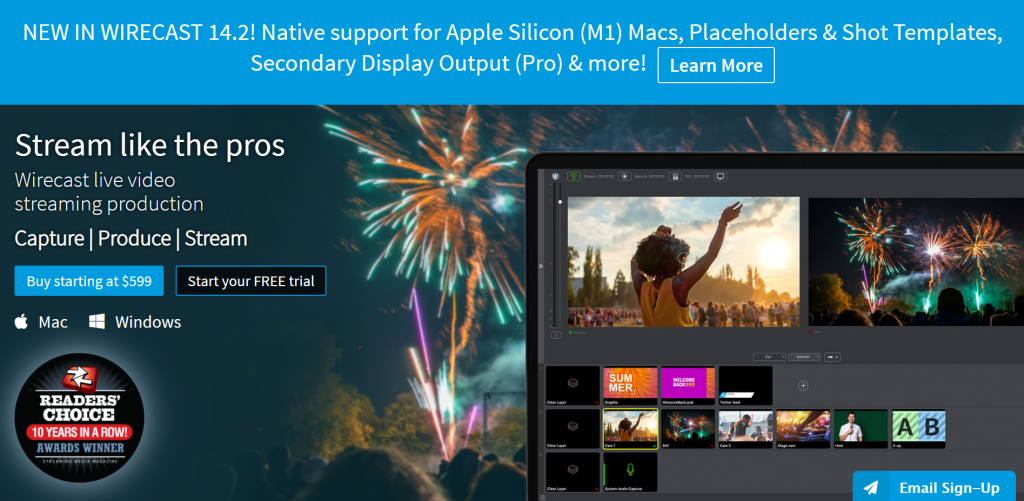 The third spot goes to Wirecast. With this one, you can share your live videos no matter how good or bad your production is or from where you are streaming, whether it be from the office, home, or a sold-out festival.
The only thing that you need to do is plug in your microphone and cameras, or videos and graphics, and Wirecast will be your home. It will automatically do all the encoding to release your stream live from anywhere.
Wirecast's professional production features, together with an intuitive and flexible UI, allows you to broadcast your videos the way you like them and want them.  You can live stream any event that you want from sports, workshops, television, radios, everything.
4. Streamlabs OBS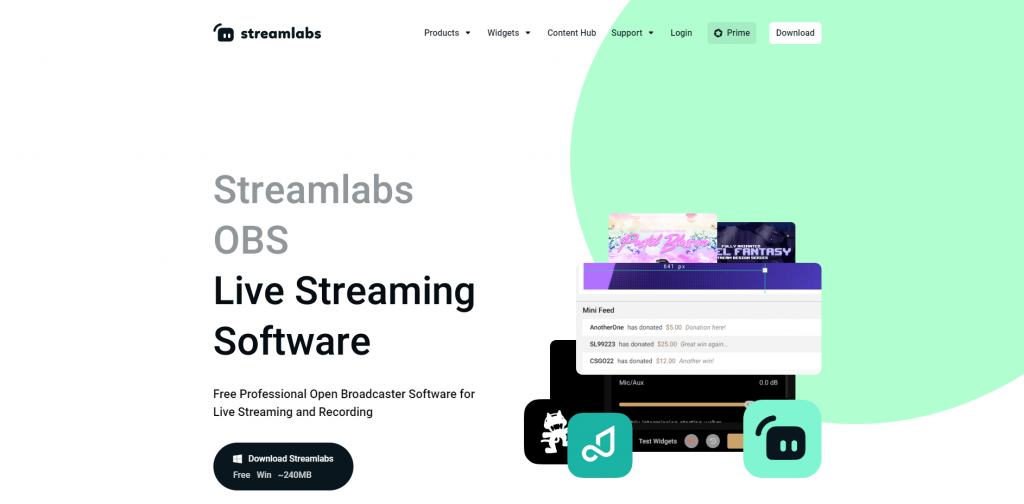 Streamlabs OBS is our 4th pick on this list. This is a cloud-based streaming platform that will enable you to stream your videos on Twitch, Facebook, and Youtube.  It has a layout editor that lets you personalize your live streaming like a pro. You can drag and drop elements and create a unique interface for you.
It also comes with hundreds of templates, stream overlays, and gadgets that allow you to customize your stream to the fullest. Plus, it has options of Be right Back and Starting Soon screens that you can use to let your audience know what is happening. This is a great way to keep viewers engaged during breaks.
5. XSplit Broadcaster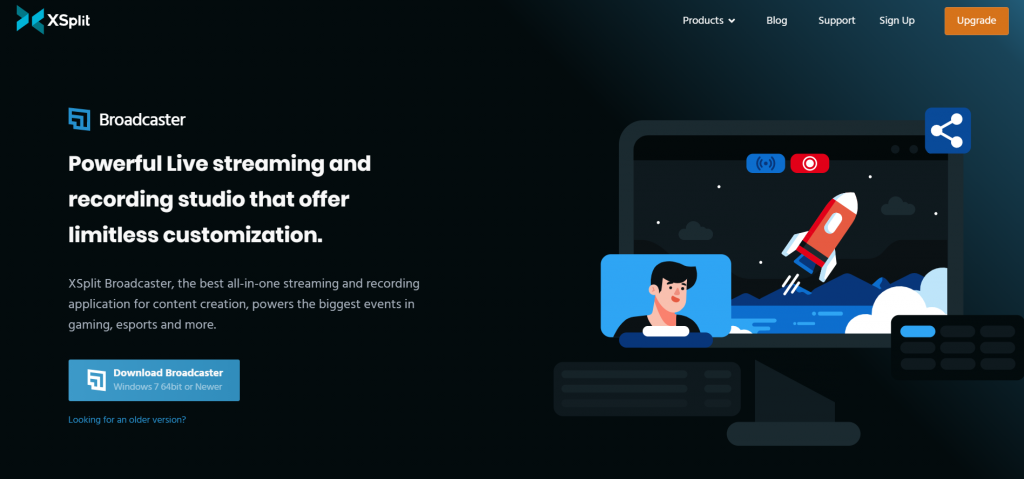 The following software on our list is XSplit Broadcaster. It is a mighty recording studio as well as a live streaming software. This one offers limitless customization options. So, your live stream can be both unique and professional.
It has a very compelling user interface. You can resize, drag, drop videos, images, web pages, and GIFs in no time. Plus, you can add Skype, Zoom, Teams, or Discord calls with one click only! They have their native plugins that you can use to stream to any top broadcasting platform or use custom RTMP to do so.
6. OBS Studio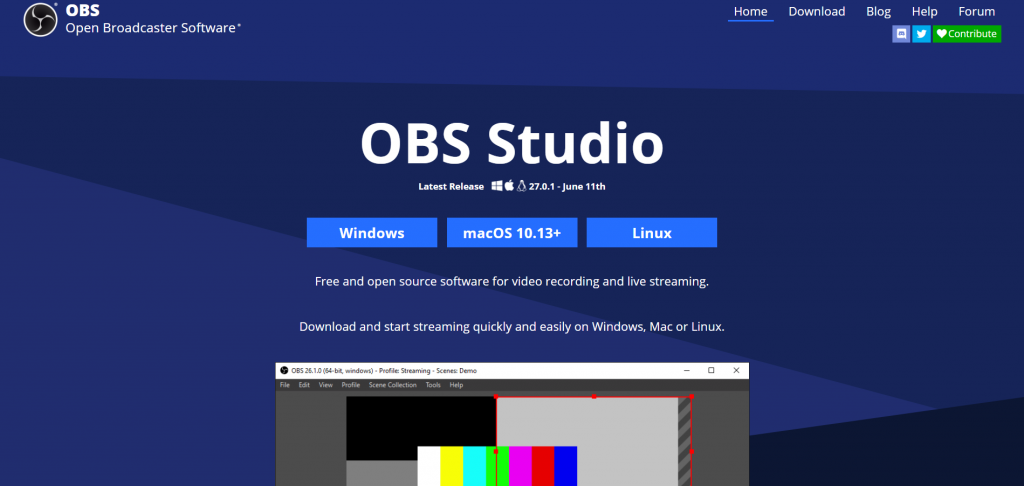 OBS Studio is the next tool on our list. It is probably the best free option out there, perfect for streamers with no budget or a small one. This one gives you high performance in real-time for video as well as audio. Moreover, you can mix it up and create scenes from different sources like images, window capture, webcaps, browser windows, etc.
You can also have an unlimited number of scenes that change effortlessly between them with a custom transition that you choose. Plus, it supports every larger streaming platform. So, even though you might not have a gigantic budget, you won't be missing out.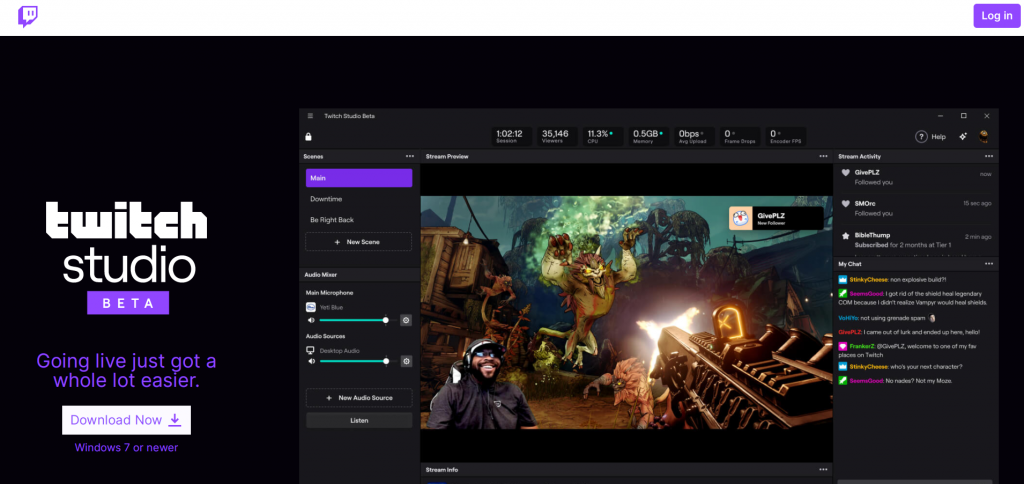 The seventh tool is a little bit more familiar, one by the name of Twitch. This is a free streaming software that allows you to stream to their platform directly. It was developed for the sole purpose of streaming games that are already on their platform.
It is an excellent option since it is free, and it offers a step-by-step onboarding tutorial, as well as recommended settings that will make your streams look effortless. Plus, you can personalize it however you want.
8. VidBlasterX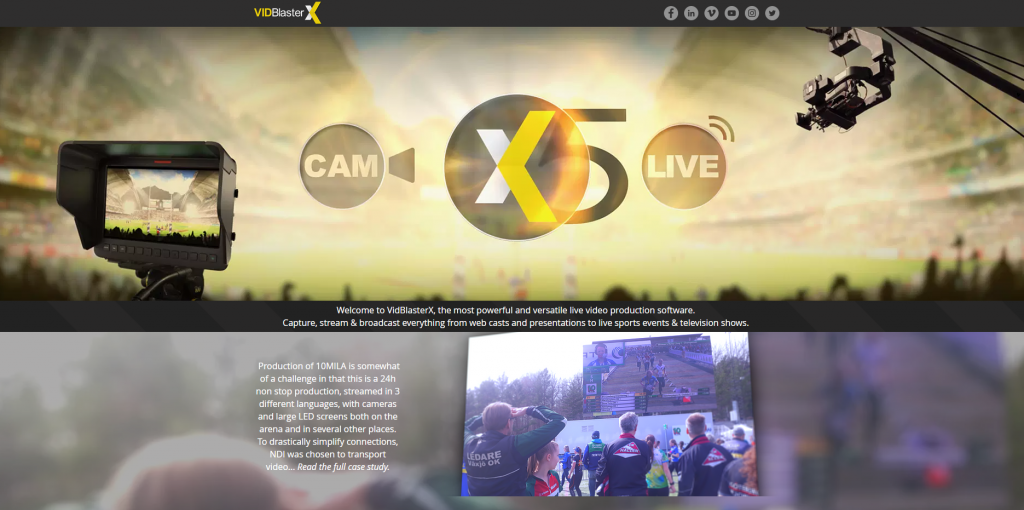 And the last tool on our list is VidBlasterX. This one is a software encoder as well as a live switcher. It gives you the freedom of mixing audio and video from different sources, graphics, images, transitions, adjustments, and more.
Besides, it also has overlay graphics, scoreboards, video effects(green and blue screen), and a unique user interface. Plus, you get an audio mixer with the options of input gain, pan setting, and peak meters.
Conclusion
Streaming is a powerful force nowadays, and people are starting to favor it as a mode of entertainment. We presented you with the top 8 software that you can use to start your streaming channel. You only have to see which one will suit you the best.