You have probably found yourself in a situation where you recorded audio or shot a video, but afterward, when you played it, the audio was terrible with a lot of noise. This is essentially what happens in 90% of situations when you record audio in a raw format without any noise reduction plugins or tools.
However, if you have a good budget and you do not have problems investing a lot of money in getting professional audio recording equipment, then you might not even need these reduction tools. The expensive and professional audio recorders have in-built mechanisms which significantly reduce or even totally remove background noise.
But this article is not about that because we'll give you some tips and the five most effective tools that can help you enhance the audio quality and fix common problems concerning background noise.
But before we delve in, let us give you a somewhat belated holiday treat. If you need to create a website but are worried about your skillset and how many tools you'll have to buy, boy, have we got a treat for you.
WPMU DEV's all-in-one WordPress platform gives you everything you need to manage, update, optimize, secure, and host a website – all under one roof. Get 20% off any of their plans here. Free trial included.
SoliCall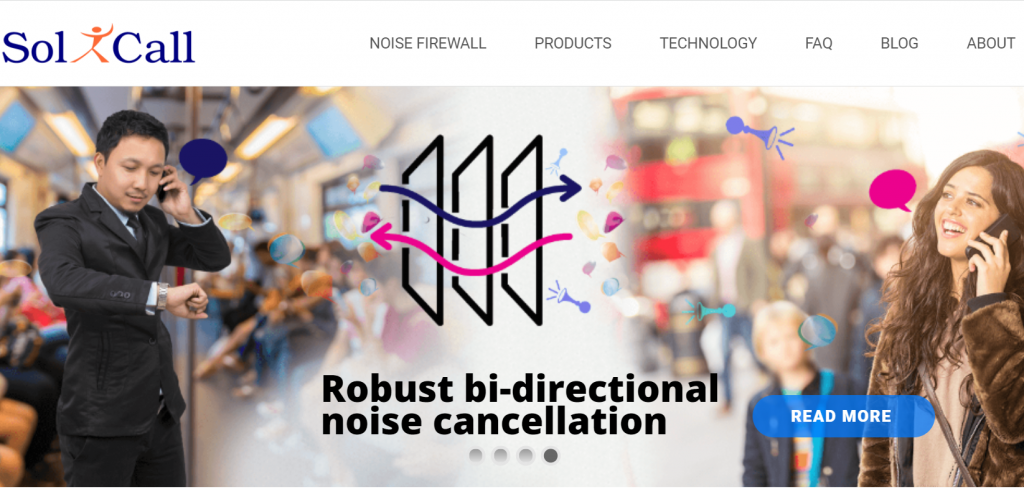 The first one on the list is SoliCall. SoliCall is a software that offers three different noise removal techniques: noise firewall, echo cancellation, and noise reduction. The noise firewall feature is mainly used by call centers for blocking ambient sounds and the voices of other people around you.
Not only does it improve the user experience, but it also enhances security since the users cannot hear sensitive or private information of other customers. Echo cancellation makes your life easier by monitoring and removing potential echoes in the audio calls, which mostly occur due to the audio distortion or your sound card not being synchronized.
Noise reduction is perfect for people who like to call and talk to other people indoors as well as outdoors. In the audio world, noise is considered any side sound which clashes with the speaker's voice and thus makes it harder for people to communicate.
SoliCall has a special algorithm that detects and removes these background noises (car horns, dog barking, music in the background, etc.) with over 15 years of effective work in this domain.
Pricing:
SoliCall PRO is meant to be used on any Windows machine and can be perfectly integrated with other programs like Skype. It also has a 3-day free trial. If you want to purchase a PRO license, you can do that by contacting their support team. The price is not specified on the official page.
Krisp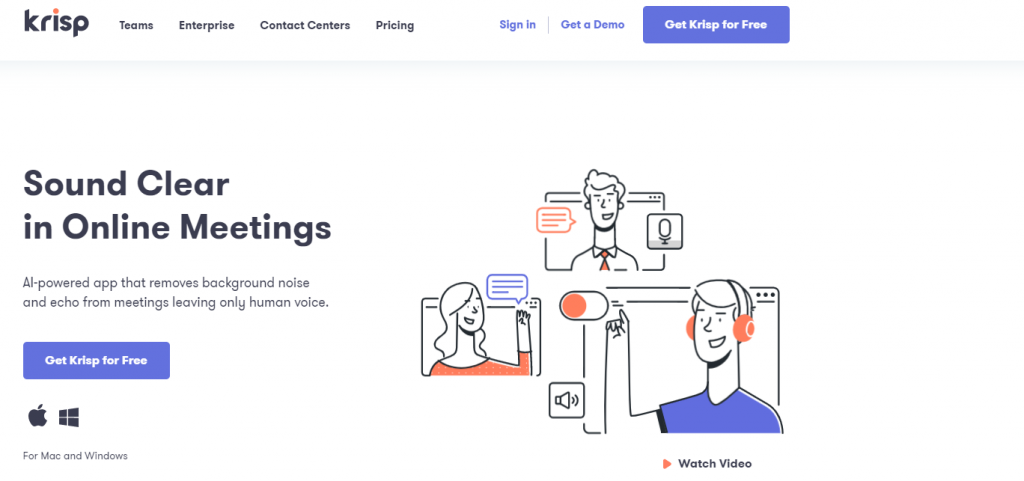 Krisp is a perfect noise removal software for Mac & Windows users, especially for online conferences and audio calls. It uses an algorithm that effectively removes background noises from both directions, filtering the audio coming from you and your interlocutor.
When you open the Krisp app, the floating widget will appear on your screen, enabling you access to all the key features quickly. The app is compatible with any headset, microphone, or speaker.
It's also important to mention that, unlike some other tools, Krips does not solely rely on the power of your CPU. Most importantly, using Krisp on your computer will be almost unnoticeable since the app was built to require minimal CPU usage.
Currently, if you are a Mac user, you can use the feature to instantly record your online meetings. This option is about to be added and made available to Windows users, as well.
Pricing:
Personal (limited use of 240 min/week, 1 GB recordings storage) – FREE
Personal PRO (unlimited usage, 10 GB audio recordings storage) – $12/month
Adobe Audition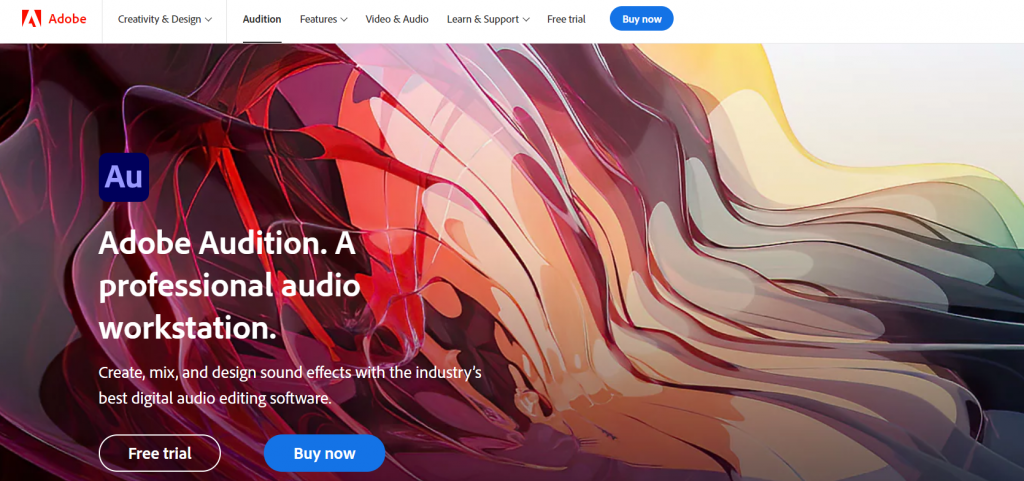 Adobe Audition is not only a noise removal tool but a whole audio workstation for professional use. With this software, you can create and edit sound effects, use it for mixing and create nicely polished audio with no background noise. You can use it for podcasts, instrumentals, music, pretty much any situation where having professionally sounding audio is a must.
Once you open the Adobe Audition program, you can select the input device, add new audio tracks or music elements and export it all as a final recording. With the help of Spectral Frequency Display, say goodbye to any kind of noises, beeps, and unwanted background voices.
If you need more polished audio, do not worry, there are plenty of other audio filters and tools to help with that, such as Spectral frequency display, Adaptive noise reduction, Diagnostics panel, etc.
Pricing:
Trial 7 Days – Free
Adobe Audition License for 30 Days – $31.49
Noise Blocker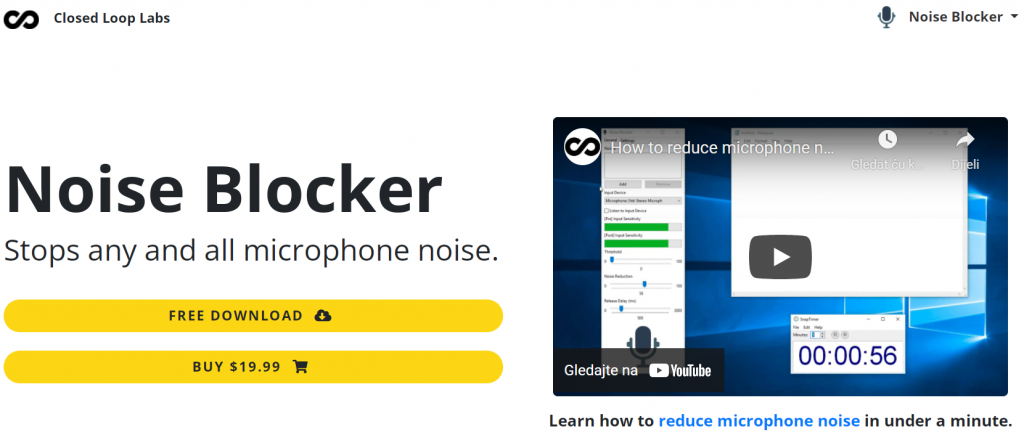 Whether you are a gamer who likes to talk with friends via voice calls, a streamer who streams games and wants to have clear & high-quality audio, or a professional who is so picky and wants to have zero noise in his audio recording, this tool could help. Noise Blocker, as its name tells us, can do all of those things for you.
Noise Blocker collects and filters all the incoming audios and mute those that you previously specified on the block list. Forget about fan noises, microphone hums, keyboards typing, or mouse clicks. Most importantly, Noise Blocker can be easily integrated with popular audio call apps such as Discord, Skype, Google Hangouts, and Slack.
Pricing:
Trial – Free usage of 1 hour per day
Unlimited lifetime license – $19.99 (one-time payment)
Audacity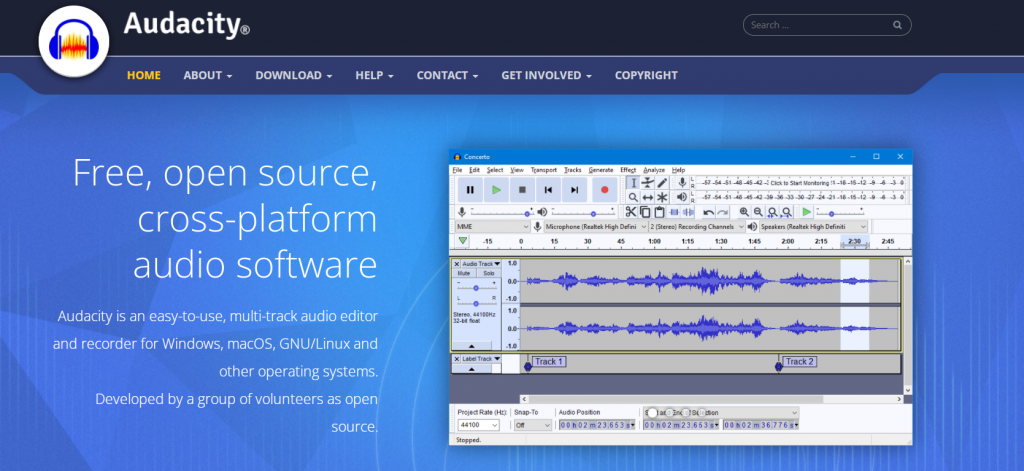 Audacity is the only open-source and completely free audio editing tool that you can get and install on your device. It supports all the operating systems, including Windows, Mac, and Linux. It supports multi-tracks, recording audio directly from the input microphone or adding audio files from your computer and editing them.
For beginners, it might look intimidating to use because it has so many options and things you can select, and thus it is not a one-click noise cancellation tool. However, if you watch a few tutorials, you will quickly get familiar with Audacity and manage to figure out how to use it to filter out all the unwanted background noises in your audio recordings. Or you can use a similar free audio editing tool (Garageband) instead.
Pricing:
Final Thoughts
Noise cancellation can be really important for podcasters, streamers, or managers running meetings. No matter which of these categories you happen to fall under, crisp and clear audio recordings are imperative. There are plenty of tools out there that do the job just fine, and some of them are free as well, so there's really no need to hesitate. Just pick a favorite and reap the benefits.