LinkedIn has evolved into more than just a job board; it's become a gold mine for lead generation. The site accounts for 80% of all social media leads, according to social media statistics. That's why marketers are scrambling to take advantage of this platform, which is understandable.
LinkedIn automation tools can assist you in achieving these goals. They can help you publish material for the right audience at the right time and expand your reach, giving you a competitive advantage.
They apply a customized strategy for your user interactions. Because email can be too mainstream, LinkedIn is a better option for communicating. You can no longer ensure that incoming communications will be handled by a human 24 hours a day, seven days a week. As a result, LinkedIn automation tools can be used instead.
Today, we'll talk about the best ones, so stick around and find out how they can be used to your advantage.
Expandi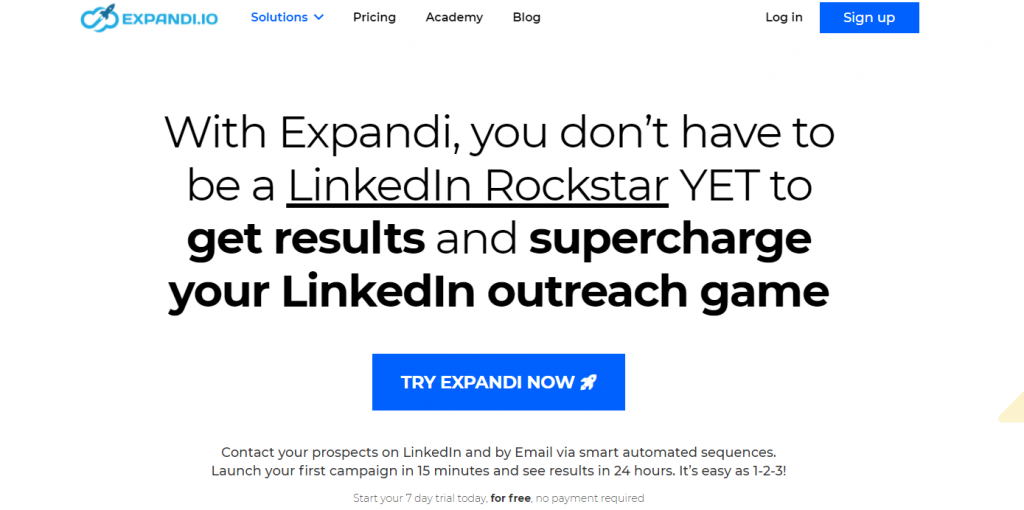 Expandi is a cloud-based platform that can help you raise your profile by creating connector campaigns, personalizing your messages, and employing advanced targeting capabilities, among other things. On this list, it's one of the newest LinkedIn automation solutions.
You can rapidly set up all of this thanks to their straightforward design and controls. Expandi's automated campaigns are perfectly built to adhere to LinkedIn's security guidelines. That means you'll have to limit the number of connections you send out daily to avoid being discovered, but once your account gains traction, you'll still experience incredible results.
You can also use Expandi to create drip campaigns with automatically triggered follow-ups that occur when your prospects respond to one of your emails.
Zopto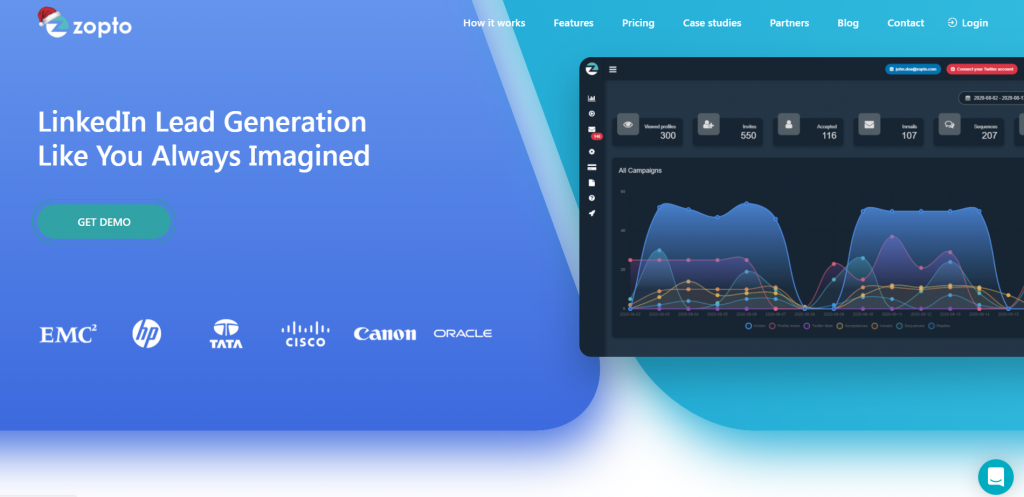 Zopto is a fantastic option if you're a startup or a sales team looking to increase their lead generation efforts and get more qualified LinkedIn prospects into your sales funnel. Zopto, a cloud-based app, takes less than five minutes to set up.
To start using Zopto's fantastic LinkedIn lead production features, all you need is a LinkedIn Premium or Sales Navigator account. When you sign up for Zopto, you get access to a 'dashboard' that collects and shows information about your LinkedIn lead-generating initiatives.
Not only does the technology help you automate your lead generation process, but it also helps you tap into new markets that are currently outside of your network.
Meet Alfred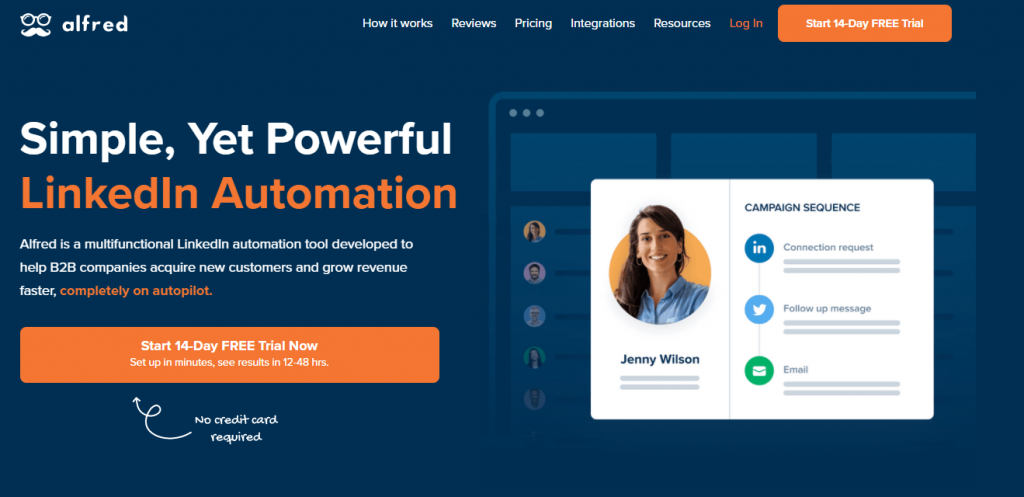 One of the greatest LinkedIn automation solutions is Meet Alfred, which focuses on end-to-end social selling campaigns. Because social selling involves sending the right message to the right user at the right time, you'll need a system that lets you send personalized messages on platforms like LinkedIn.
Meet Alfred is an example of a tool that allows you to automate such tasks while still preserving a sense of personalization. With their LinkedIn automation tool, you can send many connection requests to your connections in a single click. If you install Meet Alfred on Chrome, you can also send mass messages.
You can also use Meet Alfred to send personalized notifications to your connections if sending out bulk messages feels too intrusive. Meet Alfred can also help you make the most of the LinkedIn connections you've made by increasing engagement and conversions.
You may use LinkedIn's CRM functionality to create and run multiple LinkedIn campaigns for your LinkedIn audience base to keep them connected and engaged with your company/brand.
Dux-Soup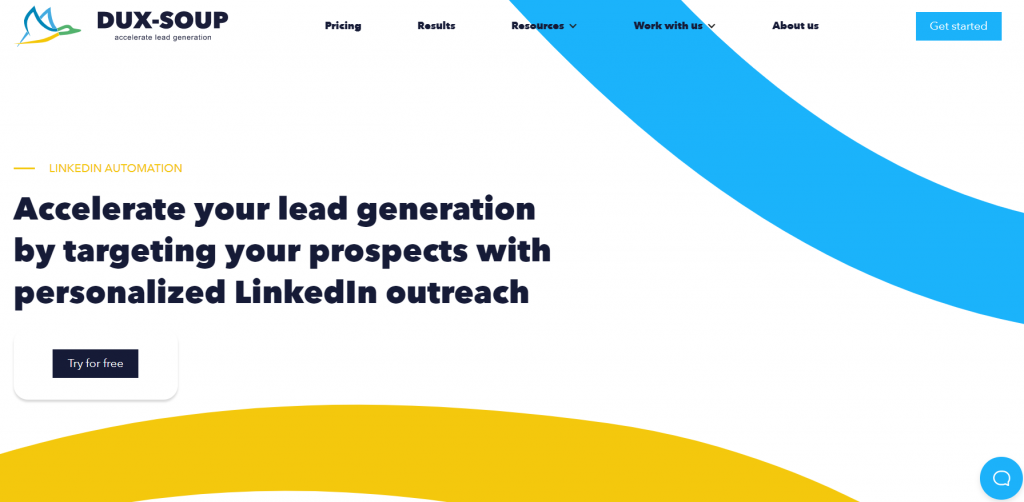 Dux-Soup, a fairly new tool for automating LinkedIn lead generation, has recently gained popularity. It is a simple-to-use tool that automates the process of generating leads, nurturing them, and bringing them closer to conversion.
Dux-Soup makes it easier to communicate with prospects on LinkedIn. To make your automated messages feel more genuine, you can personalize them and incorporate appealing elements like images.
When exploring prospects' profiles for future conversations or considering how to follow up with them, you can make notes and tags based on your findings. You can later contextualize your messaging for them with these tags, notes, and other objects.
Cirrus Insight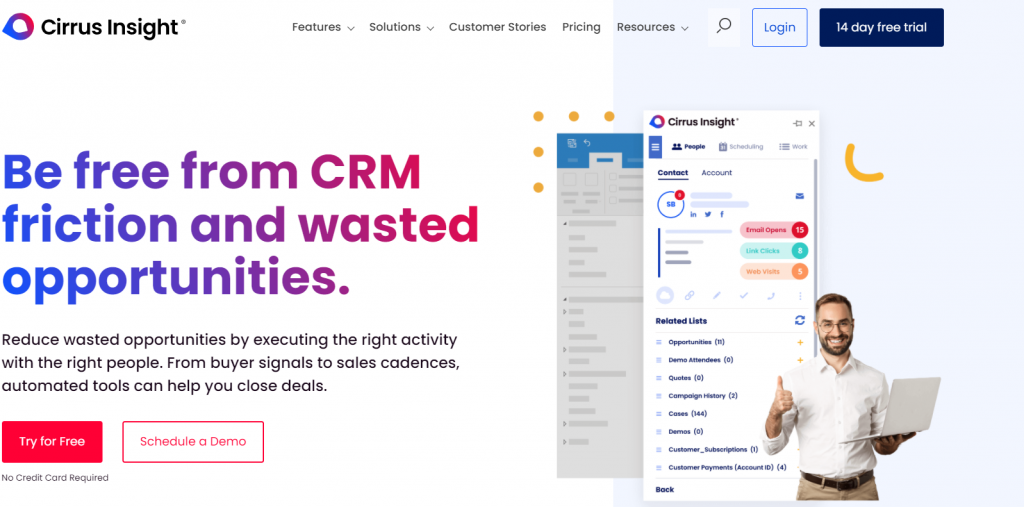 In comparison to the other tools on our list, Cirrus Insight is quite straightforward. Nonetheless, it is a potent weapon with a clear objective. The idea is that after someone views anything you've shared with them on LinkedIn, you'll be notified of every action they take. LinkedIn's InMail tool only allows you to send documents, messages, links, and other attachments to your contacts.
Cirrus Insight, on the other hand, lets you attach any document to your message and keep track of how many people have interacted with it. You can, for example, keep track of when your attached document was opened, which pages were read, how much time was spent reading it, and so on.
Conclusion
As we can see, there is quite a variety in Linkedin automation. Even though the main idea behind most of these tools is the same, the execution is what separates them quite heavily. From simple to use solutions to those that are geared towards more advanced users.
This list should include a representative of every subgroup of automation tools, and we hope it helps you make the right choice for you and your business.