WordPress is one of the best platforms you can use to make your website. It's very versatile and gives you a lot of options to chose from. When creating your site on WP, you want it to be as good as possible. A lot of options can often confuse beginners or even those that have more experience.
When you are going for custom wordpress development you have a large variety of WordPress tools to choose from most of which are based on PHP. Here we have picked our favorite tools that you can use to improve your site and its performance. Below you have a list of plugins, from recovery plugins, collaboration plugins to design plugins.
1. WP Reset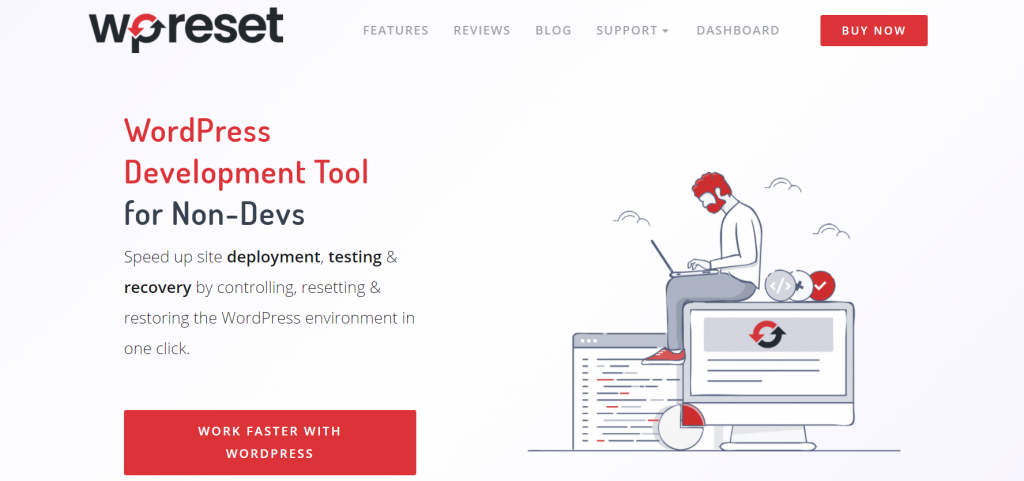 WP Reset is one of the best WordPress tools out there. It has a very wide list of situations and cases in which it can be used. Whether you are a travel blogger, sell products online, have your own blog, a content creator, or others, WP Reset is the plugin for you.
It helps with one of the most common problems that can occur when making your WP website. Those problems include your site getting hacked, altered, or deleting your site by accident. All of these problems can happen to anyone; that is where WP Reset comes in handy.
WP Reset has 4 primary features that make it this unique. Those 4 features are: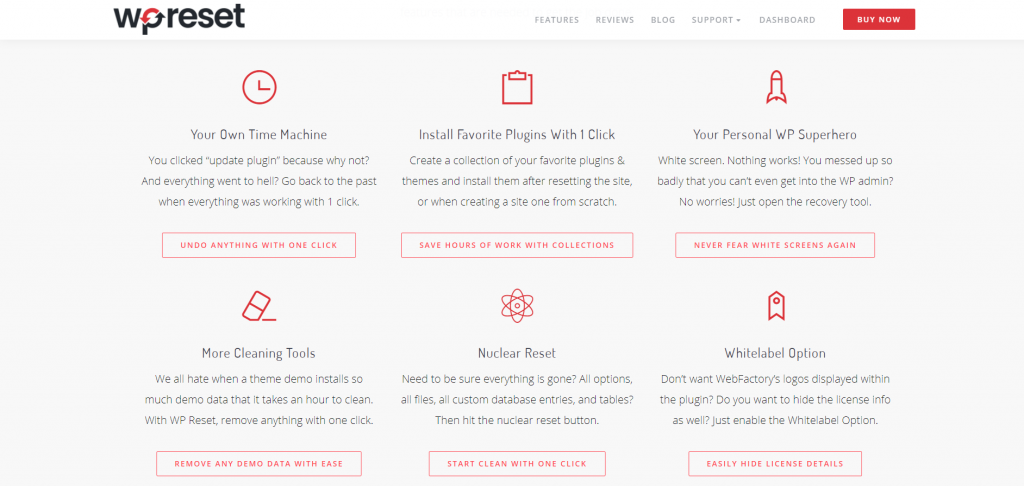 Emergency recovery script – One of the key features of WP Reset. It helps when your site gets bugged or hacked to get back your data. No matter how bad it is, using this tool, you can recover all of your valuable data.
Snapshots – When making changes to your website, there is always a chance that something might go wrong. That is why you can make Snapshots of the current situation before the changes so that if something goes wrong, you can go back using those same snapshots.
Install collections of plugins – A great feature that allows you to install more plugins at the same time. It is a great time saver if you don't want to add plugins one by one. Using activation codes, you can install multiple plugins on multiple sites. And all of that with just one click.
Resets – One of the best features of WP Reset. Sometimes when you make a change, it can end up badly, leaving you displeased with the result. In those situations, you can use this feature that will reset your page to any degree you want. You don't have to worry about getting back to where you started because this feature will do that for you.
2. GitHub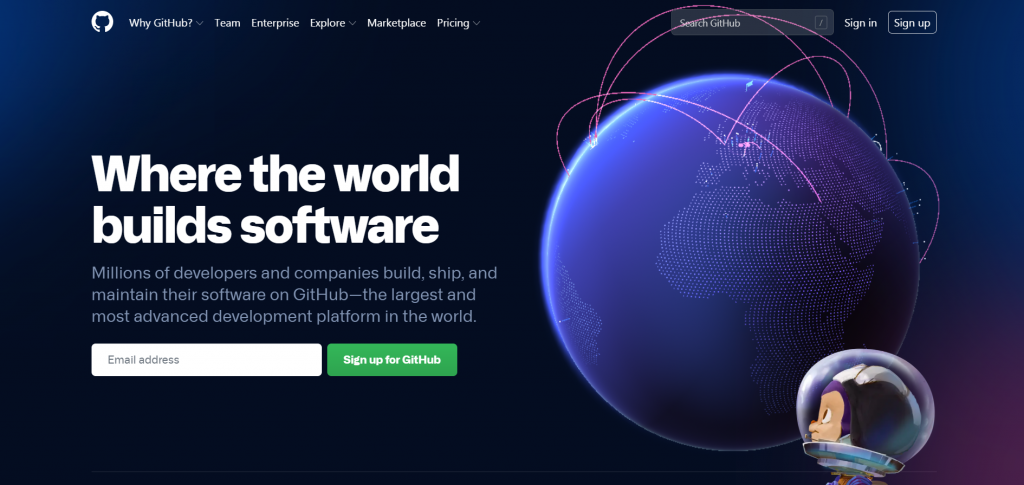 GitHub is a platform that allows individuals to collaborate on software development to solve problems. Teammates from different parts of the world can work together on a project. If there is a problem, you can write about it in the Issue tread. There you can discuss the problem, look for help, report bugs, request features, etc.
If you want o to add some changes but aren't sure what it will look like, you can add an alternative space where you can make changes to the software without worrying that you will mess up the rest of the project. While you are adding new features, GitHub saves snapshots of those changes. When you want to share the results of your research, you can open a Pull Request.
Pull request allows you to show the changes you made to your teammates and is a great place where you can all together discuss those changes. Others can agree with your proposal or suggest some other ideas.
Every member of the team has a copy of the project, so if they have an idea, they can add that by themselves. GitHub keeps track of everyone's contribution and saves all the relevant messages. When everything is done, you can easily apply the changes, and it will be available to everyone.
3. GTmetrix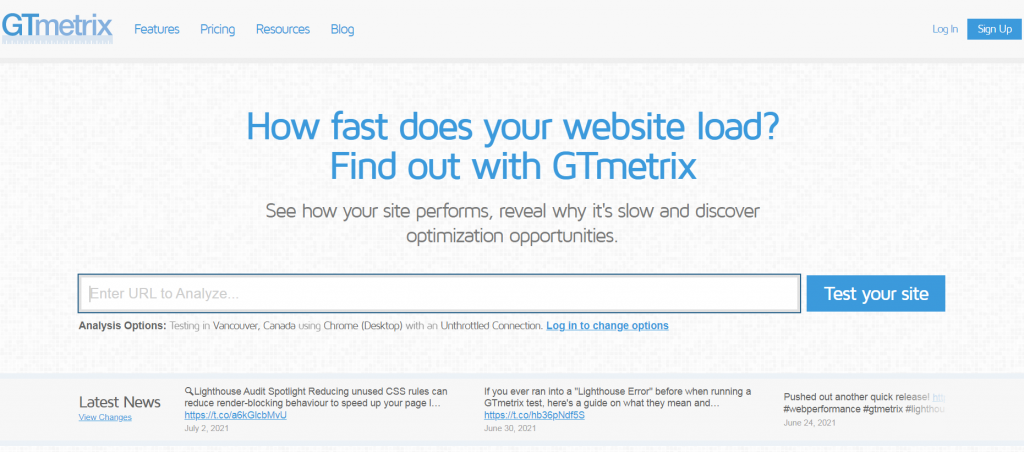 Gtmetrix is one of the most used tools for assessing page speed performance. It considers PageSpeed and YSlow scores and generates a list of problematic regions. It basically tells you how fast your page loads and how your site performs. Page speed is one of the most important things to look after when making a website.
It is crucial to make the loading time as small as possible, as many customers won't have the tolerance to wait for even a couple of seconds longer for your site to download. When you enter the GTmetrix website, simply enter your URL and see how long your download time is. GTmetrix offers some great features.
One of them is being able to track the performance of your site over time. The internet is quite complicated. Although it may appear that your site is operating beautifully at one moment, at one point, anything linked to the Internet may change and impair the performance of your site. Also, you may get info that your site is up, but that doesn't have to mean that it is working.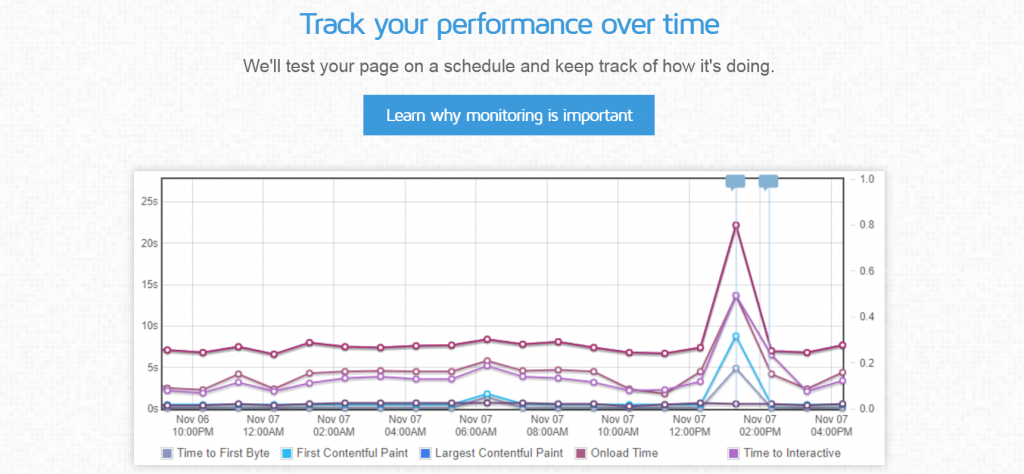 That's why apart from uptime monitoring, it is important to have performance monitoring that tells you how well your site is performing.
Another great feature is that GTmetrix notifies you when your page is slow and gives you a link to the full report that will tell you why that is happening. You can examine how your page appears on various devices. Test your website on a genuine Android smartphone or one of more than 30 Simulated Device choices. Devices that are used for testing include Samsung Galaxy/Note, Google Nexus/Pixel phones, iPhones, iPads, and many others.
Suppose you install the PRO version of GTmetrix; you can test how your site performs worldwide. Testing is done in 22 different locations across the world and will give you meaningful insight into your page speed.
4. Sprintly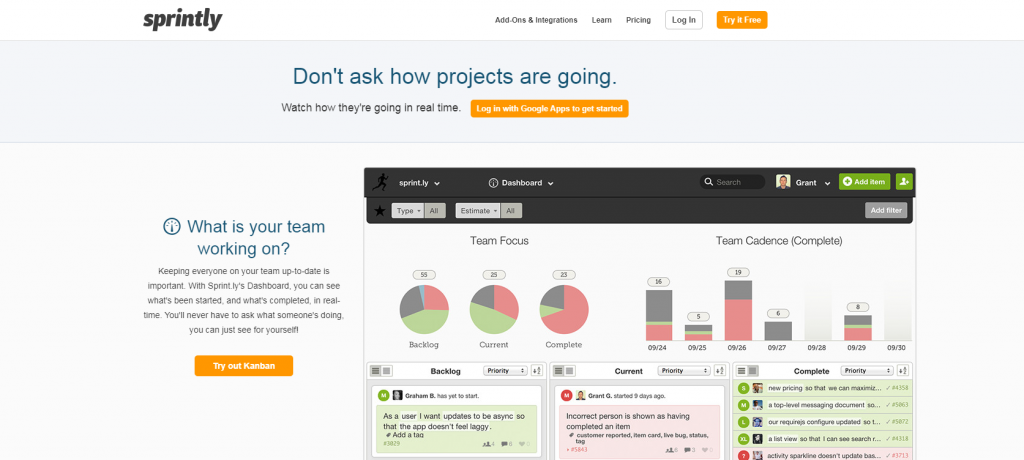 Sprintly is a great tool that helps you manage your products is also accessible to everyone in your team. All your projects are organized, and you have a clear overview of everything. With a clear calendar display, you can keep track of deadlines. Set aside the required time for certain activities within a scheduled shift and produce reports and conduct analysis.
Forecasts based on comparable projects might help you plan for forthcoming projects and predict deadlines more precisely. For enhanced profitability, compare projections to actual timesheets. The dashboard visually shows all the processes that take place. To increase cooperation, divide your project into bite-sized tasks and give them to your team.
Create unique phases for each project to simplify your process overview and boost overall project productivity. It is simple to use the flexible project management software. Simplify your operations while increasing staff collaboration.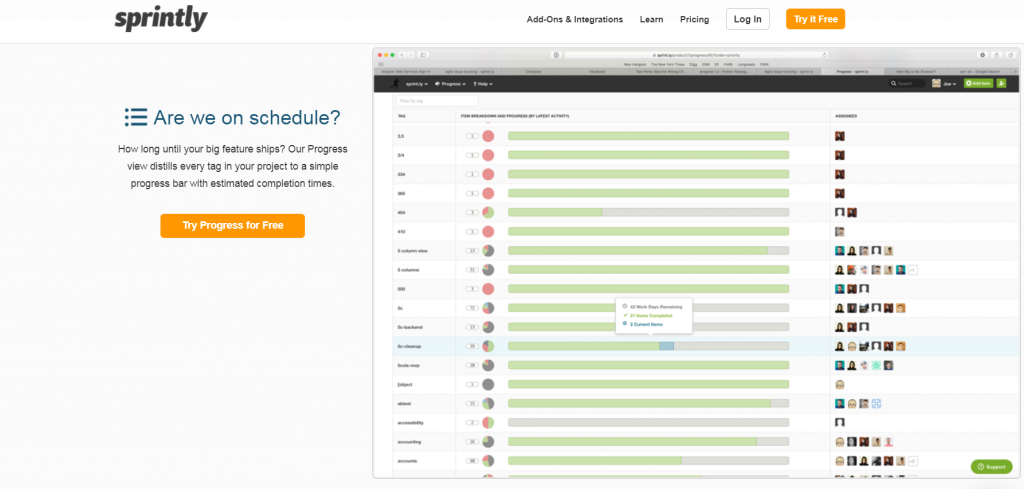 Stay connected to your team by adding short remarks or attaching files to every assignment. Forget about numerous follow-up meetings to keep projects on schedule. You can communicate with others using the chatter, write on a shared real-time pad, or utilize live chat – and all that from a single interface.
You can also create graph views to examine your data, and use a sophisticated search engine, filter and grouping capabilities, and a range of distinct visual interfaces to help you manage and maintain your projects at any level.
5. Sketch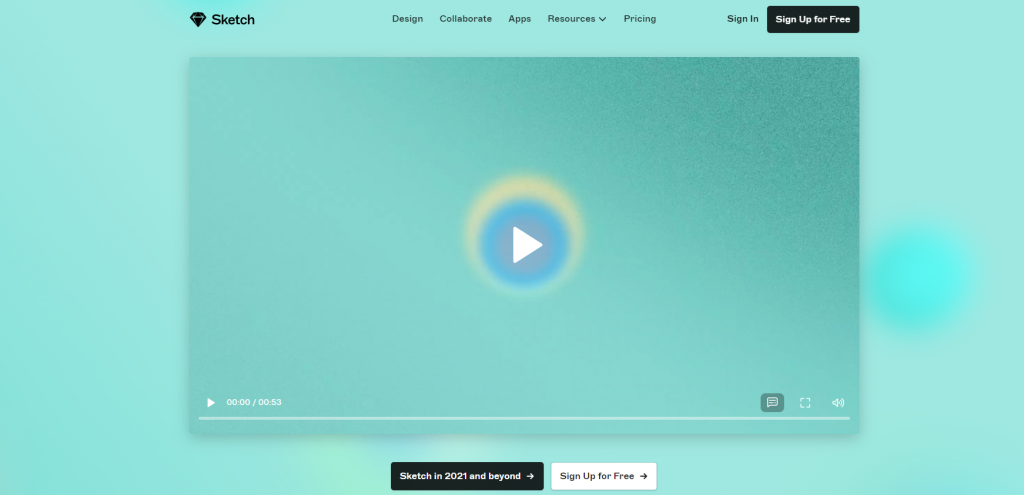 Sketch is a great software that's hailed as one of the best design tools available. Sketch is a vector screen design tool that is mostly used to create digital goods such as applications and web interfaces.
Sketch provides you with a plethora of tools that make UI design faster and easier than other apps. Everyone from developers and project managers to academics and customers is involved in designing love this tool. Sketch provides you with a collection of tools to assist you in getting work done and to support your entire creative process.
A very important feature is Real-time collaboration. Real-time collaboration works with papers shared in your Workspace, but with greater control and privacy. Keep the papers private until you are ready to share them. Everyone in your team gets access to the work you share. Design and prototypes may be viewed and discussed in any web browser.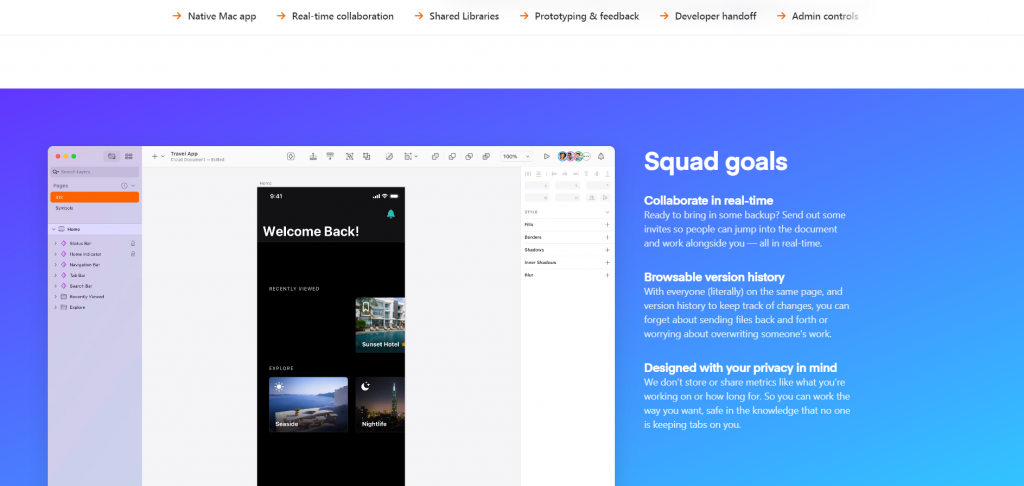 You can use multiple colors and gradient fills to make designing more precise. The app automatically scales the images on a single layer. It enables you to reuse styles and elements throughout a design, eliminating the need to waste time making the same modification in several locations.
Export assets for all device resolutions — and your assets may be simply sorted into folders and immediately reproduced if something has to be modified in the future.
Conclusion
WordPress has many options for developing your site. There is a large selection of plugins that will improve your pages and their functions. You can customize everything to your needs and make your site as well-organized as possible. The more great tools you have, the better your site will work, and its usability will increase.