Email is among the most efficient marketing channels for big companies today. However, mass emailers that provide optimal results for a reasonable price are not easy to find.
A blast email can help reach large audiences effortlessly. The top mass email marketers allow you to monitor and address problems that could affect conversion rates. There's no need to be concerned about whether your emails reach their destination, so selecting a  trusted service is of utmost importance.
What Is a Bulk Email Service?
Bulk Email is an electronic provider capable of simultaneously sending emails to many recipients. These emails are typically used for marketing and advertising campaigns and for sending out messages to your email list. You could send newsletters, marketing emails, transactional emails, shipping notification reports, password resets, and many other things.
Using a trusted bulk email service to send out emails in this amount is essential, as sending them from your email server will be branded as spam. Bulk email services are designed with large numbers of emails in mind, and they can send emails so that your reputation as a sender remains untarnished and you won't end up in the wrong place.
Best Bulk Email Sender Tools
Sendinblue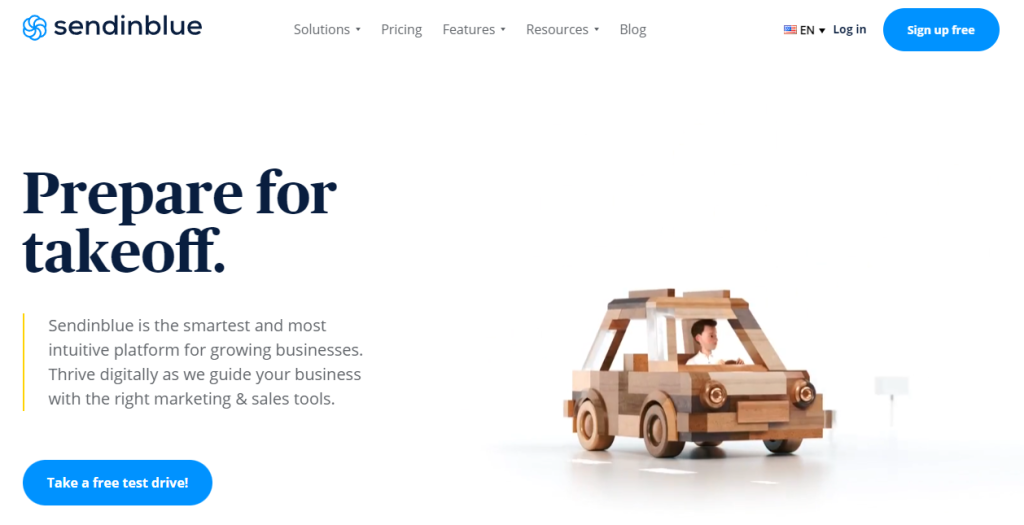 Sendinblue is an all-in-one email marketing service with high deliverability that allows you to maximize open rates. You can manage all of your contacts by using your existing Customer Relationship Management (CRM) tool and gain access to various sources that help generate leads.
Elastic Email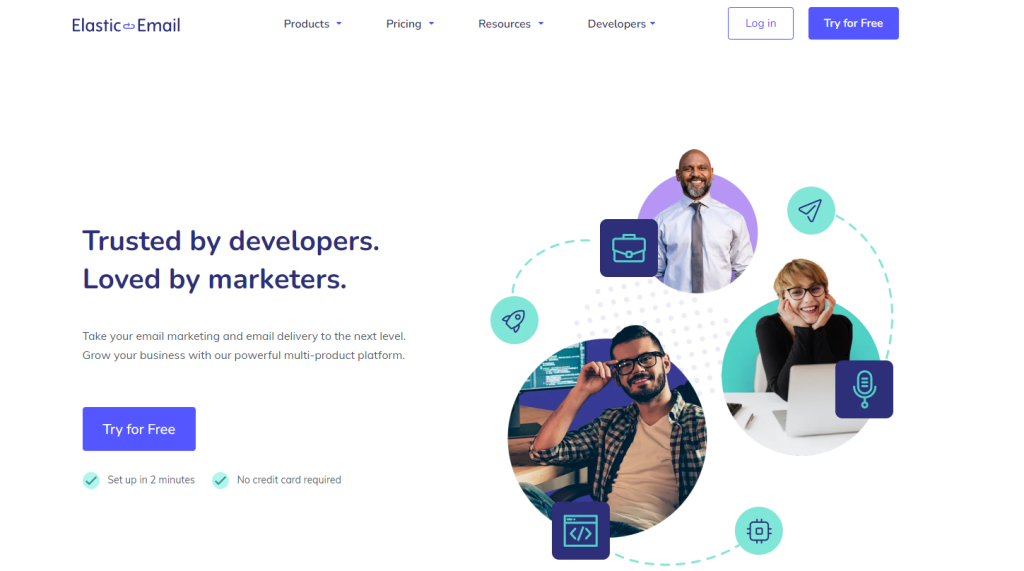 Elastic Email is a famous email blaster with pricing options that let you select between monthly or pay-as-you-go. For businesses, this might be an excellent option for a restricted budget. This bulk sender tool allows you to plan your campaigns simultaneously and has unique settings for each campaign.
SendGrid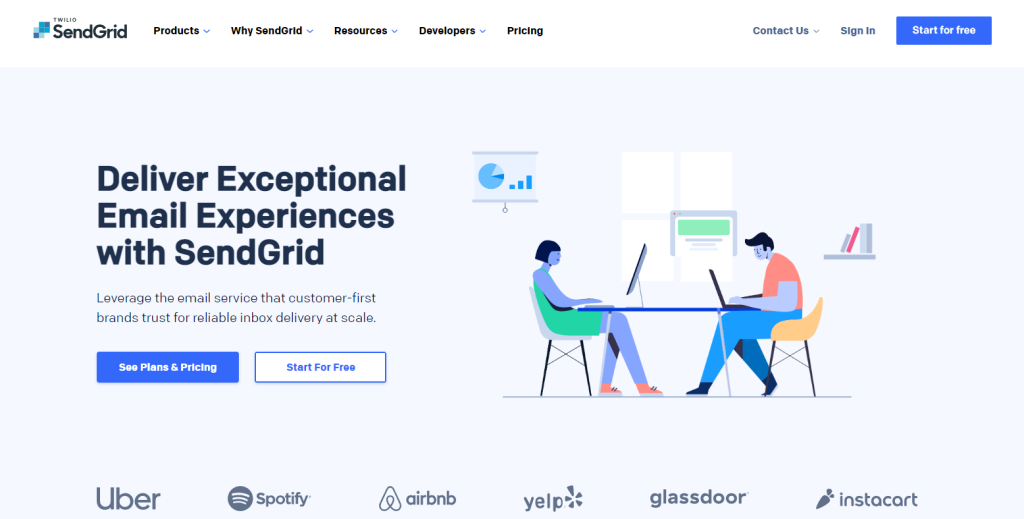 SendGrid has advanced features that let you modify your emails to the smallest details. It enables you to change the layout or schedule, analyze contacts, etc. This will ensure that your marketing team is equipped with the tools required to have a productive workflow.
Integration with other systems is an additional benefit. It's not the most affordable mass emailing tool, but it's useful for those who like to alter every aspect of their promotional emails.
MailerLite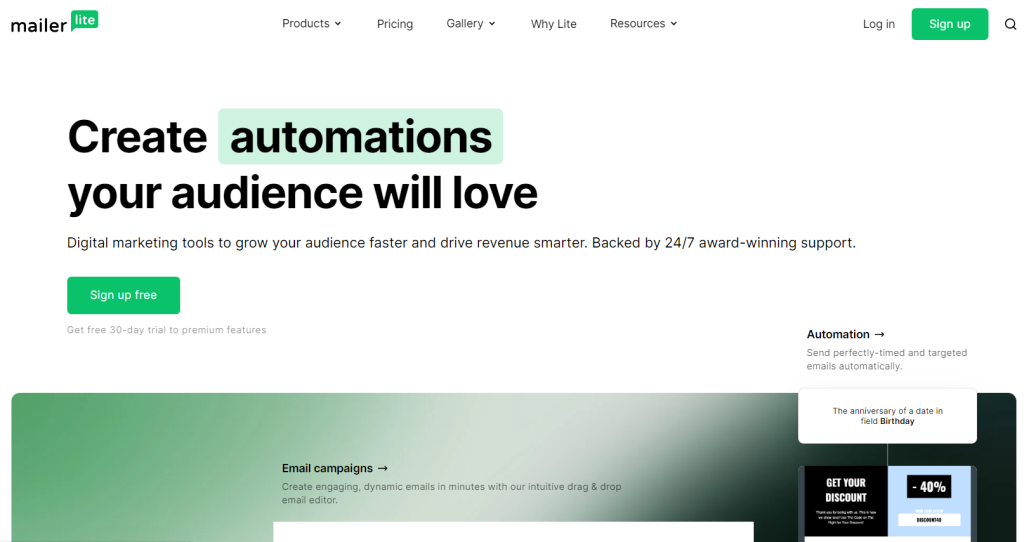 This bulk email service was designed for small companies with shorter lists. Therefore, MailerLite has low prices. It allows you to send up to 12,000 emails monthly. It has several essential functions for creating campaigns, but it strives to be an easy-to-use tool.
ActiveCampaign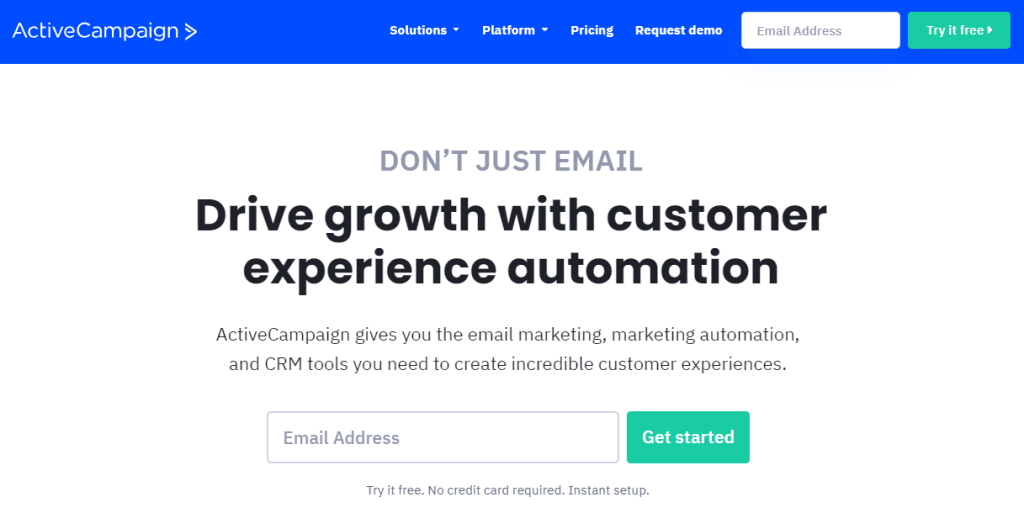 ActiveCampaign bulk email service assigns each contact a score based on their interaction with your emails. If the score is above 100, it will automatically categorize the contact as highly engaged and inform the sales team.
Mailjet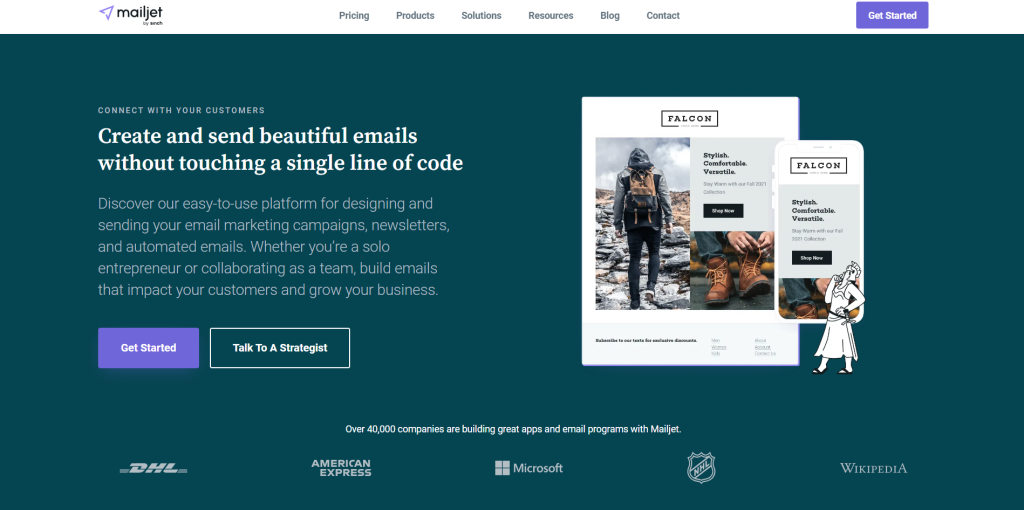 Mailjet bulk marketing services are renowned for creating impressively responsive layouts. It also allows for real-time collaboration and the exchange of feedback among team members.
Mailjet offers the possibility of adding textual and image blocks and buttons to facilitate sharing on social media. If you are working on a group account, you can assign role-based access to your team members to ensure EDR information security.
RightInbox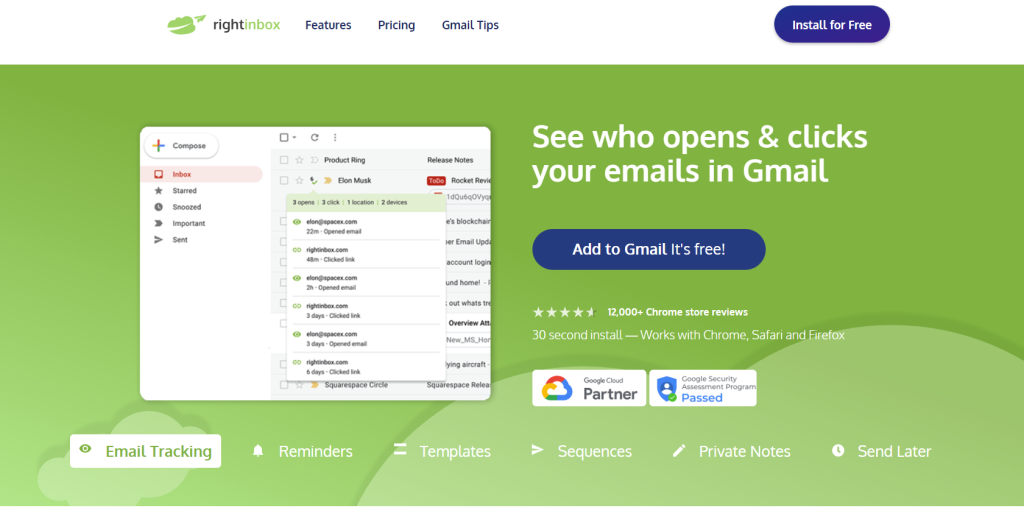 RightnIbox's tool for merging emails allows you to send bulk emails to your contact list in just a few minutes. RightInbox is a Gmail extension that integrates seamlessly into your inbox, enabling you to get more bang for your buck. With five easy steps, you can reach many people using the personal message you created.
Mail Marketer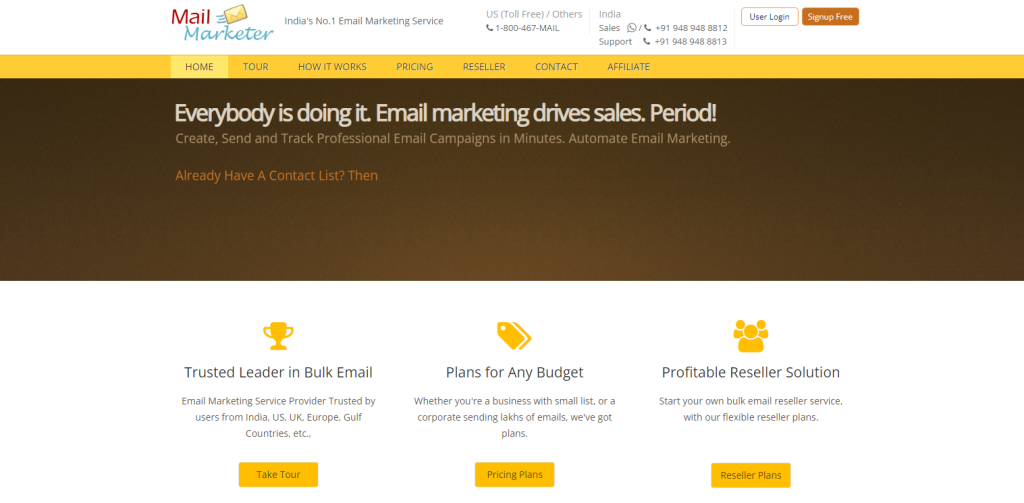 To target Indian markets, Mail Marketer is a vital bulk email tool you should keep on your radar. It lets you send out bulk emails to your entire list at once. It allows users to download email templates or use built-in suggestions by Mail Marketer.
ConvertKit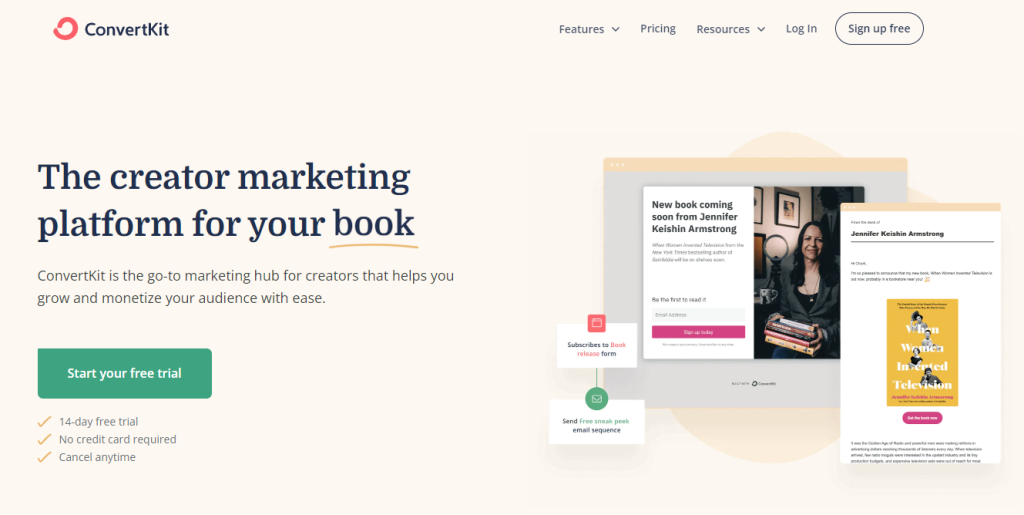 ConvertKit's free bulk email sending tool online offers a variety of templates you can easily use to create marketing campaigns. It also allows you to incorporate images and videos into your email body. ConvertKit has a fantastic rate of delivery, which is 98 percent.
You can set filters when sending mass emails to ensure that only certain kinds of recipients are notified. With this bulk email-sender software, you can program your messages to be delivered at a later time.
Sender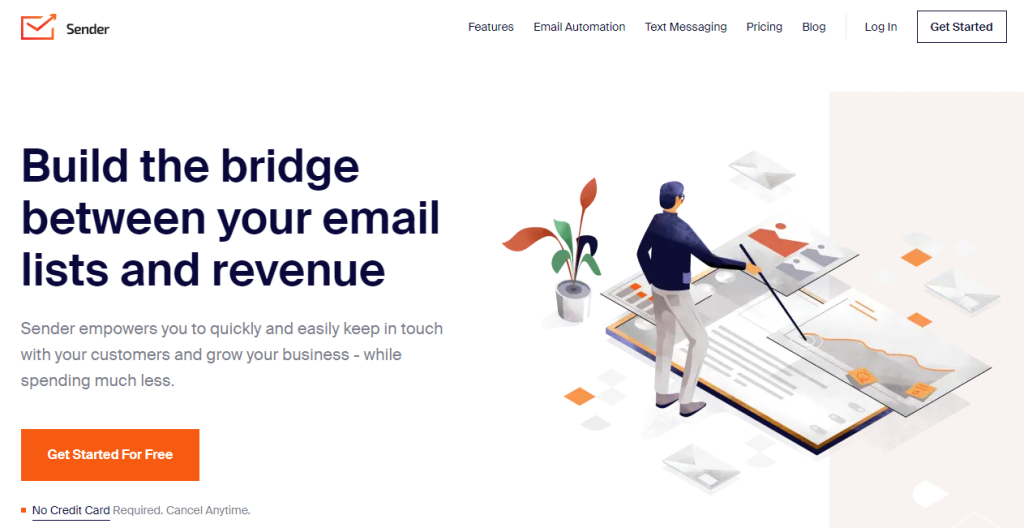 The Sender software is an email-marketing program used by companies to send emails to communicate with customers. The email software provides a library of customizable templates that can help you design appealing email content.
Its interface is easy to use due to its built-in drag-and-drop builder, allowing you to create emails and newsletters with just one click.
Conclusion
The top bulk email providers automatize your workflows, offer stunning templates, and assist you in monitoring the campaign's success.