Creating stunning content for your social media channels can be very hard. You can do so much, but the one thing that never disappoints is an excellent video.  Today, more and more people tend more to watch videos than to read text. That's why TikTok is rising so fast.
Many people are struggling to create quality videos repeatedly, and that's because of limited resources and limited time. The reason for that is because they don't know they have a brilliant video editor that will help them create HQ videos.
Just a picture with some captions won't cut it anymore. That's why using tools that will help you create stunning videos, even animated explainer videos, is so essential. But, don't worry, we got your back.  Let's dive in and see what tools will help you bring your A-game on.
1. Tyle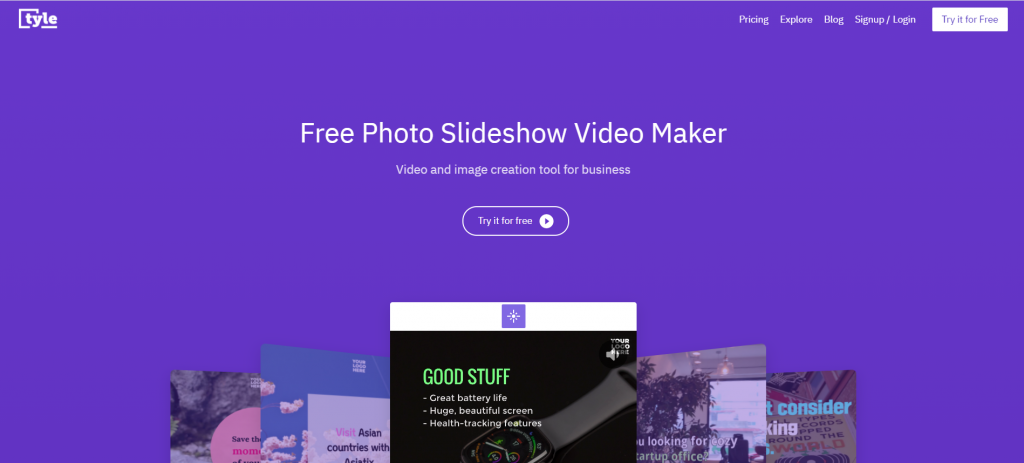 The first spot on our list goes to Tyle. This is an intelligent image and video editor that will help you with creating high-quality video content. Plus, it will help you with your daily social post using stock resources.  This hero is a user-friendly solution that will enable you to create video content using royalty-free photos, a template, and a video library. It is all that you need for an excellent video that you can even use as the hero background on your website.
What you need to do is choose a perfect template and place the media and messaging you want. After that, you can simply edit any layer that you want to customize. Move them around, add new ones, delete existing ones till you get the right fit.
The most common problem that editors face is too much text. After you add the text that you want, it all gets messed up. The other one is when the size of the picture ruins your design. So you need to do it all over again or find a new photo that suits your theme. With Tyle's smart editor, you don't have to worry about those things. It will automatically adjust your design to optimize the video and save you a lot of time and nerves.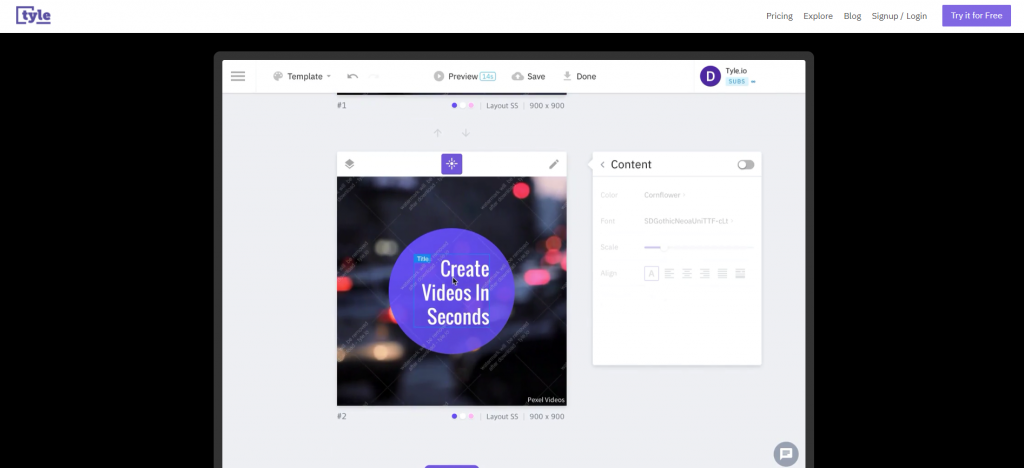 In addition, you don't need to shoot videos or take photos with this one in your back pocket. You will have access to almost three million free stock video clips and photos right then and there. Your job is only to focus on your message, and everything else is in the hands of an expert.
After you have your final product, the only thing left is to export the video so you can share it on your socials. There will be no need to make the same video for different platforms with different sizes. Tyle also takes care of that, and it will resize your image and everything else to fit any social media channel.
2. Animaker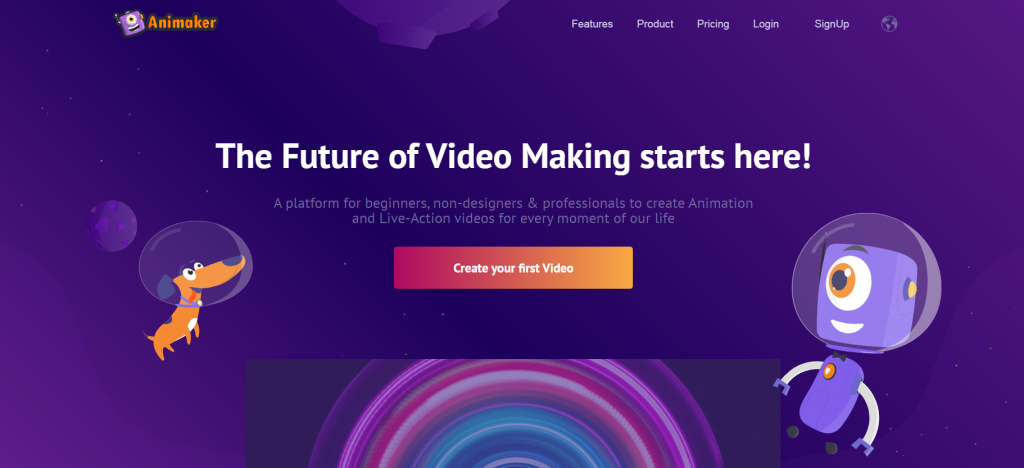 Animaker is the second tool we recommend. If you are more into animated videos, then this app is an excellent choice for you. It will help you create the best animated videos in no time. You also get visual elements, custom characters, background music, and more.
And no, you don't have to be a professional to create stunning videos with this one. It is for non-designers, beginners, and professionals.  Besides, it has a drag and drop builder, so it is effortless to use it. As we said initially, they offer custom characters, so you can create thousands of them if you so desire.
3. Biteable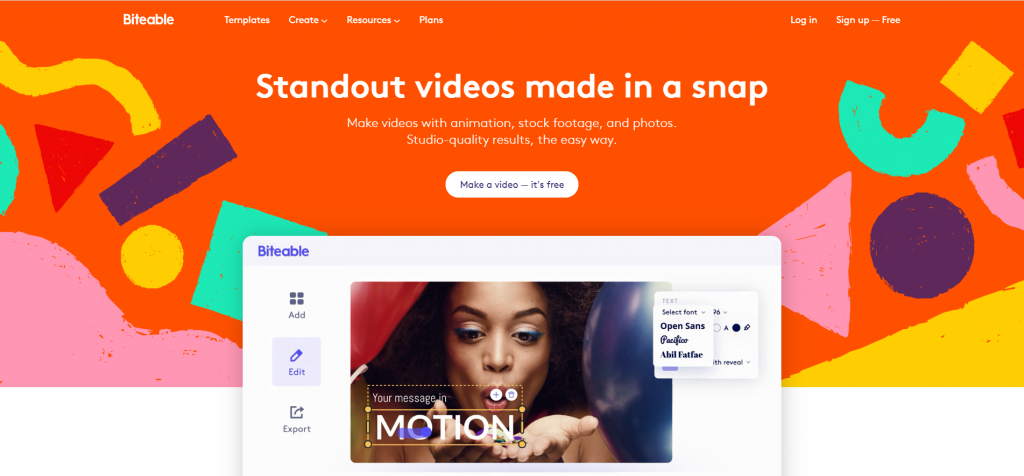 The third spot on this list goes to Biteable. They like to call themselves the world's simplest video maker that will give you professional quality. And if that is your style, then Biteable is your tool.
It offers a massive collection of pre-made video templates that you can use to create your own video. You can make them with stock footage, photos, and animations, and they will all have studio quality. Not to mention, you can customize the colors to make sure everything is top-notch.
The video as a whole is customizable since they offer a drag and drop editor. Meaning, you can use colors, photos, and sounds however you want. Want to change something? Just move it around and see what works the best.
Besides, they also have a massive range of audio files that you can use for your videos – no need to find another tool with royalty-free music.
4. Moovly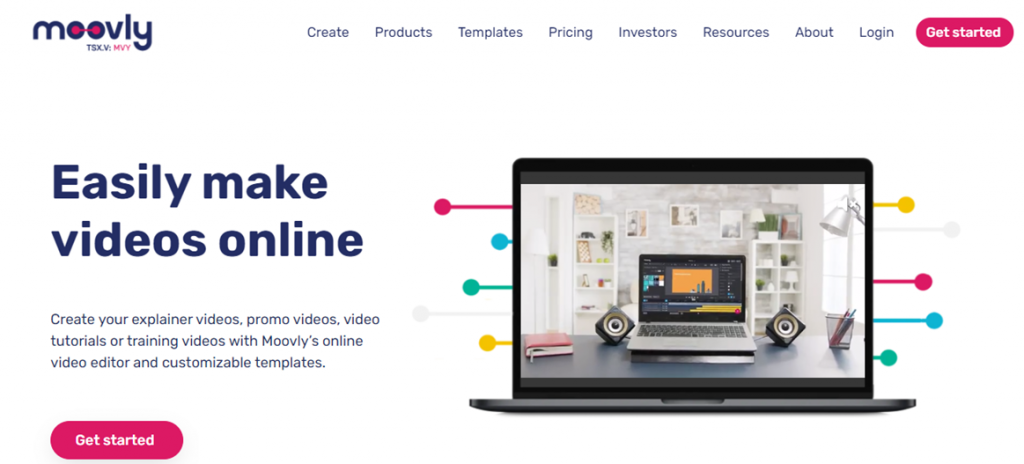 And on the fourth spot, there's Moovly. This one right here will help you create explainer videos, promo videos, training ones, and tutorials like a pro. It has a nice variety of customizable templates for personal, business, and educational videos. So no need to start from scratch when you can edit their templates and make them your own. But if you want, you can for sure start from scratch.
You also get total flexibility with this one, and you can drag and drop images, sounds, and videos. Simply animate them and synchronize. It has millions of royalty-free photos, illustrations, footage, sounds, and music. With this, you can create the video that your business deserves.
Besides, you can use custom colors and fonts and even remove color if you want to. But a truly stand-out feature that makes it perfect for tutorials and lessons is its text-to-speech and subtitles tool.
5. Animoto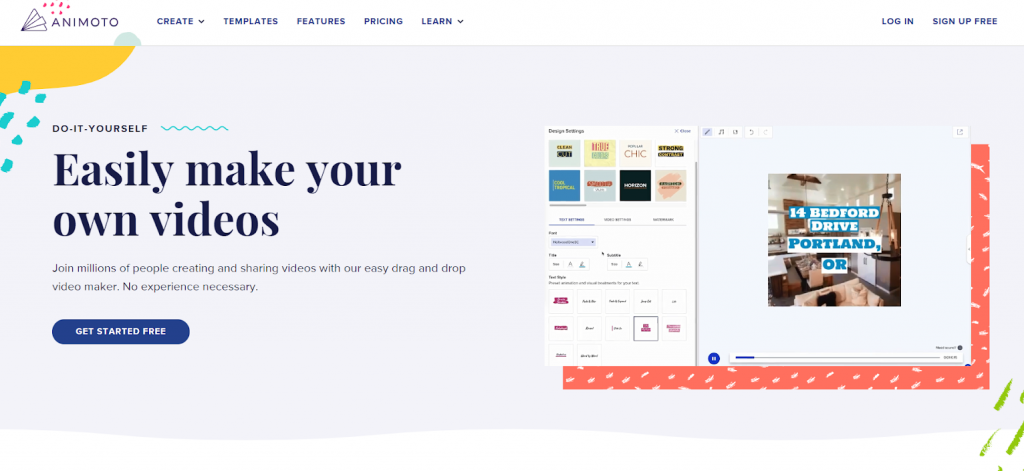 The 5th and last spot on this list goes to Animoto. This one will lend you a hand in sharing your stories by helping you to create exciting videos. It is a video-making tool that excels in the creation of marketing videos and promotional materials.
It's easy to use since it has a drag-and-drop video editor, just like all the others. And you don't need to have any experience whatsoever.  What you imagine you can create with this one. It has pre-made templates for any videos you may need. From social trends, business, promo videos to celebrations and personal.
You can choose from over 1 million images and clips and thousands of licensed songs. But, of course, you can upload your videos, music, and photos and use them the way you want. When all the prep work is done, customize it to your heart's desire.
Conclusion
In the end, what we can say is that making great videos for your socials is a must. They are visually pleasing, informative, and more likely to be shared when compared to text posts. It is a fact that with a video editor, things can be a lot simpler since they offer access to templates, customization, amazing animations, and effects. So, please don't be shy, use them to your advantage, and rock the social media game like a pro.