In today's article, we would like to talk to you a bit about podcasting, what it is, why it made them so famous, and also give you a few tools, which can help you create this type of content. So let´s start by shortly explaining what exactly podcasting is. People create content in many different ways, and podcasting is just one.
A podcast is a series of digital recordings made by an individual, which is available for people to download to their computer, mobile phone, or any other device.
There are a few reasons why podcasts are so popular, but the biggest one is multitasking. People are able to listen to podcasts while driving, cooking, walking, or working out. This is really helpful since many people do not have time to sit down and spend time watching a YouTube video, for example. The second reason is rather obvious. They are entertaining. Yes, it is that simple. They are a perfect way to absorb information, but they also turn it into a fun experience.
Even though podcasting has come a long way, people predict that its fame will grow even bigger in the future. If this is something you are considering as a future career or hobby, we'll also present you with a few courses where you can learn more about them and how they are made.
Where to Learn About Podcasting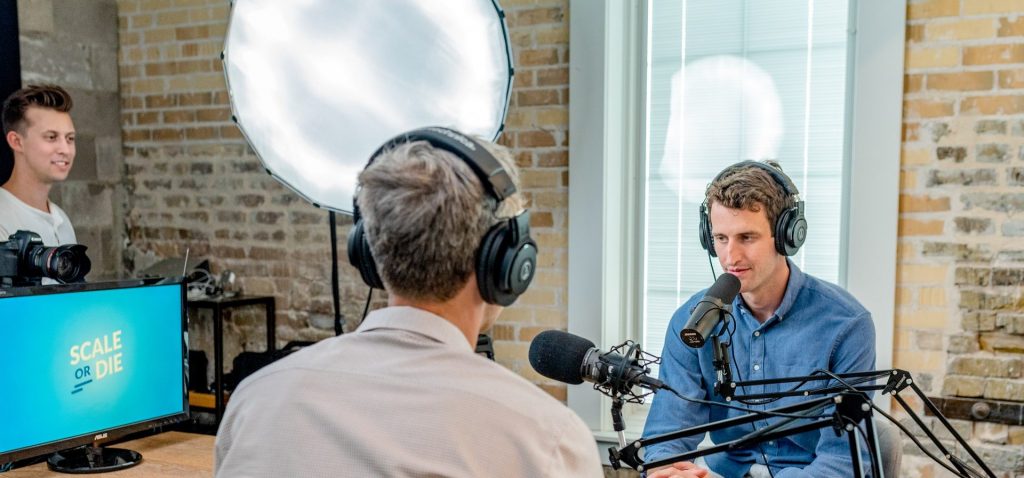 These are just a few of the best options we happened to find. Of course, there are others you could opt for, but we guarantee these won't disappoint.
Podcast Launch Academy is a step-by-step tutorial where you can learn how to launch and succeed in the business.
Podcast Install is rather similar to the first one but also puts a lot of focus on other things you'll need for your podcasts, like a website and the necessary WordPress plugins for it.
Portland Pod's Learn to Edit Your Own Podcast that'll teach you, as the name would suggest, how to edit your own podcast.
These links listed above are not exactly tools, but instead, they will help you gain an insight on what podcasts are, how to make and edit them, and eventually share them. So in a way, they are your teachers to help you find a way around podcasting in general.
Top Tools for Podcasters
Now that we have covered these, we would like to start by listing you a few of the best podcasting tools.
1. RemasterMedia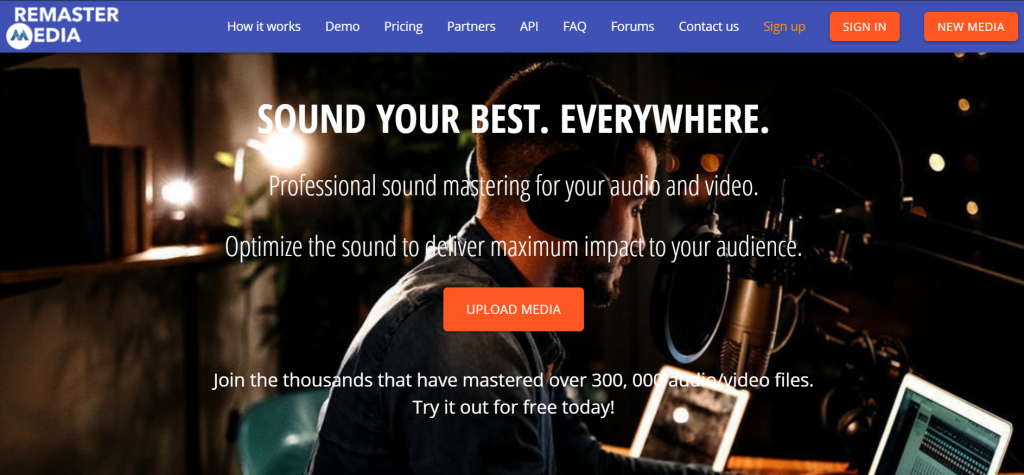 This tool is in our first place, for a reason. RemasterMedia offers many options for optimizing your video and audio, too. Even lower-quality audio, recorded on your mobile phone, can be turned into a high-quality one. It is really easy too, and the learning curve is virtually non-existent. All you have to do is upload your media, and you let the tool do the rest.
The thing that makes this one stand out compared to its competitors is the fast production process. It is for sure the best tool for not only podcasters but also for musicians and everything audio-related. Editing is also possible on your mobile phone, provided you're using the app. You can stack up as many as 10 codes, and also, around 15 audio enhancements are at your service to do whatever you need.
When it comes to pricing, they offer an annual subscription plan, which costs $59. This includes 3 hours per month, up to 15 sound enhancements, the ability to upload any audio or video file, and a history log for 30 days. There are many reviews online that witness how great this tool is.
2. Podcast Pitch Kit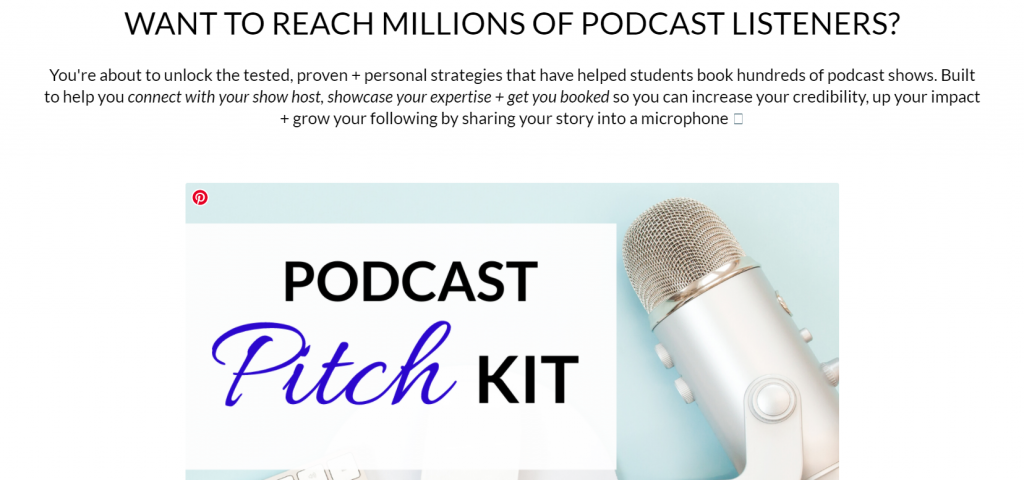 The second tool we would like to recommend is Podcast Pitch Kit. This tool allows you to do anything, from building your unique press page to creating your email pitch. It is amazing and easy to understand, even for beginners.
When it comes to pricing, this tool costs $27, and it's a one-time purchase. In this deal, you are getting: templates, swipes, tutorials, press page build, email pitch training, submission tracker, one-click import Trello board, and a license to use the materials for your own personal use. Many reviews online guarantee the quality of this tool and testify how versatile it actually it is.
With Podcast Pitch Kit, you can finally make your podcast dreams a reality.
3. Podcast Notes Premium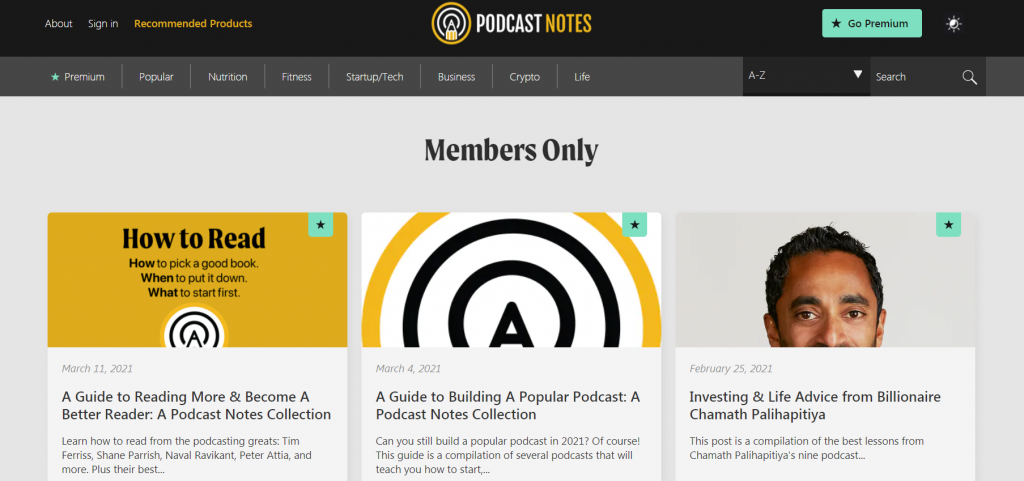 Podcast Notes Premium gives you access to an unlimited amount of lessons from some of the greatest minds in podcasting on every possible topic (from business, health, and life in general). You get access to early notes on podcasts that are not even published yet.
Additional features include a limited-edition podcast notes magnet plus stickers, the ability to enter the Podcast Notes Premium community, and access to the Podcast Notes archive of emails.
Just like the tools listed above, this tool offers a 60-day money-back guarantee, no matter the reason. When it comes to pricing, this tool costs $84.15 for a year. Some of the features included in this are the ability to browse through over 1000 podcast notes, as well as unlocking the full and growing collection of Premium Notes.
4. Audacity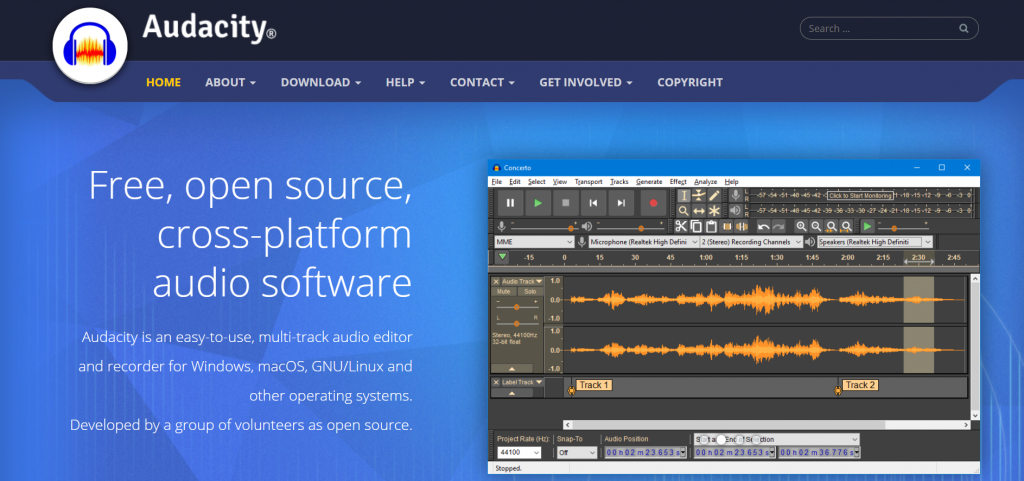 For some of you that are really new to this whole business and can't really afford to invest much in it just yet, here is a free audio editor you can start with. Audacity allows you to record, export/import the recording, optimize the sound, add plugins,  do some editing, add effects, and analyze what you've done.
This is a great tool for those of you who are just starting out. Still, when you get a bit more serious, some of the above-mentioned tools will work better since they offer more professional possibilities and are more well-rounded altogether.
5. Calendly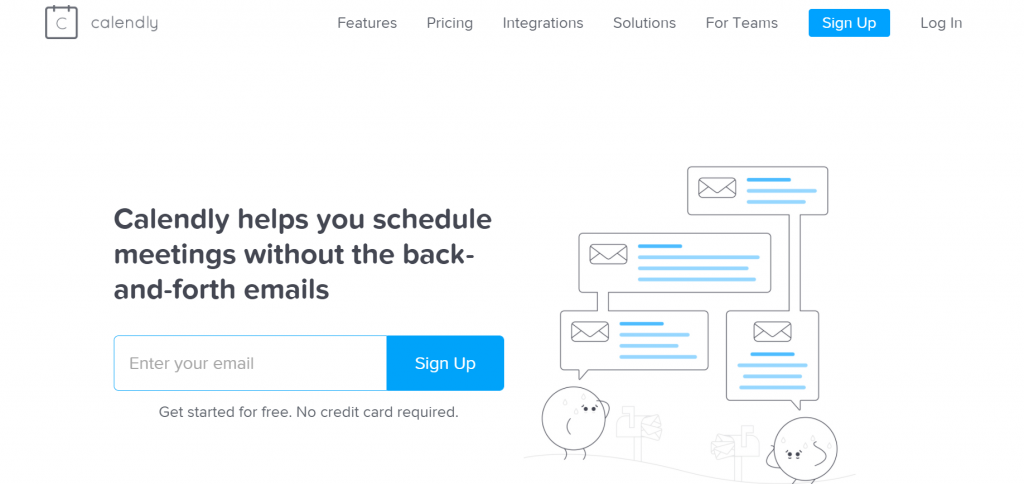 This one might not be for the lone wolves of the podcasting world, but those that love to include guests and special appearances. Calendly helps you organize and schedule your guests, so no confusion or missing guests happens.
It's more than just a simple calendar.
If you happen to choose one of the more advanced subscription plans, you'll also be able to get paid over it. So, if you like co-hosting both for the fun of it and the exposure, make sure to check this one out.
6. SquadCast.fm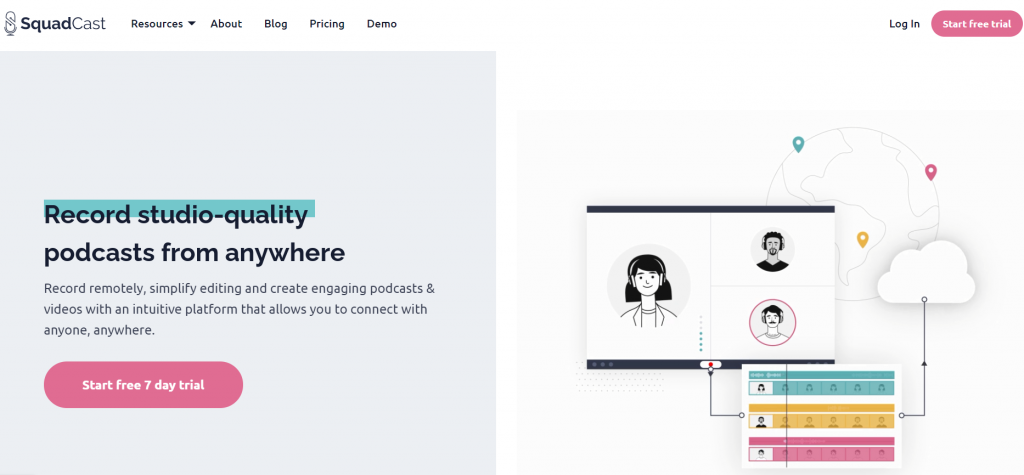 Something you could find even more interesting than co-hosting with people than you know is doing interviews with people from all across the globe. Plus, it can make your podcast far more interesting since it gives your listeners a whole different perspective on a given topic.
SquadCast.fm allows you to just that. And do a little bit extra for your audience.
If you plan on doing an interview with a person from another city, country, or even a whole different continent, this tool will make sure the audio quality is amazing no matter what. It'll sound as if they were sitting right next to you.
7. Auphonic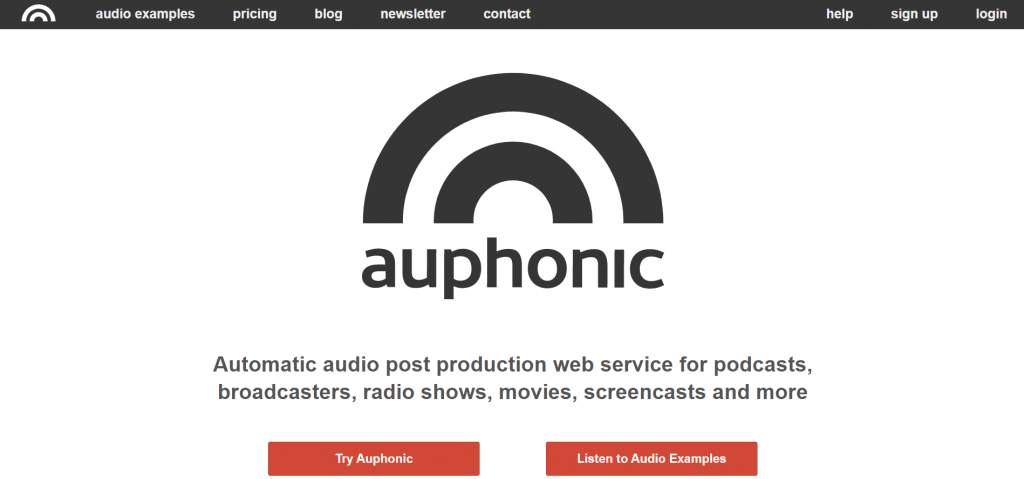 This is another tool great for doing interviews, in case the previous didn't tickle your fancy. It is perfect not only for podcasters but also broadcasters, radio shows, movies, and more. It is very simple to use and lets you optimize audio.
The only bad aspects of Auphonic are the inability to manually trim and edit your audio and not be able to record your audio using this tool. You can only upload an already existing one. But if what your after is an audio optimizing tool, then it'll do its job well.
8. Rev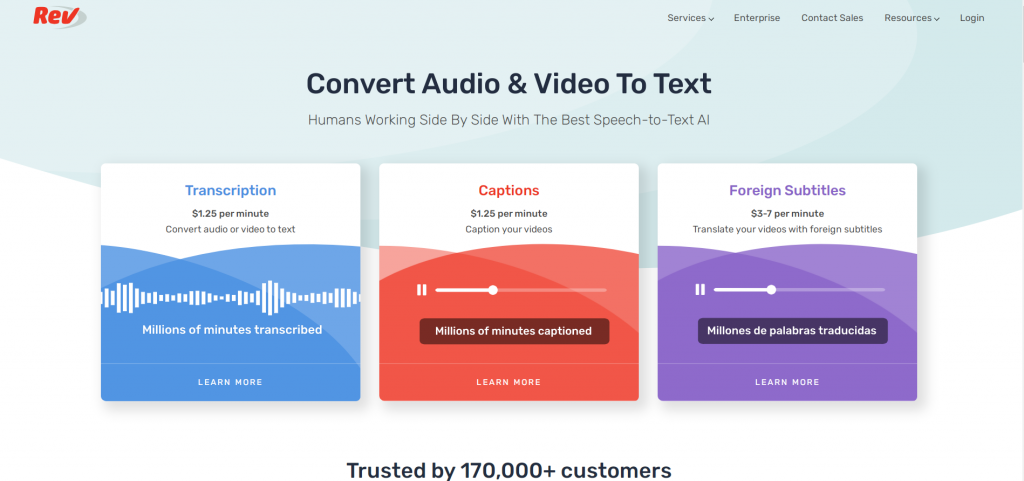 This tool allows you to turn your podcast into text. That means, if you, for example, recorded an important interview you also want to publish on your blog, you can just upload the audio file and turn it into text instead of manually transcribing it. Rev works only in English. However, it's ale to tackle any kind of accents which is known to be a problem for some tools.
This is perfect not only for podcasters but also for marketing, video production, and academic research. Its features include secure online ordering, top-quality transcriptions, powerful technology, 24/7 available customer service, and around-the-clock service.
When it comes to pricing, they offer 3 plans. The first plan is Transcription, which costs $1.25 per minute, and you turn any audio or video into text. The second plan is Captions, which costs $1.25 per minute as well, and it allows you to caption your videos. The third plan is Foreign Subtitles, which costs $3-7 per minute and allows you to translate your videos with foreign subtitles.
This means you can make your audio/video available for your listeners, no matter what language you speak.
9. Headliner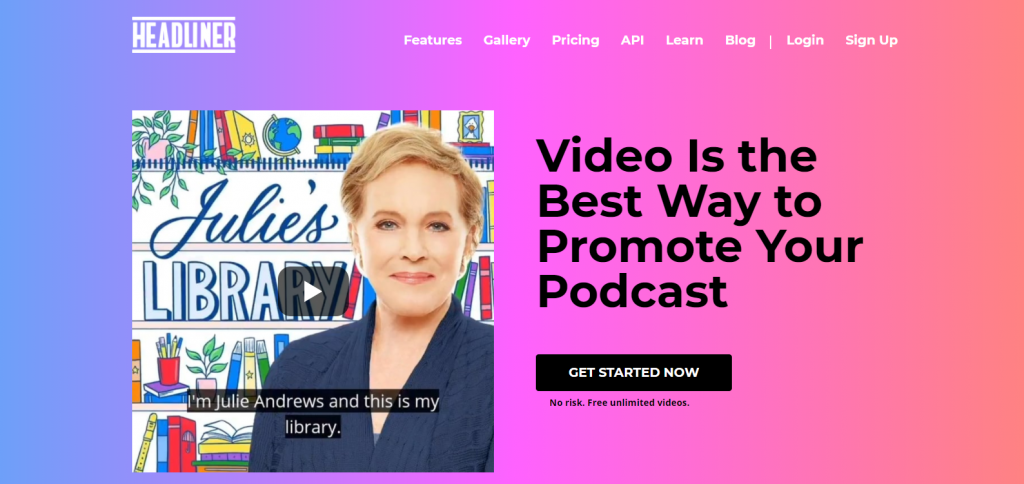 If you are interested in promoting your podcast on social media, you want to make shorter audio clips than the podcast itself. Headliner allows you just that. It also lets you create videos related to your podcast that can be used for marketing purposes.
It is used by many famous networks and businesses like BBC, CNN, Radiotopia, and many more.
You start by bringing your video, then you add animations, captions, gifs, and everything you want, and the last step is exporting the video and publishing it on your social media. You can share the videos on almost every social media possible, like Instagram, Twitter, Facebook, YouTube, LinkedIn, Snapchat, and more.
This tool does have a free version, but you are limited to creating only 5 videos per month. There are also two pricing plans called "Basic" and "Pro." The Basic plan costs $8/month and the Pro plan $20/month.
10. Alitu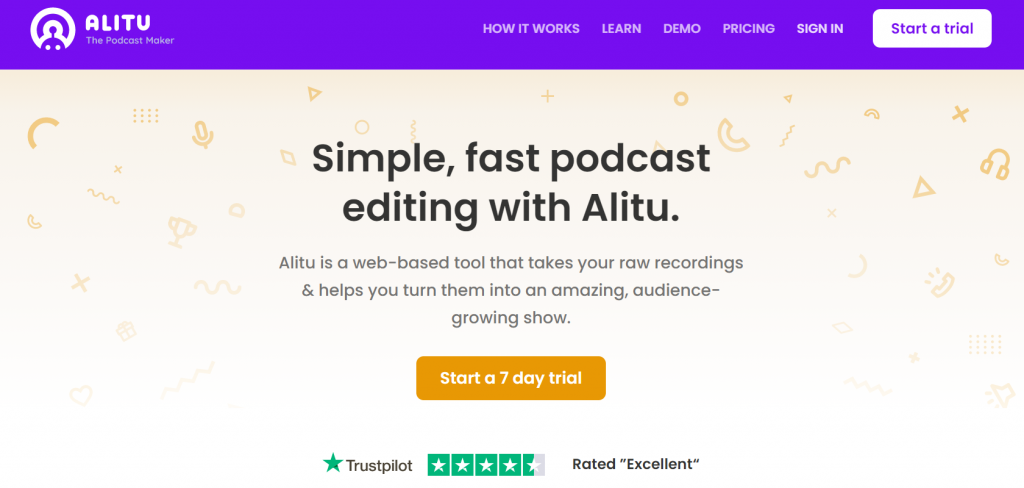 Alitu is just another great editing tool for your podcast. They guarantee they are the easiest editing tool for podcasters on the market, but you can be a judge of that. It is simple and quick, and you save a lot of money on equipment.
Plus, it also lets you record the audio. So upload or record directly. The choice is yours. When it comes to pricing, you can pay $28/month or pay $280 yearly.
Conclusion
With this tool, we end today´s story on podcasting and tools that can help you grow in this business but also make the job easier. You know best what your podcast needs and what can help you improve it. We hope that you have found this article useful and found the information you needed.